It's almost summer! Avoid whines of "I'm bored" with my 2021 updated Free or Cheap Things to Do with Kids This Summer!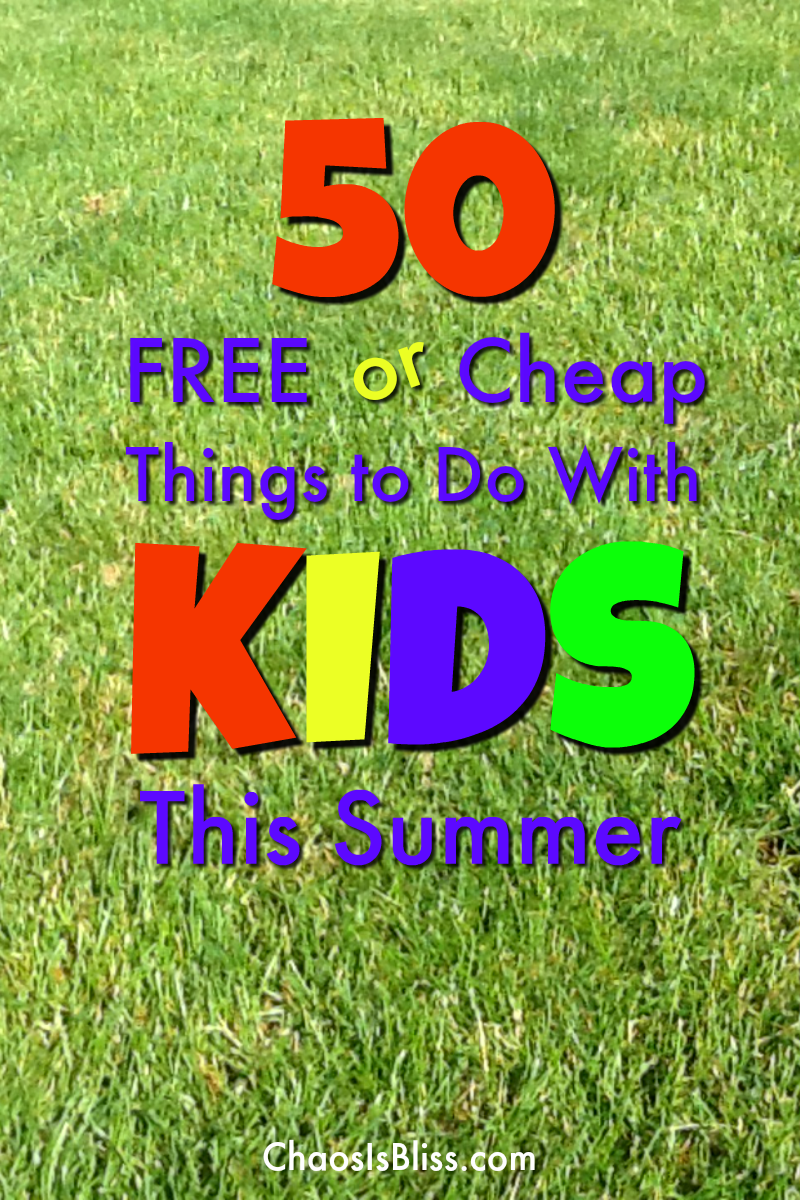 When school's out, I'm always looking for free or cheap things to do with kids this summer, so we can minimize screen time, and encourage their use of brains and hands over electronics!
A few tips include links to items also featured in my Amazon store.
Free or Cheap Things to Do with Kids This Summer
Go on a nature scavenger hunt the next time you visit a park. Explore nature scavenger hunts on Pinterest for ideas and free printables.
Study tree leaves and learn how to identify different trees. Here's a highly rated take-along guide to Trees, Leaves and Bark.
Take a walk. Look for paths not only in local parks, but also greenways and grounds of some museums.
Play at a sandy beach. Check with your parks department, you might find there's a manmade sandy beach near you!
Read a book a week = at least 10 books by the time school starts! Looking for new ideas for your kids? For tweens/teens, check 100 Books for Young Adults to Read in a Lifetime, and a similar list for 100 Books for Children to Read in a Lifetime.
Practice math. Ok maybe this isn't fun, but it's necessary to avoid brain drain. Look for Summer Bridge books in the appropriate grade for your kids.
Join a summer reading program, through your local library and also national programs.
Visit a museum you haven't been to in a long time, or never!
Go on a family bike ride.
Find the best donut shop in your city! (These are from Ohana Donuts in Fishers, Indiana).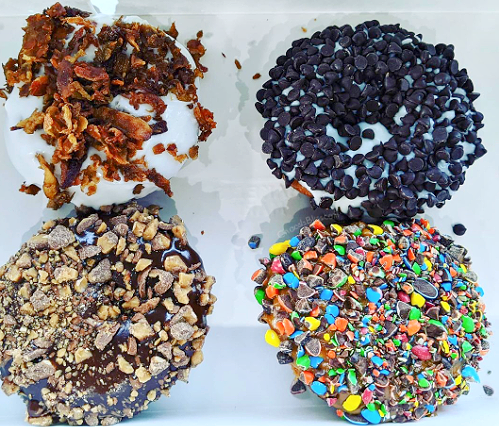 Pile the kids in the car and head to a drive-in movie theater … both safe and socially distant!
Borrow or rent a projector, drape a sheet on the back of your house, and have a movie night under the stars.
Learn how to knit.
Learn how to decorate cakes.
Learn a few simple phrases in a new language, or in sign language.
Visit a farmer's market. Better yet, try a different one you haven't been to, every weekend. I've never been to one that didn't have free admission!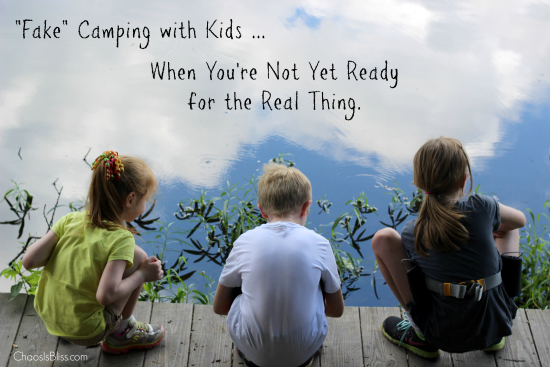 Try fake camping.
Real camp. Make Campfire Skillet Apples!
Visit a local farm which offers tours.
**Not updated for 2021 and reopening of movie theaters** When summer movie matinee schedules are out, so go see a $1 movie – you could do this once a week and only spend about $10 per kid over the summer. See the AMC Summer Movie Camp, Regal Summer Movie Express, Cinemark Summer Movie Clubhouse and Goodrich Quality Theaters' Kids Summer Movies.
Bake something, like chocolate chip banana muffins.
Sign up for free bowling for your kids. You'll get 2 free games per child, per week, all summer long.
Visit a playground you've never been to.
Make paper airplanes, and fly them outside. See whose can fly the farthest! Here's a paper airplane guide book with many variations.
Plant annuals in a special spot just for your kids, and let them be in charge of weeding and watering.
Make an upcycled herb garden.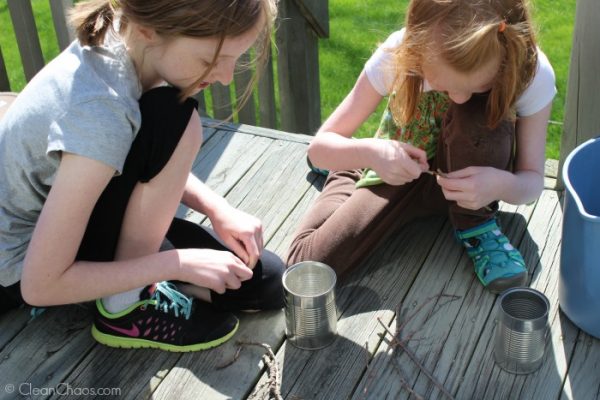 If you don't have a vegetable garden, start small and plant a couple of tomato plants. My kids love to collect our tomatoes off the vine, here's a pic of our very first home grown tomato!
Have a fun family game night, and even involve the grandparents.
Interview grandparents or great-grandparents to learn about what their life was like growing up.
Build an indoor fort with sheets, blankets and pillows. Add flashlights and books for a cozy reading nook!
Start composting food scraps to spread onto your garden. Learn how to compost from my interview with a Master Gardener.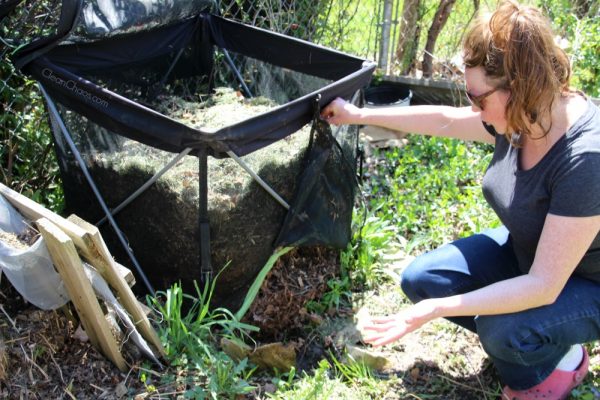 Plot where your family has traveled onto a wall map. Use a different colored thumbtack to indicate where you'd like to travel.
Involve your kids in planning your next trip. Let them research fun things to do, and places to eat along the way, and be sure to learn how to have a chaos-free family road trip!
Check out free concerts that many local parks offer.
Fly a kite in a big grassy field. Be sure to pack a picnic!
Sign up for upcoming free kids' workshops at Home Depot Weekly Workshops. **Update for 2021: Workshops are virtual!**
Visit your county fair and state fair. See just how many funnel cakes you can put down!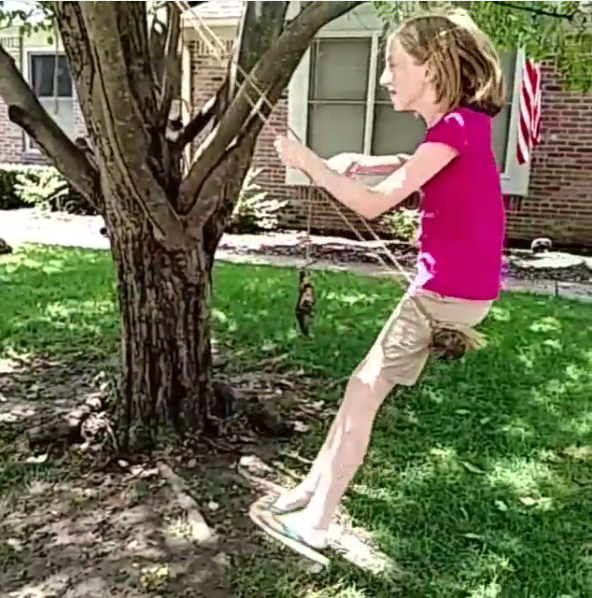 Have a great tree with low, strong limbs? Make a swing with rope and a log. My daughter did this all on her own (video)!
Play frisbee golf – look for a course near you.
Try geocaching – learn where and how.
Search for "touch a truck" events near you, where kids can climb aboard a fire engine, forklift, garbage truck and more.
Make a scrapbook, even if it's just using printer paper. Might be a fun idea at the end of summer, to look back at what fun your kids had!
Catch lightning bugs. When my son was younger he had several of the Backyard Safari tools & toys.
Pick up an Origami book at the library and learn how to make origami animals. Make them for friends and neighbors.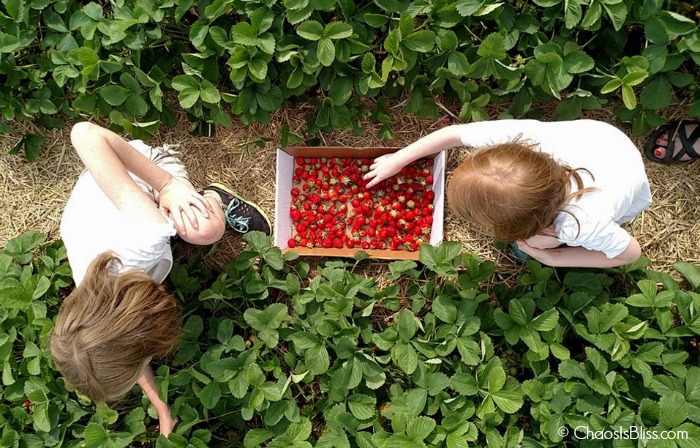 Visit a local orchard to pick strawberries, blueberries, apples and more. Check this list of Pick-Your-Own farms across the country.
Let your kids plan and prepare a meal for your family, from start to finish.
Put on your rain boots and go creek stomping!
Have a water balloon fight in your backyard! This invention will let you fill a bunch of water balloons in 60 seconds!
Put on a sock puppet show. Make your own puppets, and create backdrops using sheets purchased at a thrift store and leftover paint.
Go on a factory tour! This resource lists factory tours around the country, or just do a web search for "Factory Tours (your state)." **2021 update: Some factory tours may be canceled due to COVID, or virtual. Check before heading out!**
Free or Cheap Things to Do with Kids in Indiana
Live in or around Indiana? Here are a few more ideas just for you!
Head north to Indiana Dunes to get a fun, sandy beach adventure right here in Indiana. See the fun my family had at Indiana Dunes.
Head south to Indiana Caverns, explore caves and mine for gemstones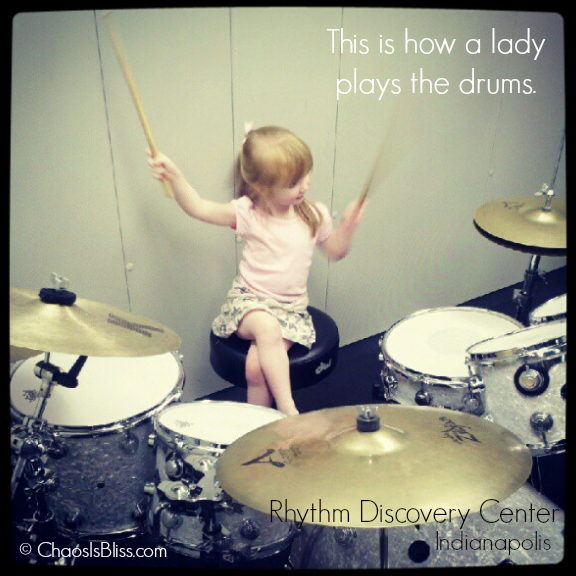 What else would you add to the list? If these inspire you to create a summer bucket list, here's a printable sheet you can let the kids fill out!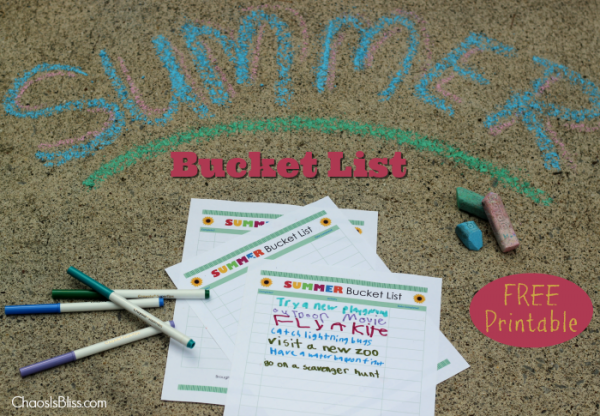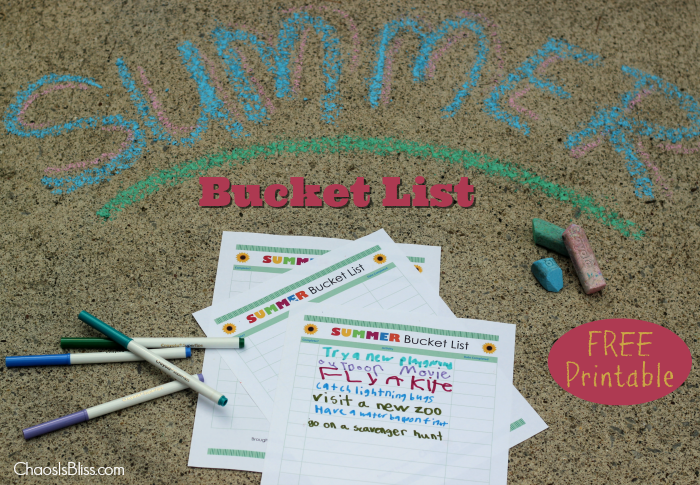 (Visited 28,060 times, 25 visits today)