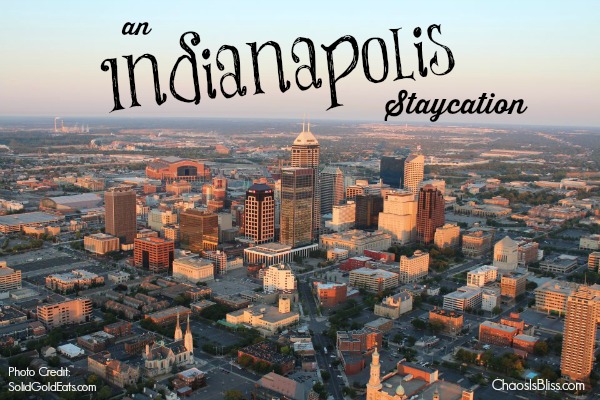 You don't have to go far to enjoy time with your family and friends, and create new experiences and memories!
Here in the Indianapolis area, we have stops for kids of all ages, and kids-at-heart. From world-renowned attractions like the Children's Museum and Indianapolis Zoo, to smaller but just as fun activities and locales … here are ideas for your family to find frugal fun in Indianapolis for your next "staycation"!
Rhythm Discovery Center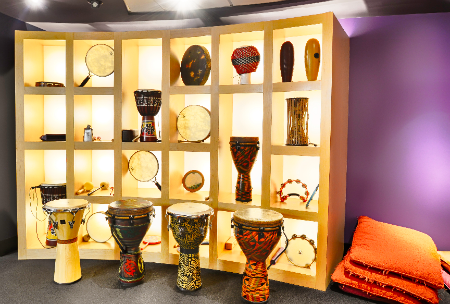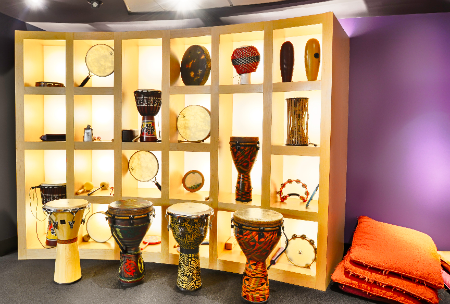 You know that time when your child says "I want a drum set!" and you're all "not in this house" because you envision a splitting headache from bang-bam-boom-crash day after day?
Not at this place. Rhythm Discovery Center, in the heart of downtown Indianapolis, is an "interactive" percussion museum, with drums from all over the world, all eras in time, and guess what: Most of them you're encouraged to play.
You'll find the world's largest gong (that's purely my opinion, but it's pretty dang big, 8′ in fact), drum kits played by drummers from Rush, Led Zeppelin, Herbie Hancock and Santana to name a few; and our family's favorite area …
The soundproof rooms: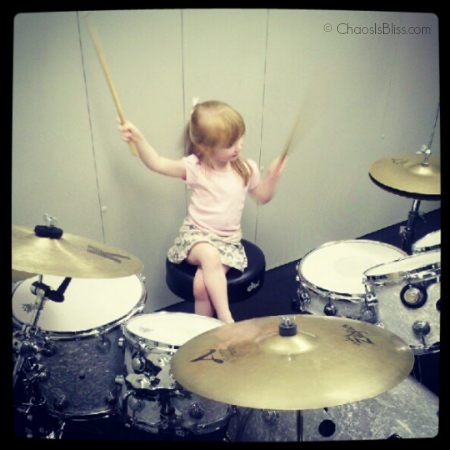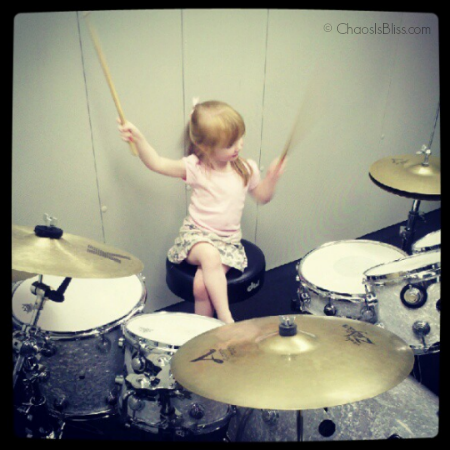 Rhythm Discovery Center is SO affordable! Adult admission is only $10, kids are $6 and if you have young'ns 5 & under, they're free! Expect to spend about 1.5-2 hours unless you absolutely cannot drag yourself away from the soundproof rooms. They ARE fun.
Plan your visit to Rhythm Discovery Center here.
Indianapolis Museum of Art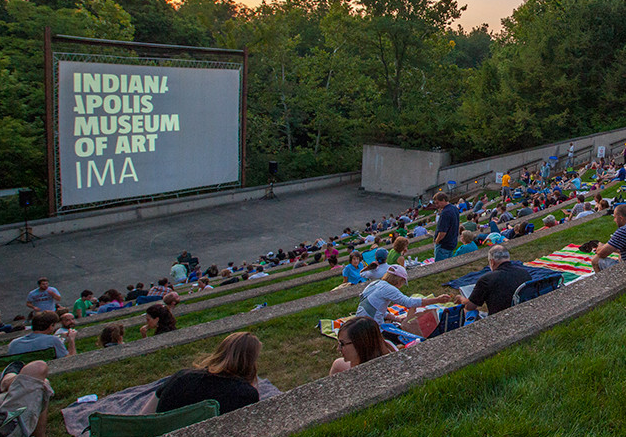 This is a jewel of a place that I have yet to take my own family to! The Indianapolis Museum of Art is one of the 10 largest art museums in the country!
Enjoy the Summer Nights film series plus take a free family tour. Actually, general admission to IMA is free as well! There is a small fee for special exhibits.
Also not to miss – Art in the Park for make & take themed art projects all summer long each Sunday from 12-4pm (and it's free!).
Plan your visit to the IMA here.
Indianapolis Indians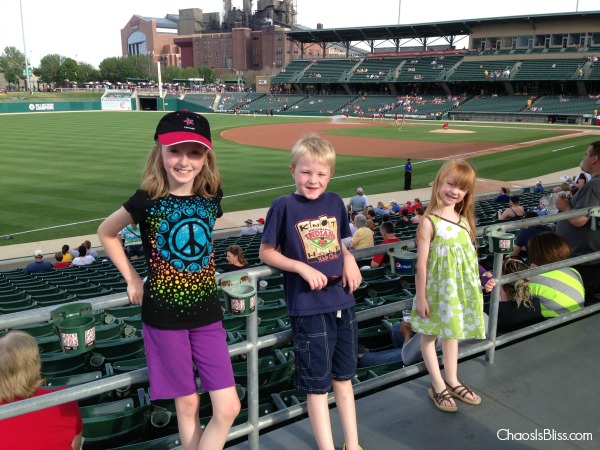 No summer is complete without at least one visit to Victory Field to see the Indianapolis Indians play. I've gone since I was a child, back when it was at Bush Stadium. Now we bring our kids – believe it or not Mallory got a foul ball last summer!
While they're still a bit too young to pay much attention to the game, they love going for the fun pre-game activities and Cracker Jack, and Larry and I love going for the nostalgic atmosphere (he's always been a baseball fan, just like both our dads) and, well, the beer. Let's just say our cups overfloweth with Sun King Victory Lager, which you can only get at Victory Field.
Plan your visit to the Indianapolis Indians here. Be sure to check this promotions schedule for the Monday Dollar Menu, 2-for-1 Tuesdays and more frugal fun at the Indianapolis Indians games.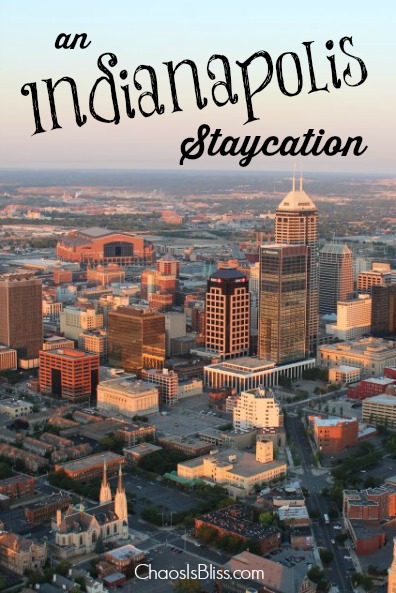 And let's not forget there are so many free things to do in Indy when you're staycationing! Here are just a few starters:
You'll want to also check out these Indy-area and other travel posts, and follow my Travel board on Pinterest!
Follow Chaos Is Bliss's board Seen First on Chaos Is Bliss on Pinterest.
Photo credit: The most awesome Sara at Solid Gold Eats
(Visited 9,341 times, 27 visits today)