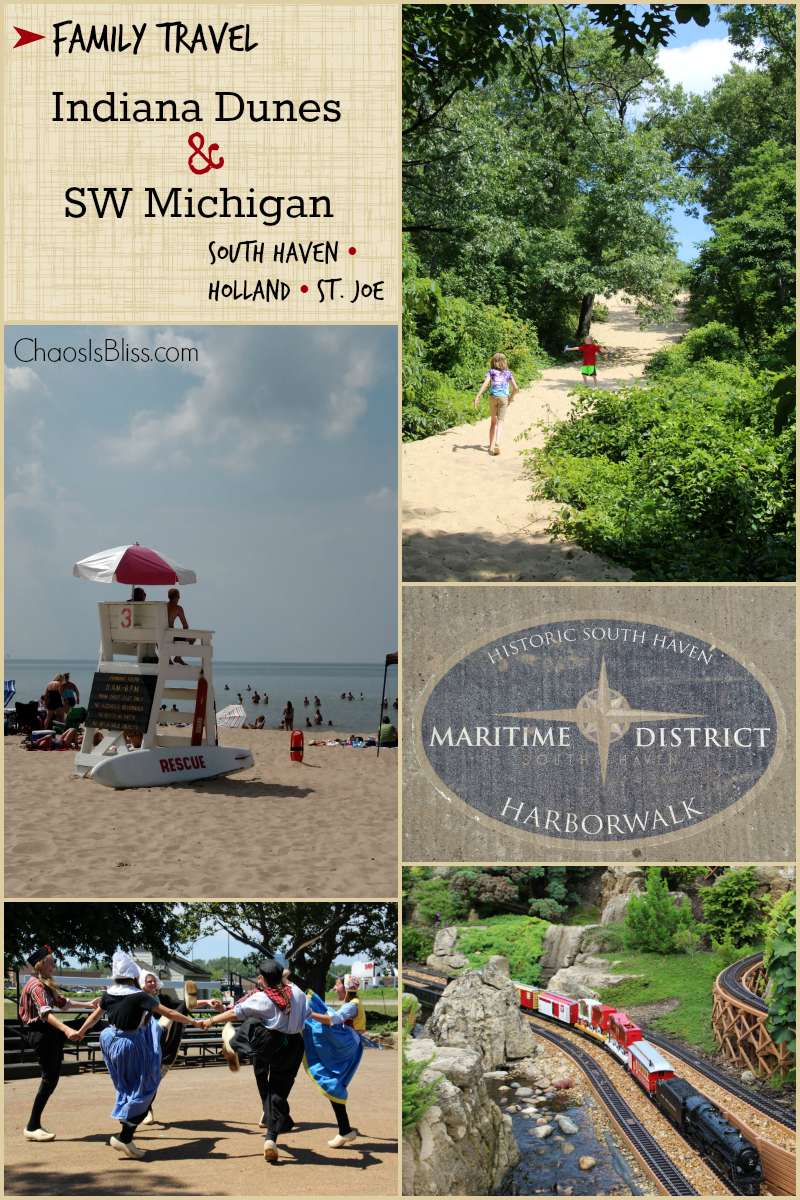 If you live in the Midwest and love the sun, sand and water – but dread the thought of flying south to get to a beach, I have two must-visit destinations within reach. Indiana Dunes and South Haven, Michigan are two stops on my family's summer vacation that were both affordable, and jam-packed with fun things for kids to do.
Our 5-day trip was so jam-packed in fact, that I'm covering all that we did in two posts (here's Part II), with mini-reviews built in. I hope you find this trip report helpful if you're planning a family vacation to northern Indiana or southern Michigan!
South Haven, Michigan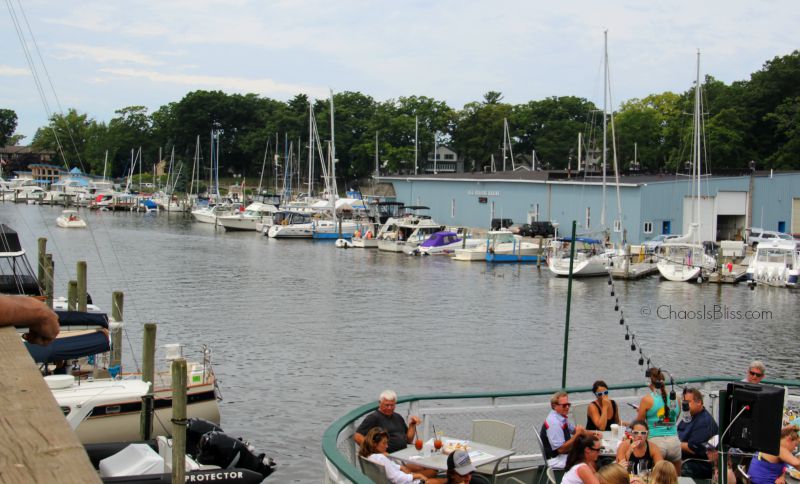 When my kids made their summer bucket list, two scribbled phrases they listed included "go camping" and "go to the beach". But, UGH. Camping with 3 kids in a "3-room tent" that truly only holds a queen-size air mattress and no fewer than 6 daddy long-legs? Puh-lease. And we knew there were not enough funds in the vacation budget to allow us to head to Florida.
So we considered other beaches that might be a more manageable driving distance. Then it was like a CFL bulb slowly flickered, and became brighter and brighter. The beaches of Michigan! We've heard Tim Allen's calming voice from Michigan's tourism ads for years, and surely a trip to "Pure Michigan" would fit our budget and fill our quest for a family vacation destination!
The town of South Haven on Michigan's west coast may be small, but it has big reach. I had heard from several friends about South Haven as being just a few hours from Indianapolis, with nice beaches and lots of things to do. It was nearly spoken of as often as St. Louis was around Spring Break time.
So it was decided. South Haven, here we come!
Only, here's the problem: A lot of other people wanted to visit South Haven during our dates, too. And turns out, there is a finite number of lodging options that can accommodate a family of 5. (All the people in the houses of 5+ say Boooo!").
This is where we turned our heads back to that summer bucket list: "Ah, camping!". Enter KOA.
KOA South Haven/Covert
If you're like me, you've passed by KOA billboards or even spotted a campground and smirked, "Those poor people, they can't afford a hotel." ¿No? Just me?
But WOW was I wrong. The KOA South Haven/Covert where we stayed was clean, expansive and the staff was incredibly friendly. And with so many fun things for kids and families to do, I wish we could have had just one extra day to hang out at the pool or try some of their fun bicycles.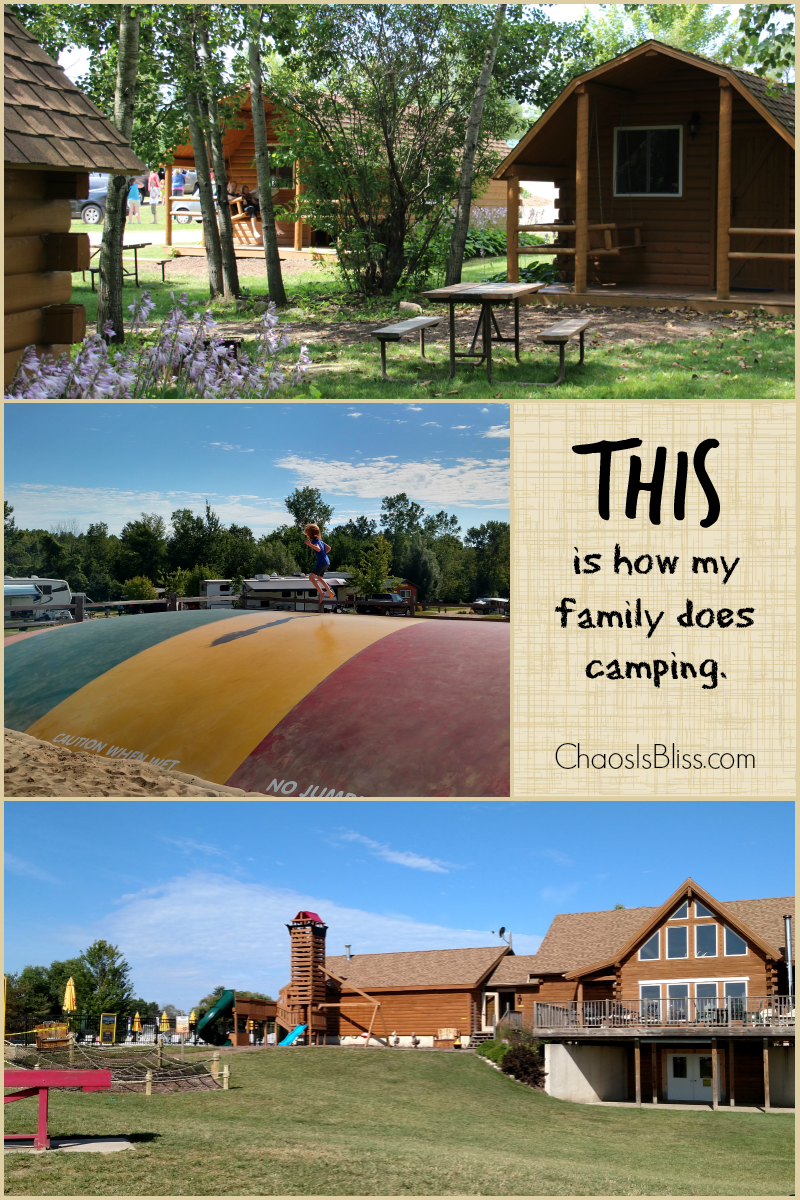 Because of my procrastination in planning our vacation, we were able to secure the very last cabin – it was "Rustic", meaning no private bath. Needing to walk to the bathrooms and showers was only a minor inconvenience, and we know next time to reserve well in advance and grab a Deluxe cabin that includes a private bath.
Each cabin has its own fire ring with a grill over part of the ring – loved that! Over the two days we only needed to cook two meals  over the fire: pork burgers I had frozen from my recent farm visit, and some smoked sausages. Dessert the first night was the obligatory s'mores, and campfire skillet apples the second. One nice bonus was our KOA offered a $5 per person, all-you-can-eat pancake breakfast on Sunday mornings, with the campground owner, Tom, at the grill.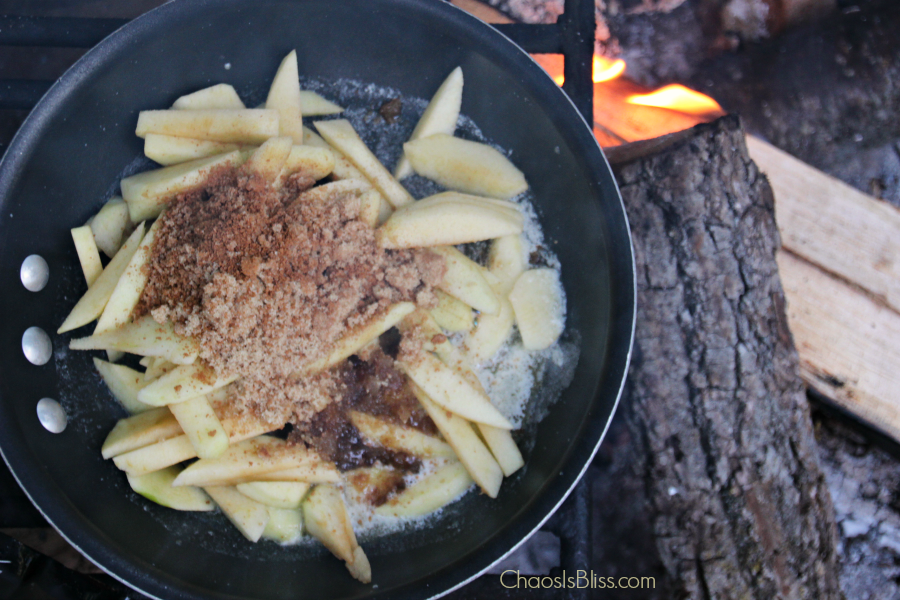 Learn more about KOA here, and if you have any specific questions about our visit, feel free to comment on this post and I'll try to help you out! (KOA did not sponsor this post, we just really enjoyed our stay!).
What to do in & around South Haven, MI
Now that we established where we'd bed for the night (thankfully not in a tent!), we needed to check out the town and what we might do with the kids in South Haven, for only two days.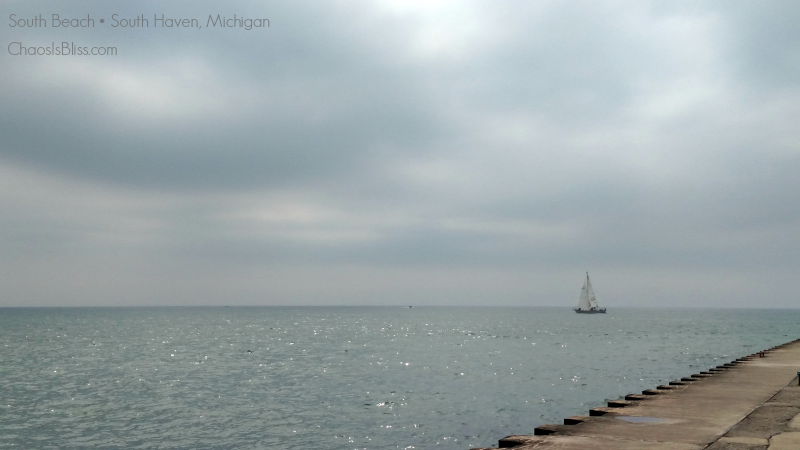 Beaches. We spent several hours at South Beach, and loved every minute of it. It was clean, had a nice playground right there on the sand, and a pier with lighthouse.
Shops. We enjoyed popping in and out of stores on Phoenix 

Street

, and sampled blueberry coffee at The Blueberry Store, which stocks sauces, jams, syrups and mixes made with Michigan blueberries.
Family fun. At the suggestion of our KOA owner, we drove less than a half hour to the town of St. Joseph, to its famous Silver Beach Carousel, just steps from Silver Beach (ranked in Parents' Magazine's top 10 beaches). We purchased a combo ticket which allowed us to ride both the Carousel as well as visit the Curious Kids Museum, full of interactive exhibits the kids could sink their … bodies into?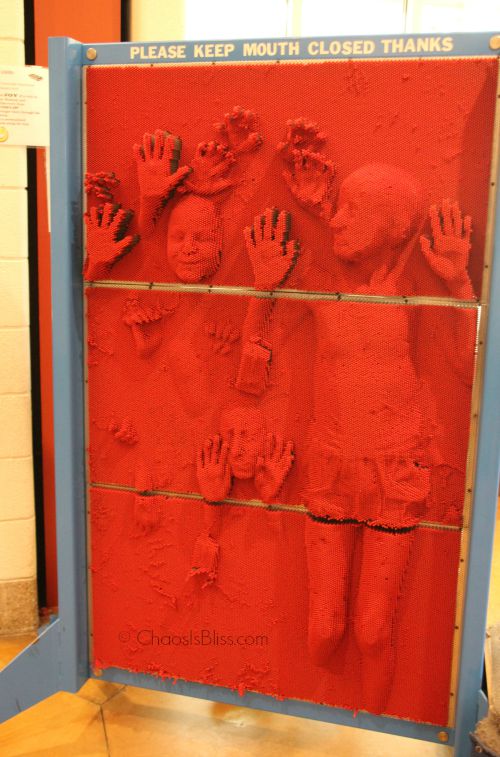 What I *so* wished we could have stopped at was one of the many wineries, but maybe that will have to wait for an all-adult trip.
Learn more about all that South Haven has to offer here.
As I said there was so much jam-packed into our trip; head over to read about Holland, MI and Indiana Dunes!
If you enjoy travel reports, you might like to follow my Travel board on Pinterest. Also check out these:
(Visited 1,466 times, 6 visits today)