Have a child that loves the outdoors? Here are some fun party planning tips for a nature-themed birthday party.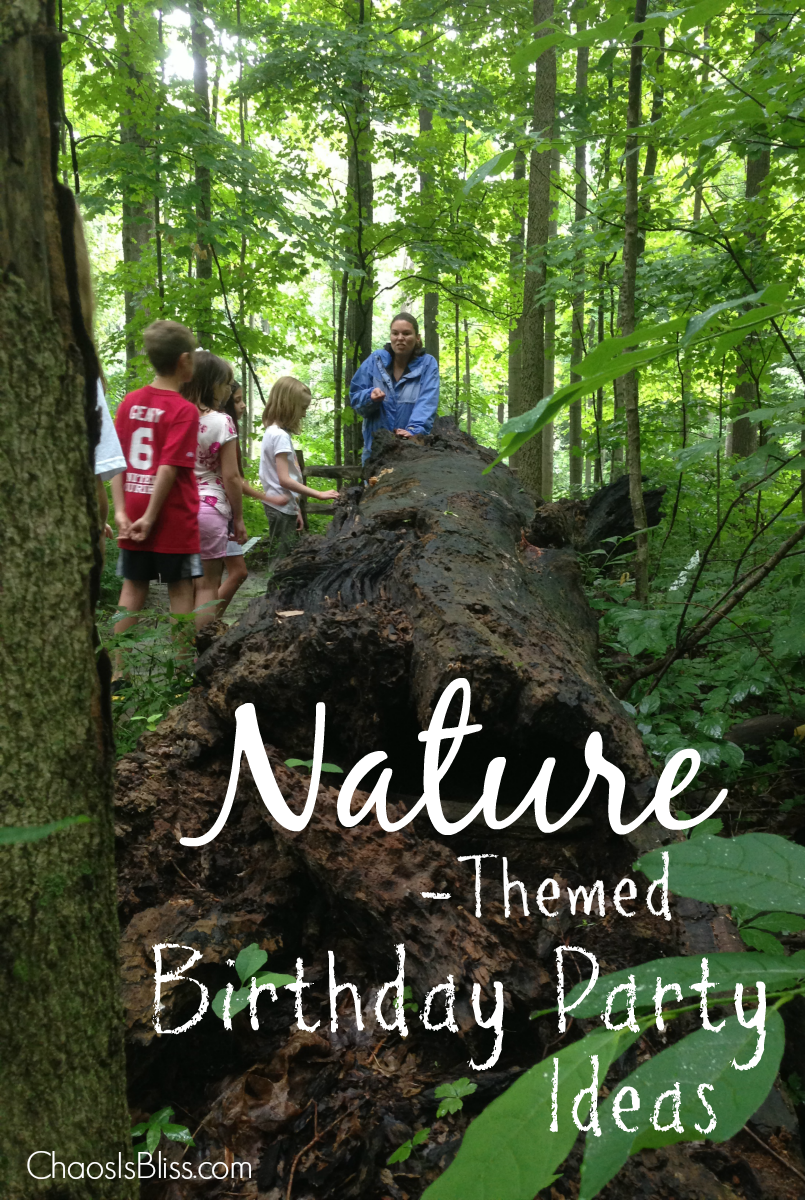 When my oldest daughter Mallory turned 7, we celebrated with a nature-themed birthday party at a local nature preserve. The setting was perfect, the weather couldn't have been better, and the kids had a great time.
Being the mini-conservationist that she is, we did a near repeat of her nature-themed party just two years later for her 9th birthday, this time adding in a recycling theme twist.
There are so many nature-themed birthday party ideas you can come up with, and we thankfully had the added benefit of a nature guide provided to us, who doubled as our party planner!
Do you have a child that loves the outdoors? Here are some fun party planning tips for a nature-themed birthday party.
Nature-Themed Birthday Party Ideas

Possible Locations
If you're lucky enough to have a local city park nearby, reserve a pavilion or inquire about having a private party. We were lucky enough to have a complete birthday package offered by our local nature preserve (no longer offered, sadly!).
If a park isn't feasible, use your own backyard! Head out on a hike (guided by an adult, of course) and see what insects, leaves and other elements of nature you can find. This little snail (pictured above) was a surprise find, and it was my daughter who noticed him (her?). Our nature guide taught us about left-handed vs right-handed snails (the opening to the shell is on the left or the right). Who knew?!
Games for a Nature Themed Birthday Party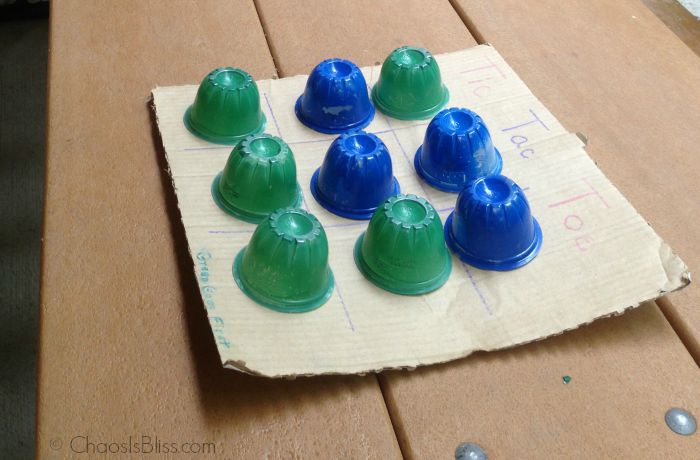 In keeping with the nature/ecological/recycling theme of the party, here are some ideas for games & activities: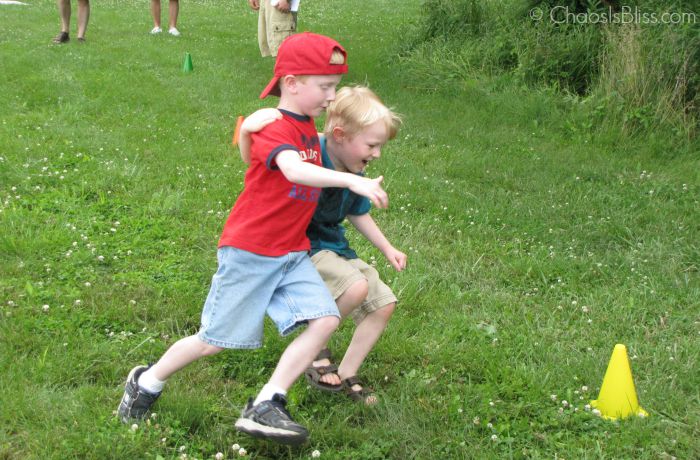 Party Favors for a Nature Themed Birthday Party
I am not a huge fan of treat bags full of plastic trinkets. They're fun for 10 minutes, then they're tossed aside and find their way to the bottom of the toy basket. I will say these trinkets make great donations for school "treasure boxes," for when children earn the reward of choosing a prize. Whenever possible, I try to offer something either reusable or consumable, and hopefully memorable!
For Mallory's first party, I made a nut-free Friendship Trail Mix with Cheerios, Craisins, mini-marshmallows, Mini-M&M's and sunflower seeds.
I scooped the trail mix into snack-size Ziploc bags, and tied it up with leftover burlap cut into 15″ squares. My mom was a big help tying the ends up, and placed a silly straw stuck down the middle. I also bought child-size butterfly nets! So we handed each child the Friendship Trail Mix with silly straw, and a butterfly net, as party favors. A couple of boys used their butterfly nets as light sabers, but to each his own!
Other party favor ideas: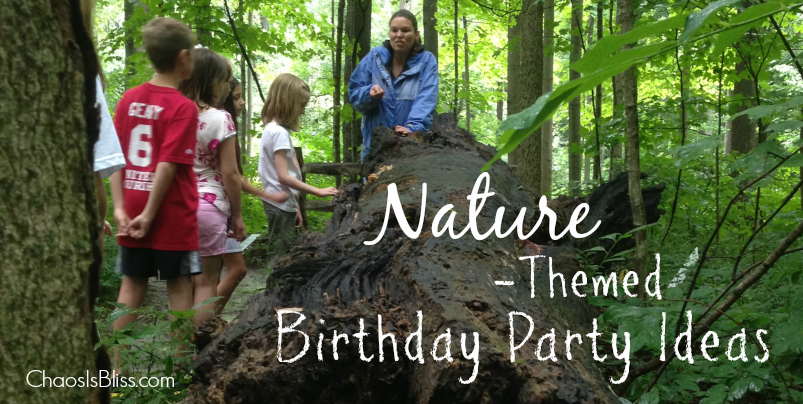 The most important part of any party, is having FUN! Being outdoors is something my family really enjoys, and having a nature-themed birthday party provides a way for kids to unplug, unwind and make great memories with their friends.
What tips would you add for having a nature-themed birthday party?
You may also like to read:
This post was updated from the originally published post from July 1, 2011.
(Visited 27,185 times, 408 visits today)