It's the beginning of the year and you want to save money. What to buy in January in order to spend less?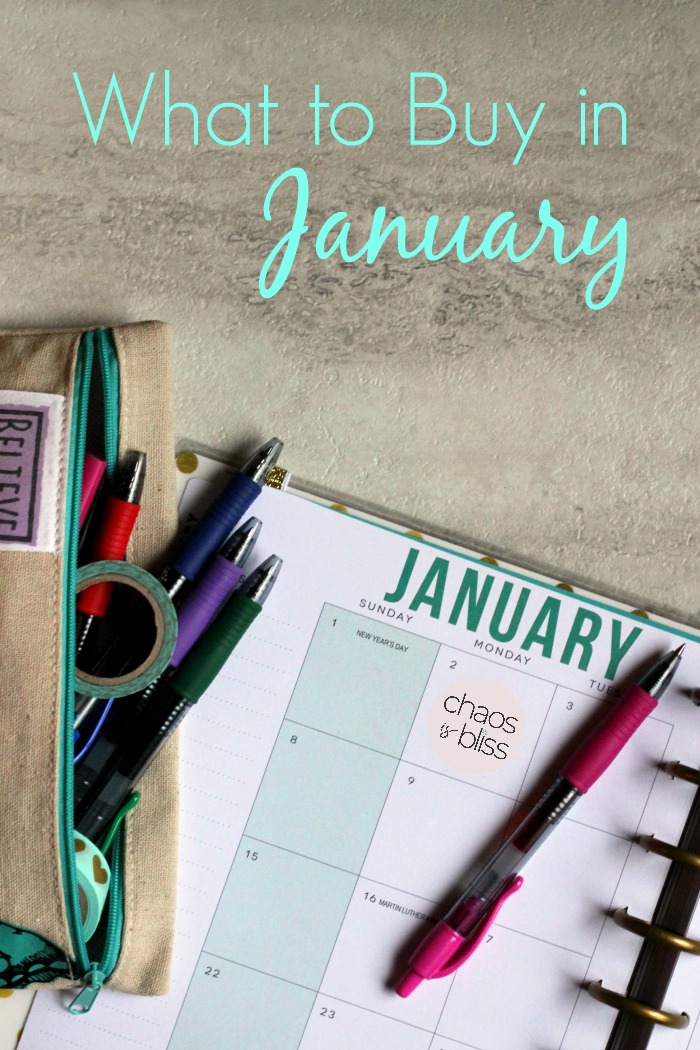 A new year, a new month … a new start to your budget, perhaps?
What is it exactly about January that has our wheels spinning with ideas to have a healthier lifestyle, create meal plans, spend less and save more? This month is all about resolutions, and if you've made a New Year's resolution to spend less, these tips on what to buy in January just might help stretch your dollars.
What to Buy in January
Christmas decorations: Your best bet is to hit the clearance sales on December 26th, however even a week after Christmas you'll still see clearance items (granted, they're fairly picked over).
Calendars – we always wait until the beginning of the year to buy our calendars. If it hasn't already closed for the season, you might have good luck with the calendar store kiosks that pop up in the middle aisle of shopping malls during Christmas season. Calendars.com is where we bought ours. Each of my kids gets to pick out a calendar for their bedroom and the hubs and I usually choose a beachy one.
Tip: Always check their home page, or banner across the top of any other page, for the current Calendars.com promo code to help you save even more!
Gym Memberships & Weight Loss Programs – There are a lot of places waiving their initiation fee or throwing free personal training sessions at you this time of year!
Winter Coats & Accessories. This is probably the last month we'll see a good inventory of winter coats and gloves. They're already at great sale prices, and by February stores will have Spring styles and even swimwear back out to get ready for spring break!
Linens & Organizing Supplies: January is when everyone's in the mode of cleaning & purging – getting rid of clutter, going through closets and pulling out old towels and sheets. You'll see lots of "White Sales" from department stores on sheets, towels and bedding.
Furniture: New items arrive in furniture stores in February, so January's a great month to take advantage of floor-clearing furniture deals.
TVs: Toward the end of January, look for deals on TV's to rival Black Friday prices, because everyone wants a bigger & better TV right before the Super Bowl!
As far as foods to buy, Living Richly on a Budget offers these foods typically on sale in January:
National Oatmeal Month is in January, expect to see sales on oats. (Try my Chocolate Peppermint Oatmeal cookies recipe!)
Super Bowl Sunday: Pepsi, Coke, chips, dips, cheese, sandwich items, crackers, snacks, wings (here's how I put together a mega party sub)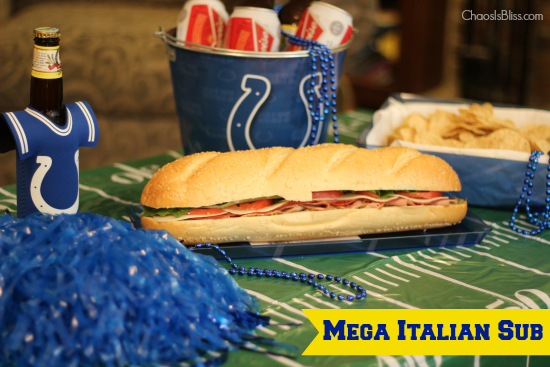 Seasonal Produce: citrus fruits, pears, broccoli, carrots, cauliflower, celery, chard, collards, kale, kiwi, avocado, cabbage and spinach
Diet Foods: Healthy Choice, South Beach, Lean Cuisine, Special K, Kashi, Smart Start, 100-calorie packs, yogurt
Looking for more ways to spend less? Be sure to subscribe by email and follow me over on Facebook!
This post was originally published Jan. 10, 2017.
Also check these ways to save: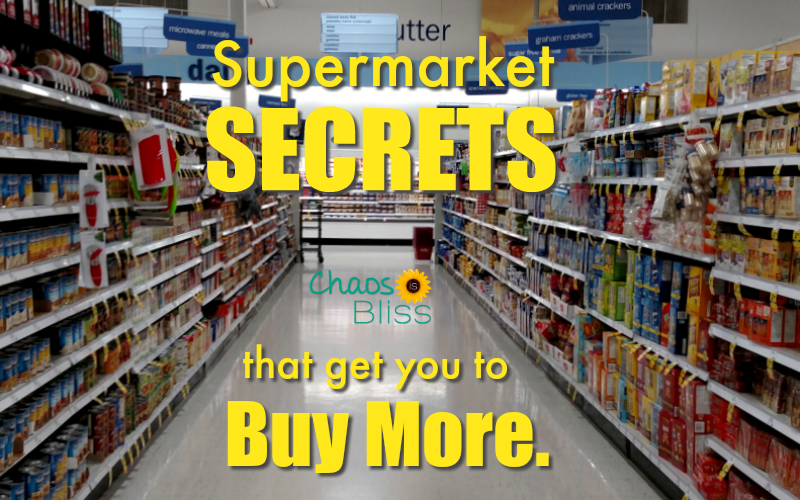 (Visited 1,446 times, 30 visits today)