Here's a story of a lovely lady, who was bringing up three very lovely kids (along with her husband).
Except here's the problem: the Internet came along, and those kids grew into little monsters when it was time to get off the internet.
So we yell, they yell, and "It's not fair!" is shouted at a deafening volume.
The end.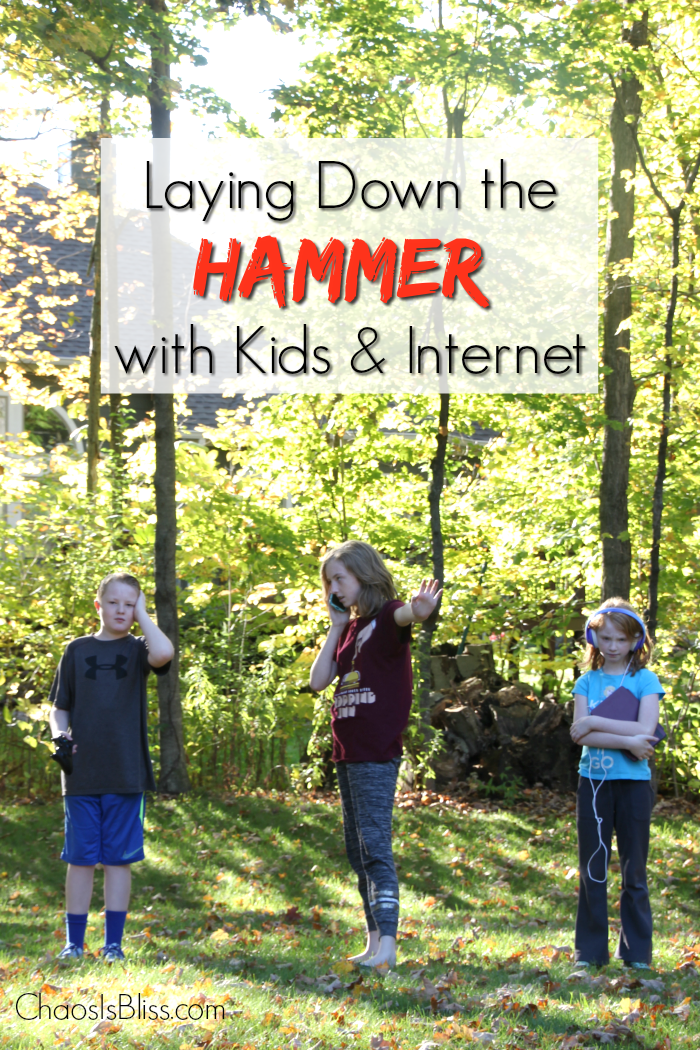 Except that's not the end, it's really the beginning of how many families deal with kids and the internet. Does it sound familiar to you?
So …
We've decided to lay down the hammer with kids and internet.
For the last 5 or so years, we have a "10 and 3" rule. On weekends and anytime school is out, the kids can have some play time on their electronic devices (iPad, phone, XBox etc.) before 10am, then everyone must be off.
Then they're expected to read, play outside, play with friends, build with LEGOs, clean their room (hahahahahaha) or whatever they choose. Then starting at 3:00pm, they may get back on electronics until around dinnertime.
For some parents reading this, that's still too much time – and I get that. But for us, we are setting limits and the kids are respecting those limits.
And when they don't respect those limits …
Shutting Off WiFi
There is a nifty app for XFINITY subscribers called XFINITY xFi. It allows you to control when your kids can be on – and most importantly, off – your home WiFi.
XFINITY xFi allows you to manage your in-home WiFi experience, set rules for connected devices and even get a real-time view of the devices connected to your home network.
Check it out:
Here are some ways that YOU can lay down the hammer with your kids and internet time by using
XFINITY xFi
.:
If you struggle with getting your family to unplug at dinnertime … you've got the power to pause.
Keep your kids safe when online with safe browsing modes allowing only kid-appropriate content through parental controls.
Say goodnight to the Internet with Bedtime Mode by creating time restrictions for your kids. (Really, I could use this myself).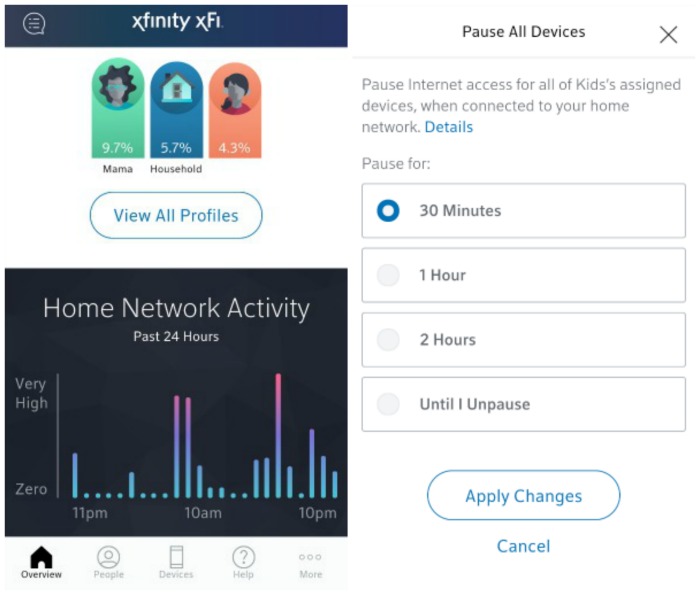 How to access XFINITY xFi for XFINITY customers
Download the XFINITY xFi app

Snap a pic of your xFi-capable XFINITY Wireless Gateway's QR code (find it on the bottom)

Personalize your WiFi name and password – this is where you can have some fun and get creative in naming your WiFi: "Drop it like it's HotSpot", "Keep it on the Download", "Look Ma, No Wires!".
From the app, you'll be able to see all your devices on your home network, assign profiles to better manage devices, and even get alerts if new devices access your network.
You can also get the speeds, coverage, and control you need to enjoy the ultimate home WiFi experience when you rent an xFi Wireless Gateway router/modem all-in-one for an additional $10/month (plus taxes and fees; restrictions apply).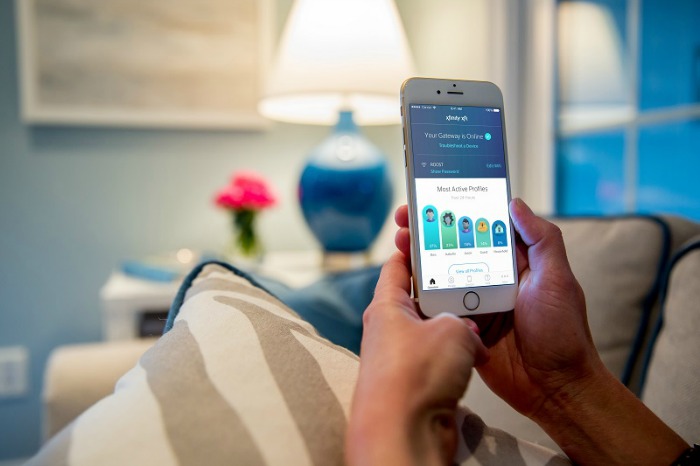 I'm still astounded by all the features our XFINITY service includes. I've also written about how I can take Jimmy Fallon with me anywhere with the XFINITY X1 Stream app, and having the vast internet mobility to be able to connect ANYWHERE is one of the perks of working from home: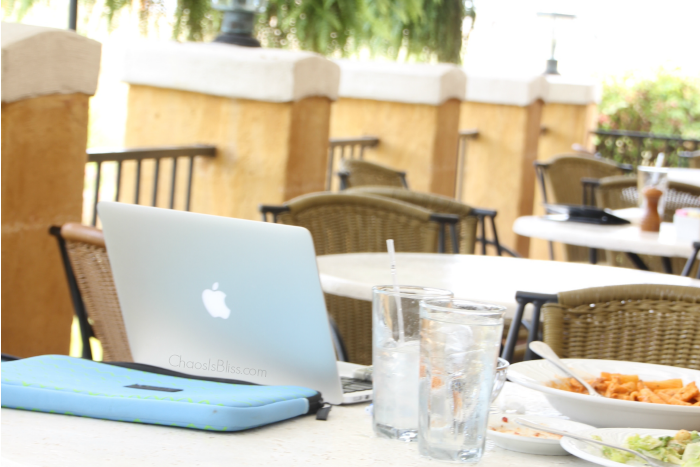 Learn more about how XFINITY xFi can help you manage the growing concern of kids and internet usage … or anyone in the house!
This post was sponsored by XFINITY, but all words and opinions are 100% my own. See my disclosure policy for more info.
(Visited 1,262 times, 9 visits today)