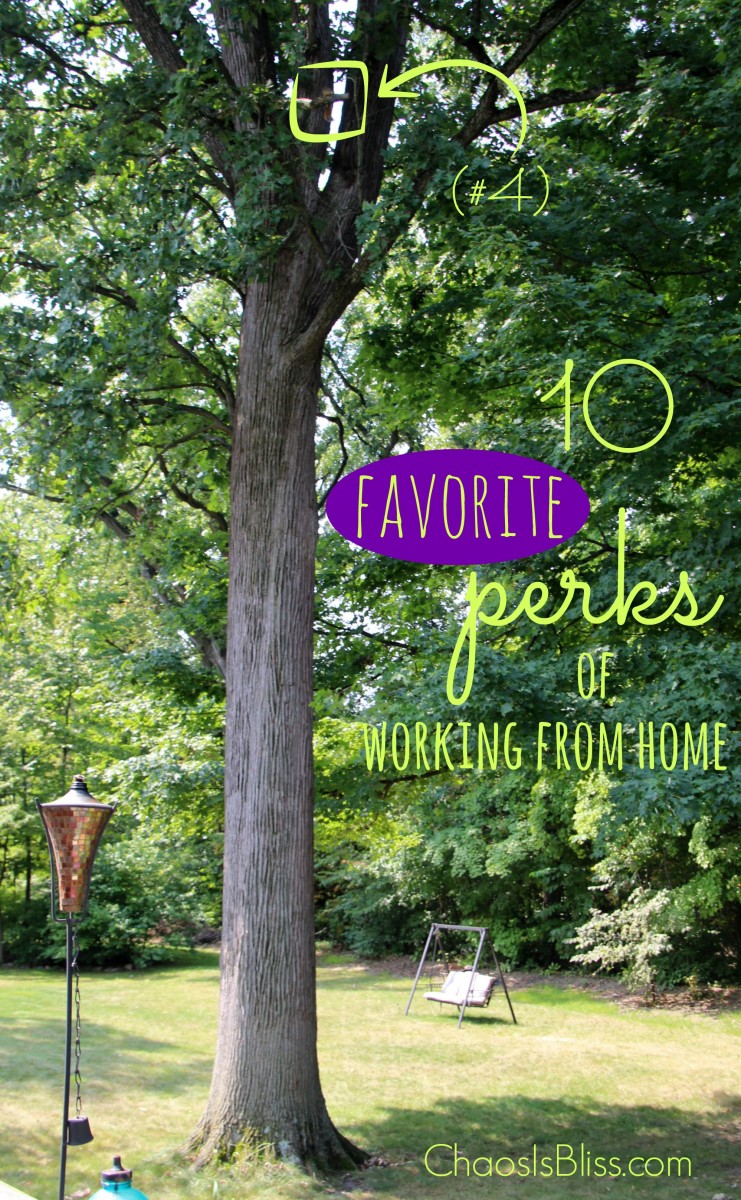 Squirrels chattering, saving money on lunches and having the flexibility to connect anywhere are just a few of my favorite perks of working from home.
Working from home isn't for everyone, and not every job or company has the accommodations to do so.
It requires organization of your workspace or home office, and the separation of family life from work life.
It needs mindfulness to stick to your tasks and not get sucked into Facebook drama.
And its success depends on your connectivity and mobility, having good quality internet service and also the capability to take your work to the library, a lunch meeting or alternate worksite when the situation arises.
There are definitely some perks of working from home, which I've listed below. It works very well for our family, but I also have friends that have tried making the switch to working from home and it just wasn't the best fit for their family.
10 Perks of Working From Home
The view. You can keep your corner office view of the parking lot. I'll take this office view any day of the week.
Saving money on lunches. Working outside the home means you either pack your lunch or buy it out, and I'd bet my monthly coupon savings that many brown-bag it very infrequently. The tradeoff is there are more groceries to buy, but you'll eat healthier and cheaper than dining out even a few times a week.
Easier commute. Work from home parents definitely have it easy in this area. We spend less on gas and I would imagine our stress level is a bit lower not having to navigate rush hour road rage.
The sounds. I don't mind hearing the chirping of squirrels rather than the banging of a filing cabinet. And hearing my washer running means I'm multi-tasking, and that's fine by me.
Spending less on clothes. There's a myth that work-from-home moms wear yoga pants and a ponytail five days a week. I will neither confirm nor deny this rumor.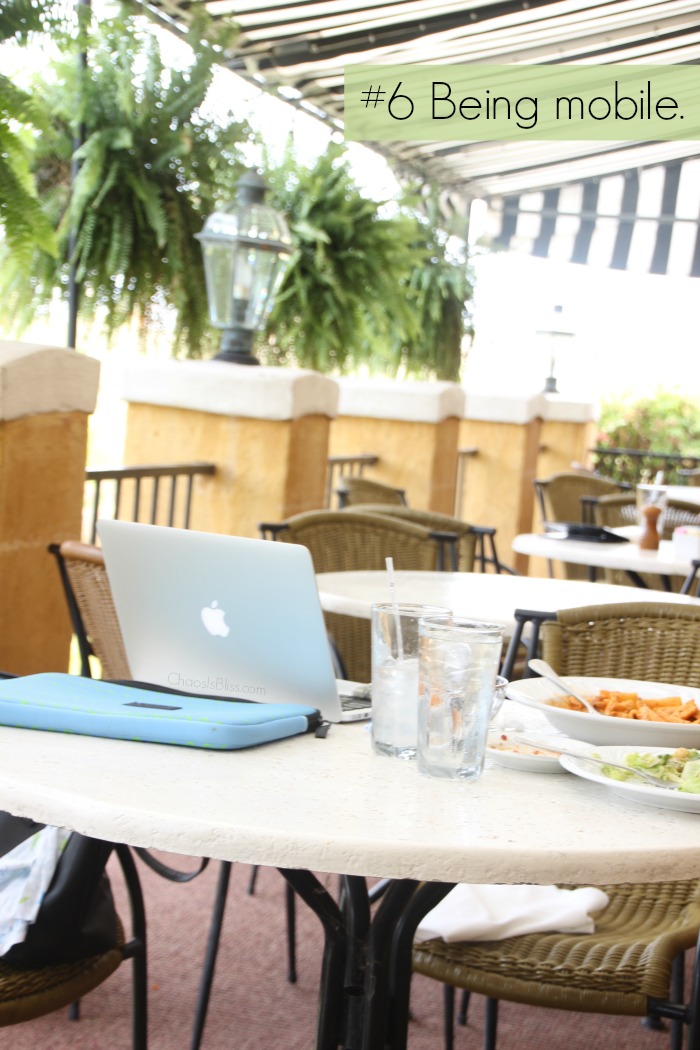 Being mobile. Having the ability to take your work to a meeting, to the library, to a restaurant – or even to a park – is critical. Having a service like XFINITY and the fastest mobile hotspot capability gives you the connection you need in the time you need it the most.
• Use the XFINITY WiFi HotSpots finder to locate WiFi spots around you (literally, there are millions of hotspots nationwide!)
• Your personal info is safe while you're surfing on secure XFINITY hotspots
• There is no additional charge to all XFINITY Mobile or XFINITY Internet customers who subscribe to packages that include speeds of 25 Mbps or higher.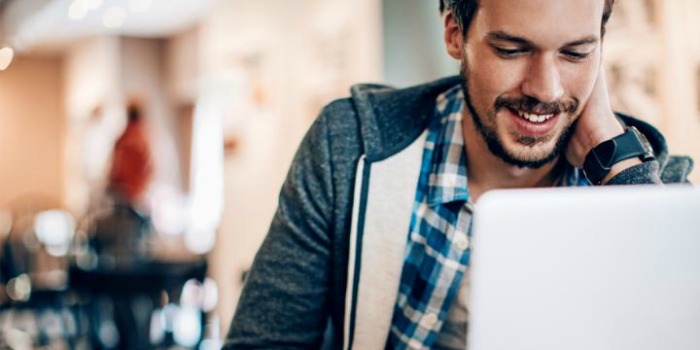 You can multi-task like a boss. First thing after a shower I toss a load of laundry in the washer. Working from home allows me to take mini-breaks throughout the day to take care of quick household chores.
Productivity can be increased. With no in-office distractions like meetings about meetings and water cooler chatter, you'll get more work done in less time. And even when you need to have a face to face meeting, grabbing a secure XFINITY WiFi hotspot is easy for XFINITY Mobile or XFINITY Internet customers – and, it helps you to be more productive because you'll connect seamlessly and automatically when you're in range.
Zero office politics. Unless your family pet gives you an attitude.
Your happiness is worth something. Less stress, better productivity, ability to multi-task, being mobile, saving money … how could you not be happy about that?!
Learn more about XFINITY WiFi by watching the video below, and download the XFINITY WiFi Hotspots app from the App Store on iTunes or the Google Play store.
You may also like: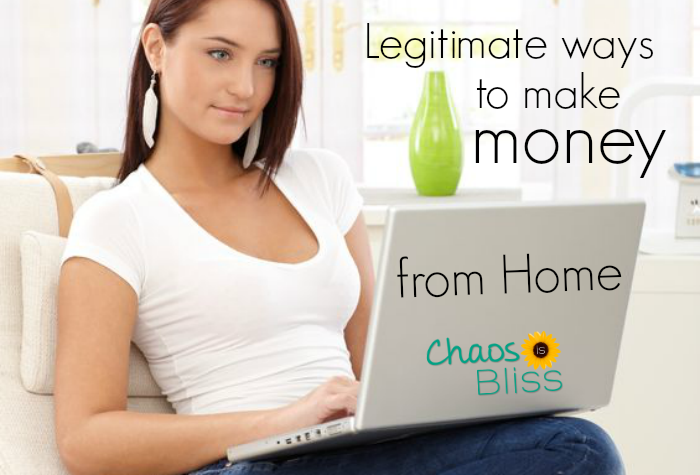 This post was sponsored by XFINITY, but all words and opinions are 100% my own. See my disclosure policy for more info.
(Visited 444 times, 6 visits today)