What should you buy in September to save money? What are some ways you can spend less in September?
Take a look at some categories for around the house, that are significantly discounted not only around Labor Day, but all through the month.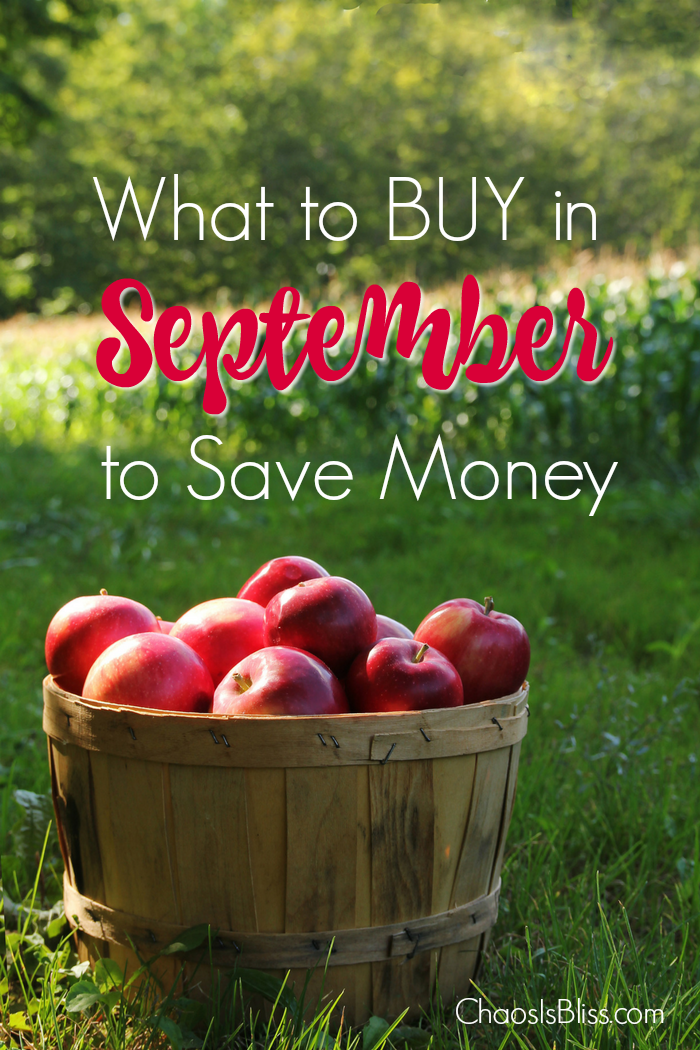 What to Buy in September to Save Money
Summer Clothes & School Supplies
End of summer clearance sales are happening this Labor Day weekend, especially on summer clothes. Give a shout out to a little nonprofit resale shop in Noblesville called Trends for Tails – summer clothes are just $2 each right now – dresses, shorts & tops, and all proceeds benefit the Humane Society for Hamilton County.
Anything related to summer is on clearance; although quite picked over at this stage.
School supplies are scarce in the Midwest where many schools are on a "balanced" calendar and started back as early as late July. If the sales on school supplies are still hoppin' where you live, check this list on how to spend less on school supplies. 
Pizza
As if we need a reason to eat pizza … September 5th is National Cheese Pizza Day, and its pal Pepperoni Pizza has its own day on September 20th. Last year both Pizza Hut and Domino's had offers for $5 or BOGO.
A month from today – Sept 29th – is National Coffee Day and not only will there be free coffee offers at restaurants, but you'll see 25-30% savings from online coffee brands.
Mattresses
If you find yourself needing a new mattress, this is the time of year to start shopping around. Ironically enough, check with your elementary schools because ours have started doing mattress fundraisers. It's the craziest thing! New mattresses are set up in the gym, and two schools compete for the most mattresses sold in order to win a monetary donation for the whole school. If your schools are doing this, you'll get some savings and help a school out, too.
Furniture & Appliances
Over Labor Day weekend, you'll see a ton of sales on furniture and appliances too; however for appliances I'd recommend waiting until Black Friday for even better pricing.
Cruises and Airfare
Cruises and airfare prices are dropping this month because it's starting the off season. Check Travelocity for current offers.
iPhones
Every September since 2011, Apple has unveiled their newest iPhone, and once that happens, you'll see significant drop in prices on the iPhone 8, 8Plus and 10/X.
Seasonal Produce
I always loved going on my kids' field trips to the apple orchard when they were younger. You'll find not only apples at their best price in September, but also peppers, eggplant, pears, squash and tomatoes.
Baby Safety
September is Baby Safety Month, so it's a good time to do a safety check for your home and car, and watch for better pricing on baby monitors and other safety gear.
Take a look at more ways to save around the year!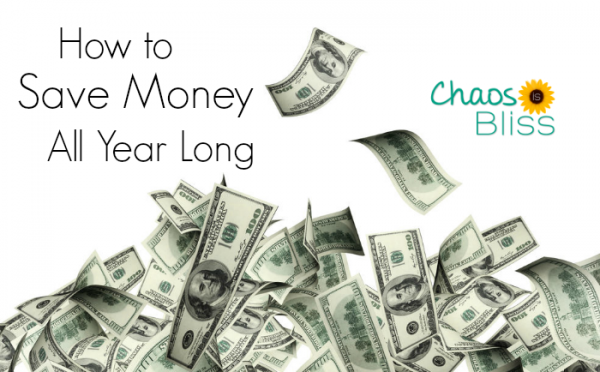 (Visited 165 times, 1 visits today)