You really can spend less on school supplies!
I'm starting to see in my Facebook newsfeed, some school districts have just opened their doors again! We have another couple of weeks before we start, but I have already begun school supply shopping. Even though many schools are slowly making a shift to iPads and computers in the classroom, there is still a long list of supplies to shop for.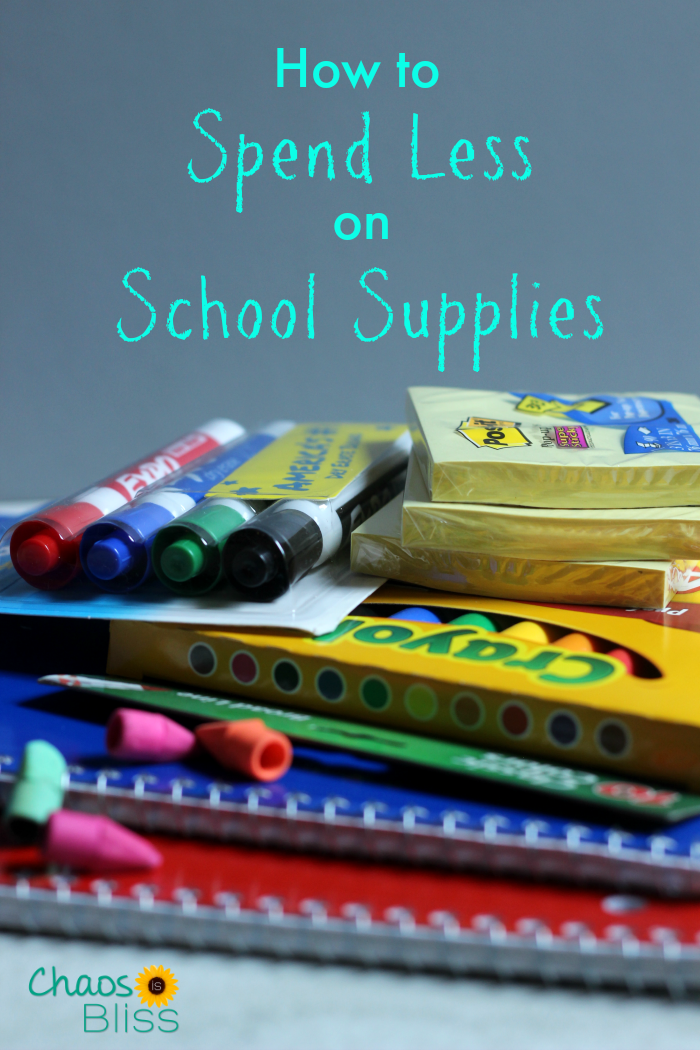 School supplies can really add up, but you can follow these money saving tips and learn how to spend less on school supplies!
How to Spend Less on School Supplies
Penny deals are the real deal! At most of the office supply stores, you can get items for just 1¢ with a minimum purchase. I always stock up on penny deals, because it's not hard to spend $5, and grab up to the max of whatever's a penny that week.
Keep an eye out for price match guarantees. Staples has a 110% price match guarantee through the summer. If you find a better price at a different store, they will match it and give you an additional 10% off.
Stock up when you find awesome deals. The image below shows what I still have leftover from the past year's haul. Also, by stocking up you can donate to your kids' classrooms mid-year, or when a notebook or folder begins looking a little raggedy mid-year.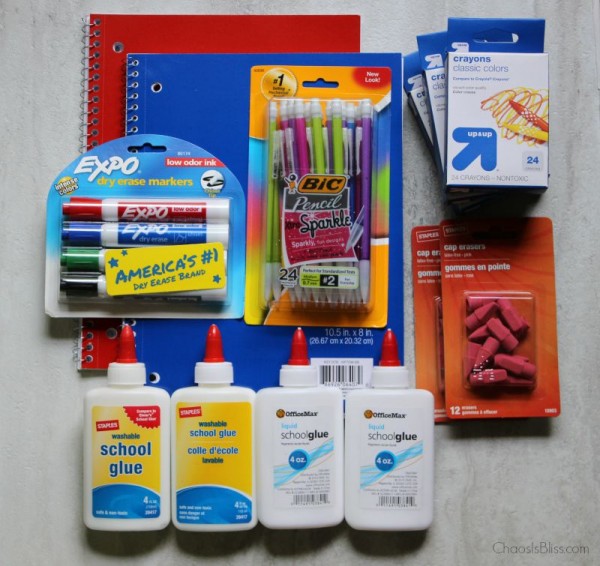 Stick to your list. Print out your class supply list – or go geeky by typing it into a spreadsheet like I do – and shop off your list. You'll avoid impulse purchases and save time by not making multiple trips when you've forgotten an item! Some stores even have a display with copies of local school supply lists in case you leave yours at home.
Have a college student? If they try Prime Student free for 30 days, they'll not only get free 2-day shipping on text books and all kinds of dorm room gear, but they'll also get all of these benefits of a Prime membership. And if a student decides to stick around after the free trial is up, they'll pay just $49 as a student, vs. $99 for everyone else.
Spend $0 on a backpack. Don't fall into the trap of needing a new backpack every year. If backpacks are still in good condition, keep it another year! We have kept ours around 3 years for each child – long enough for any themed character obsessions to be outgrown. I'm shocked at seeing $59.99 for children's backpacks! This is another reason to check office supply stores for "free after rebate" or free with rewards offers on backpacks.
Accept hand-me-downs. I'm thankful to have friends who gladly pass along outgrown school spiritwear or required P.E. uniforms, and we do the same for younger ones coming up the ranks.
I had some fun school supply shopping with Sean Copeland of B105.7 recently, and scored most of what I needed for my kids for an average of $20 each after factoring in some cash back, check it out:
Make sure you're
on my email list
for more ways to spend less!
This post was originally published July 27, 2016.
You may also like to learn
25 Positive Reminders that can Empower Kids
: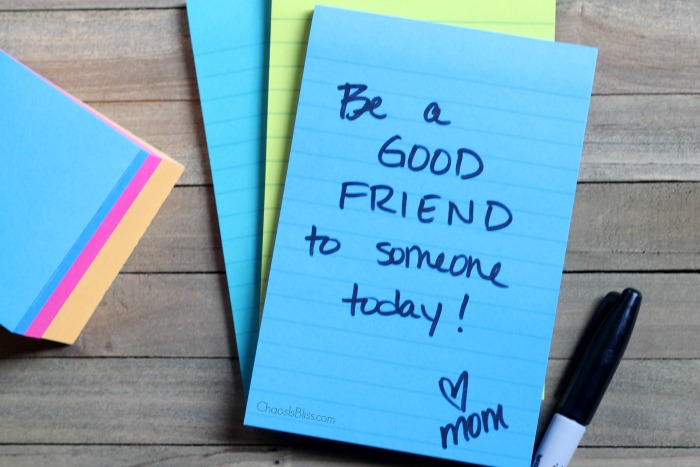 (Visited 505 times, 1 visits today)