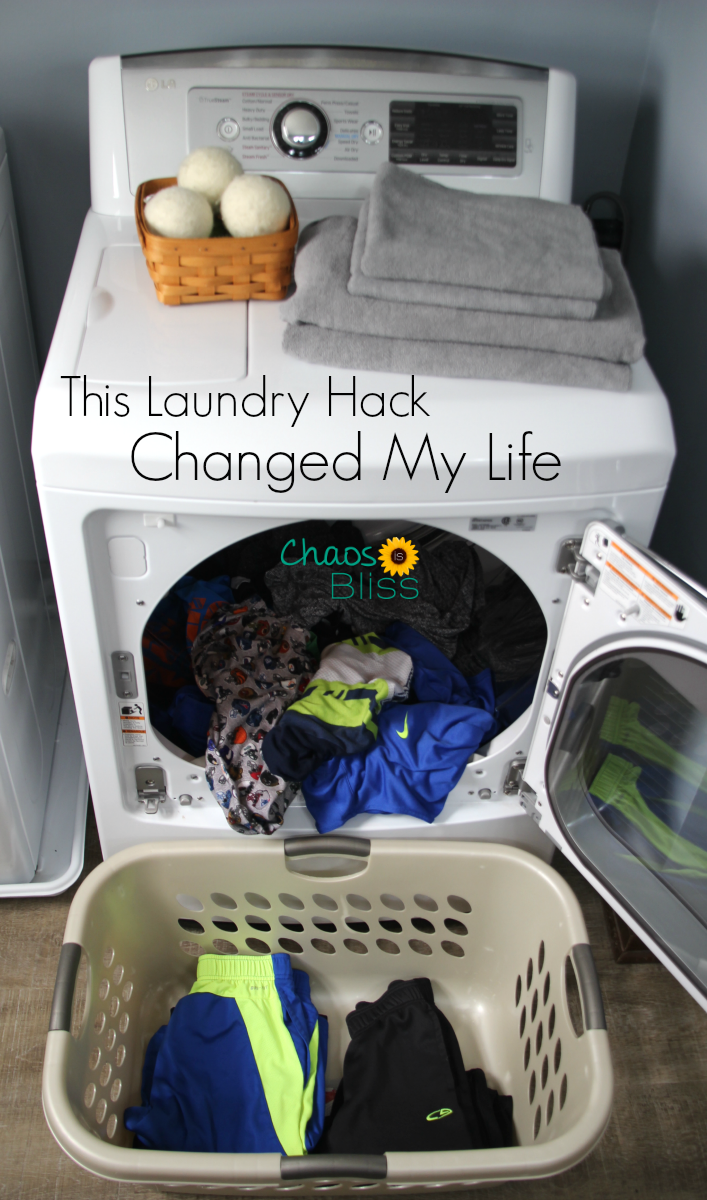 Wait, what? A laundry hack that changed my life?
Let me tell you something. When you have a family of five, that's a heck of a lot of laundry. So yes, any kind of a laundry hack or fabulous Well, duh! moment that saves you either time, or money, can change your life.
Here's the background.
I don't like doing laundry. But, we recently remodeled our kids' bathroom, bringing our washer and dryer upstairs next to the bathtub. And now, I'm in love with laundry. Toting heavy baskets upstairs and downstairs on one hip, with a wine glass in the other hand, is tiresome. And, you could spill your wine.
But creating an upstairs laundry isn't the laundry hack that changed my life.
If I self-diagnose why I didn't enjoy laundry before, it's probably because our clothes were so wrinkly coming out of the dryer. Even if I tried getting them into the basket right away, I never seemed to instantly start folding or hanging. The laundry basket would just sit. Sometimes, for days … Tell me I'm not alone!
And let's not even get into how the husband (on very rare occasions when I ask him to help with laundry) pulls a bunch of clothes into the basket, SQUISHES THEM DOWN to put more on top. Um, hello?!
The "Well, duh!" laundry hack moment.
I started to fold the laundry as it comes out of the dryer, straight into the clothes basket.
Well, duh!
Does everyone who owns a washer and dryer already do this, and I'm the last one to consider what an absolute laundry game changer this is?!
No more laundry basket sitting with unfolded clothes.
No more procrastinating because folding laundry is such a chore.
No. More. Wrinkles.
Even better? Sometimes it works out that I'm sorting by family member as I fold and place into the basket(s). That's double the time saved. Score, and score.
Don't believe me that this makes a difference? Just read the comments below, from more than a hundred readers who were inspired to share their own laundry hacks.
Stocking Up
As I'm enjoying laundry again, in my new space, we also have plenty of cabinet space above our washer and dryer to hold a nice stockpile of household staples. I never like to run out of items that we use every day. I'm a bit of a control freak about having things written on the shopping list as we're running low. "WRITE IT ON THE LIST!" I politely demand of my family
Everyone seems to have an opinion on where to get the best price on staples like paper towels, laundry detergent and even toothpaste. Super-sized discount stores, grocery stores with really good sales, wholesale clubs … there's not one right answer. It truly depends on the week.
And one way to stock up and save is by checking Ibotta and for available coupons before doing your shopping, because you just might save on things you need to buy week after week: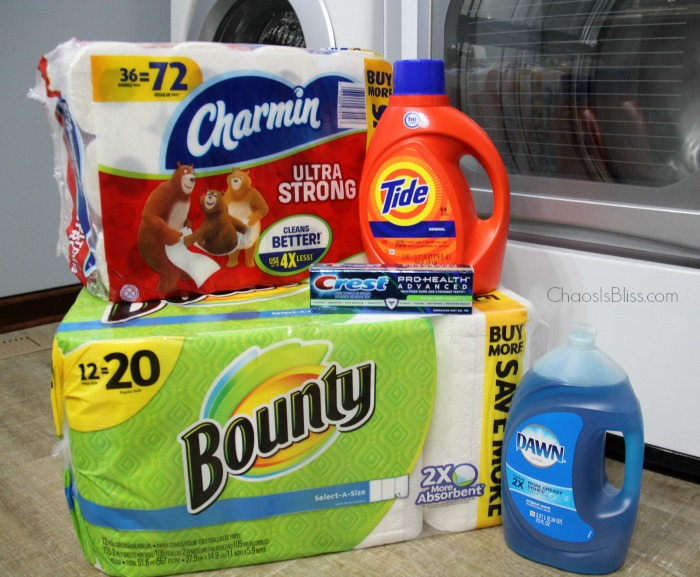 In addition to having a low cost-per-use by buying larger package sizes for things like toilet paper, paper towels and dish soap, I received $10.25 cash back on my purchases with these Ibotta offers (no longer available):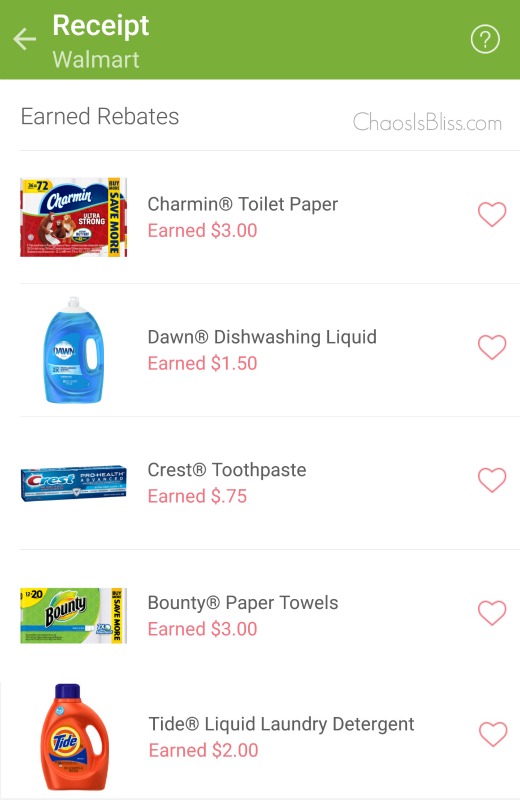 Are you into organizing? Check out how I organized my medicine cabinet with Cricut Joy: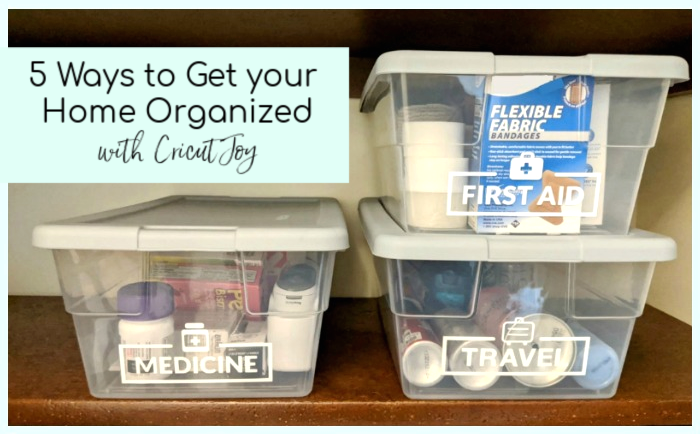 And here's my latest DIY, How to Hang String Lights on a Deck!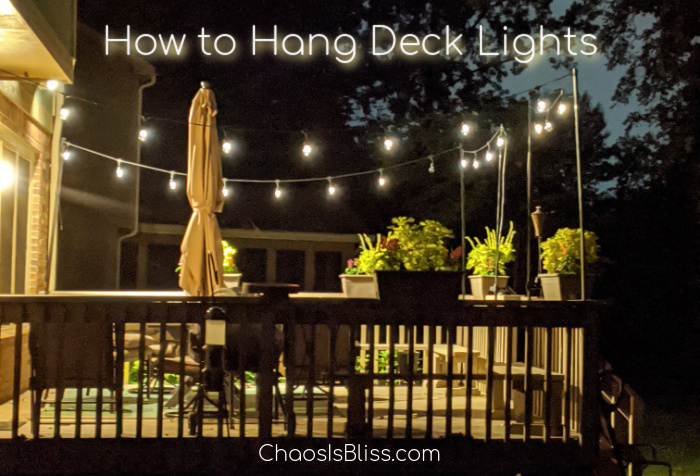 (Visited 1,939,922 times, 11,172 visits today)