This post was sponsored by Tradewinds Tea, but all words and opinions are 100% my own. See my disclosure policy for more info.
One of the conundrums of working from home, especially in the summer, is balancing time with the kids, and work time.
My two older children are pretty independent with finding something to do, but my youngest is always seeking a playmate, starting with Mom first. Sometimes I can steal a few more minutes of work time by offering her to sit beside me, coloring or reading, but that quickly grows old and more hands-on measures are required.
So we decided to have a tea party.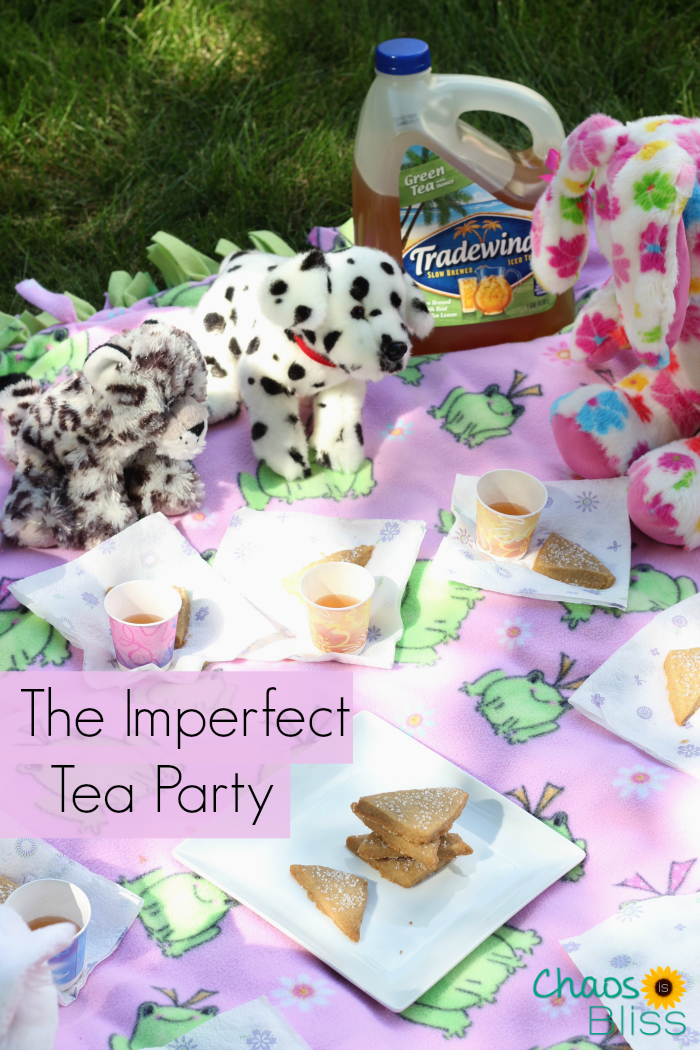 And let's just say, it was pretty imperfect.
No china, no tiny table and chairs. No frilly dolls.
It's summer.
We laid a blanket on the grass.
Kicked our shoes off.
Brought out Carlie's favorite stuffed animals (Happy, Snowflake, Sparkles, and a few more I can't remember the names of).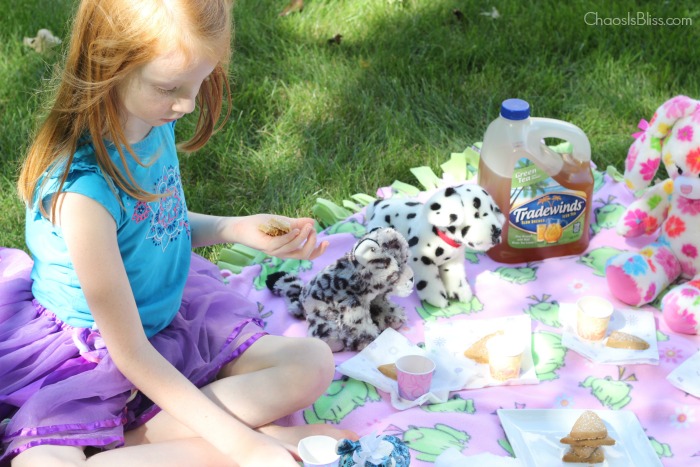 We grabbed some tiny paper cups, a few napkins, and some cookies.
Poured the tea. "Clinked glasses" and took our sips, pinkies up.
And you know what?
It was pretty perfect.
These are moments I savor, and we'll look forward to more imperfect tea parties all summer long. Carlie and I sipped on Tradewinds Slow-Brewed Iced Tea, savoring every sip of Green Tea with Honey.
We also enjoyed tiny triangles of Brown Sugar Shortbread … enjoy the recipe below, and learn more about Tradewinds Slow-Brewed Iced Tea following the recipe!
Brown Sugar Shortbread Recipe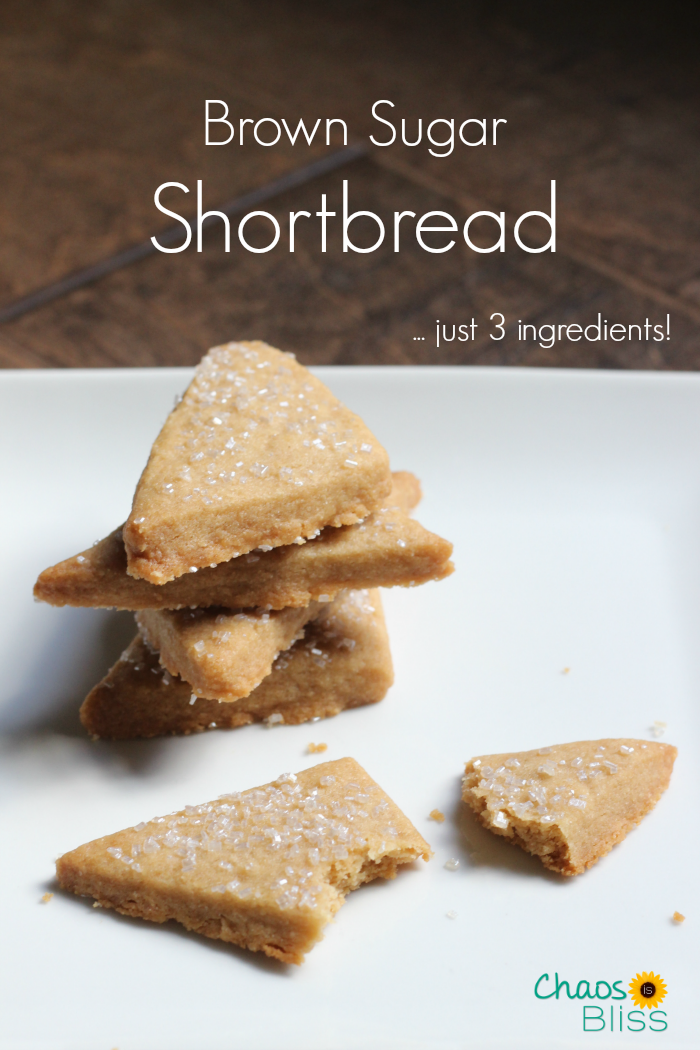 I first posted this as a Christmas cookie recipe, but really you can use any cookie cutter shapes, or cut the shortbread more traditionally into rectangles or triangles.
Ingredients:
1 cup butter, softened
1/2 cup firmly packed dark brown sugar
2 cups all-purpose flour
sparkling sugar (optional)
Directions (note before starting, make sure you allow 30 minutes for the dough to chill):
Place softened butter into mixing bowl and beat at medium speed until creamy. Gradually add brown sugar, beating until light and fluffy. Slowly add flour, beating at low speed until smooth. Cover and chill 30 minutes.
Roll dough to 1/4″ thickness on a lightly sugared surface. Cut with cookie cutters, or into rectangles or triangles and place 1″ apart on lightly greased baking sheets (or use parchment paper). Sprinkle evenly with sparkling sugar. Bake at 375 degrees for 10-12 min or until edges are golden. Cool pans on a wire rack for 5 minutes. Remove to wire racks to cool completely. Yield 12-18 large cookies, or 24-36 small.
Moments to Savor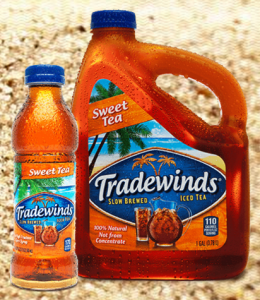 Baking with your children. Having tea parties, perfect or imperfect. These are moments to savor, down to the very last drop.
Each batch of Tradewinds Slow-Brewed Iced Tea is slow-brewed using real tea leaves, just like making it at home.
Find out where to buy Tradewinds here, and learn more on the Tradewinds Tea website.
You may also like to check out: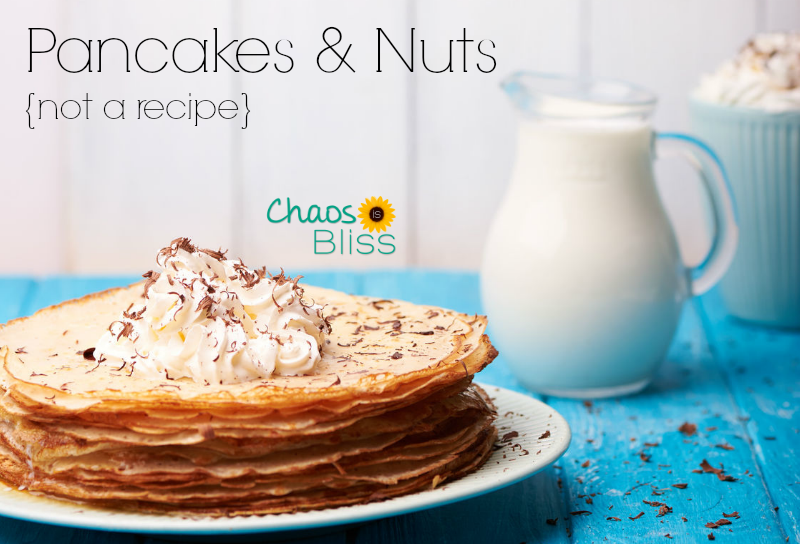 (Visited 5,334 times, 47 visits today)