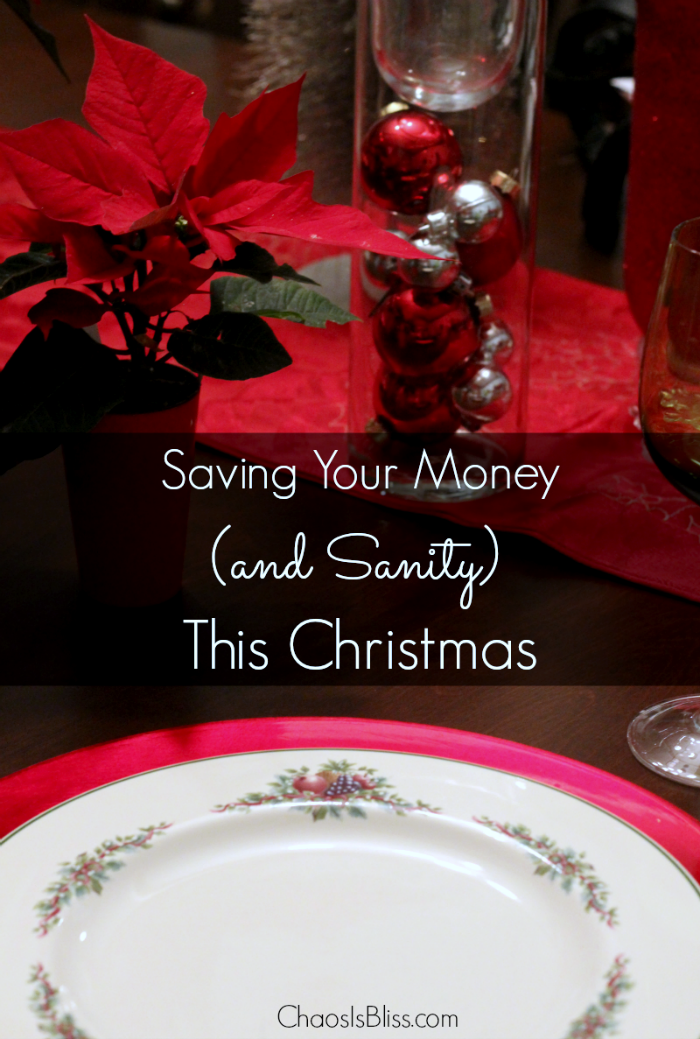 If you don't go overboard on your Christmas gift-buying, good for you! If you're having buyer's remorse about overspending, you can scale back in other areas. Here are tips to save money and sanity this Christmas.
Save Money and Sanity This Christmas
First, make a game plan.
List makers like me have either a nice stockpile of old-school legal pads, or amazing list-making apps on your smart phone. I like to make a general list of To Do's for any party I plan; then break it down into smaller lists, like the guest list, my menu, what items I need for each recipe, etc. By planning ahead, you can purchase most items on sale and use your coupons!
If you're really into planning, you probably already have a make-your-OCD-friends-drool sort of planner like Erin Condren, or I went with the Happy Planner.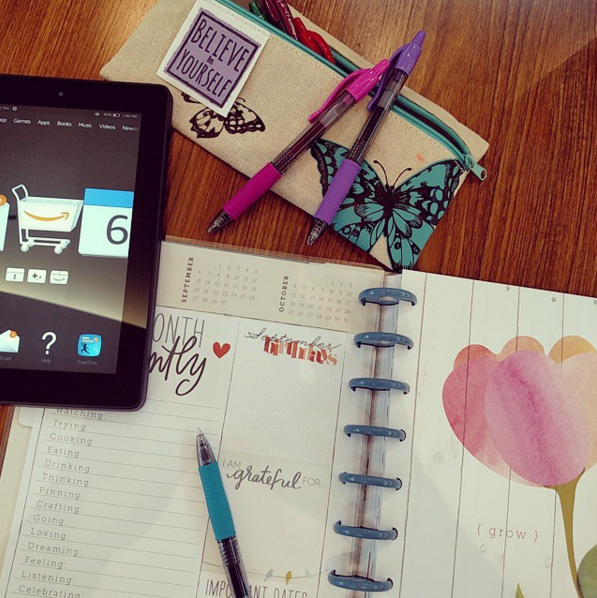 But even though my planner makes me happy, I still use legal pads. Tsk, tsk on me. But it works for me, and you have to do what works for you.
So my current Christmas brunch plan of attack (on my old-school legal pad) for this week looks like this:
Food

Savory items (homemade mini quiches and frozen mini savory puff pastries)
Sweets (I'm going with cookies – Nutmeg Logs, Brown Sugar Shortbread and Oatmeal White Chocolate Cranberry cookies)
Ingredients off to the side which will then be transferred to shopping list

Drinks

Half-and-half and flavored creamer; sugar and artificial sweeteners
Mimosas

Decorations
Serving trays, platters, utensils
Paper goods
Party favors
In the margin for each line item, I jot a note for which day I can make recipes ahead, if at all possible. In addition to my Christmas brunch with neighbors, I'm also hosting a Christmas party for some Indy Geek Girls, so I already have pre-made and frozen some items that can be baked fresh right before the party.
By listing everything out, not only am I helping myself avoid overspending by buying duplicates, but I'm saving my sanity when it comes down to party day and I can remember to pull the champagne out of the basement fridge.
Shop first in your own pantry.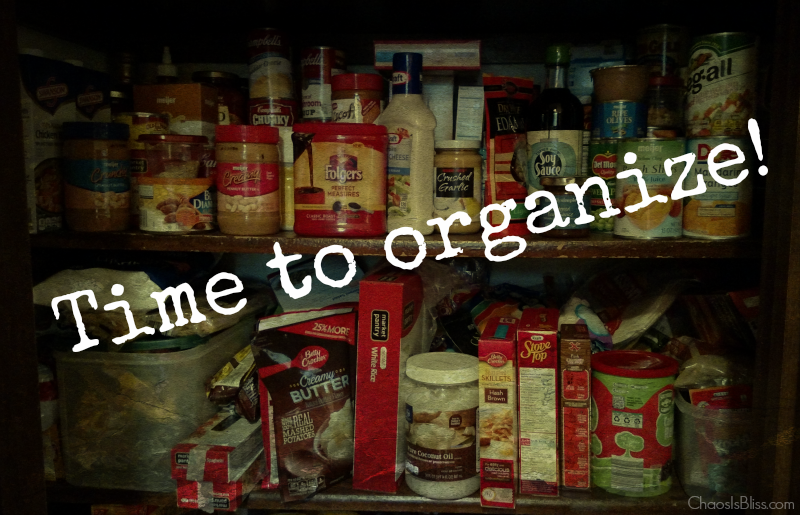 It's nearing the time that I have to roll up my sleeves and organize my pantry. I think it'll be a January thing. But before you go shopping for your Christmas dinner ingredients, see what items you already have on hand that may need to be used up, or at a minimum, would allow you to check that off your list. Then make your grocery list based on what you need, after you see what you already have in your home.
Many of my Christmas party paper goods I purchased after Christmas through the years, and the 3-4 leftover plates and napkins from each design get mixed together for the kids to use until they're gone.
Start Shopping Sales Now!
December is a fabulous time for stocking up your pantry. The sales and coupons are just amazing! Be sure you're earning cash back on your grocery list items, and check for available coupons. Canned veggies & condensed soups, broths and various other baking items have all been on sale recently.


Change Your Menu.
Do you HAVE to have the same Christmas Ham dinner with 13 sides every year, with no variation? Would your family think you've lost your marbles to offer instead a Bourbon Brown Sugar Pork Loin Roast? Consider changing up your meal and your side dishes based on who is attending, their likes & dislikes AND your budget. Can you afford to be extravagant this year or should you scale it back a bit? Traditions are special, but variety is the spice of life!
For both my and my husband's families, we do prefer the traditional route. If there is no green bean casserole, let's just say my brother-in-law will be in a foul mood the rest of the day.

Have a simple table.
Use natural decorations you gather outside, like pinecones and acorns (they're a-plenty in my backyard, c'mon over before the squirrels store their harvest). Have your kids make decorations using your stash of craft leftovers, which is a two-fer: they're busy, and it won't cost you a dime. Check Youtube for different napkin folding techniques and invite your children to give it a-go.
When you plan ahead and are prepared, you can be more clear-headed in your decisions on what to purchase, what days you need to begin your baking or your cooking prep. You will feel less frazzled and more in charge. So, take a few minutes today and being to plan your holiday, whether it is for the actual Christmas dinner, New Year's party or any other holiday time that needs planning.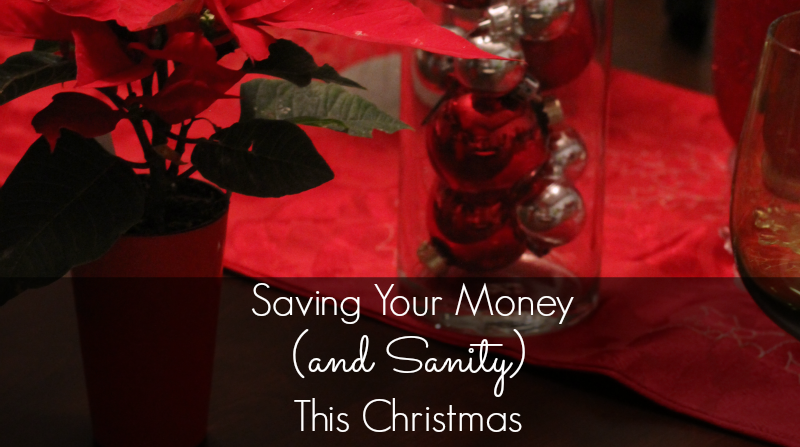 You might also enjoy these articles:
(Visited 542 times, 6 visits today)