This is a sponsored post written by me on behalf of Folgers. All opinions are 100% mine.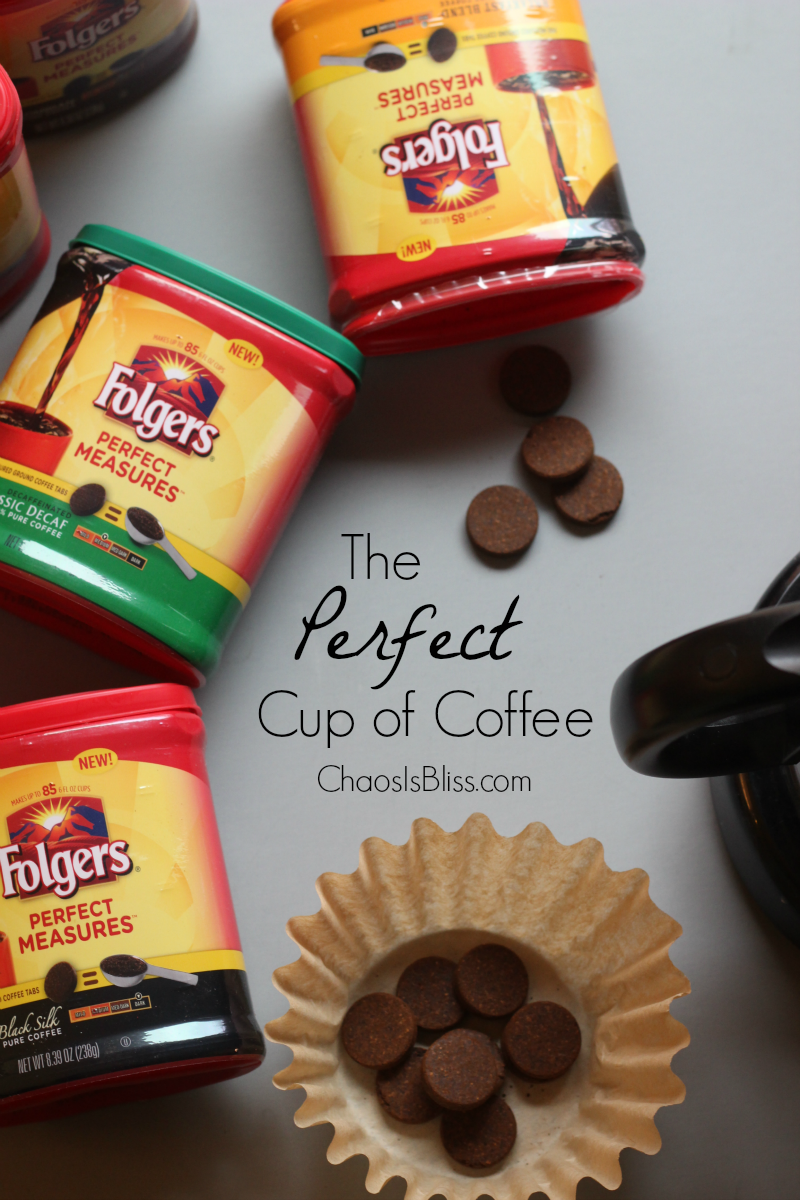 If you live by yourself, you've got it made in the coffee-making department. It's pretty safe to assume you'll make it the way you like, every single time. But for anyone else with a spouse or roommate? No one measures quite the same. Is the scoop level, is it heaping, what's their definition of "heaping", are they not even using a scoop, but whatever spoon they can find? Just as we're scraping the bottom grounds out of our jumbo-size Folgers canister with a scooper logoe'd with some bank my parents banked at 18 years ago, an email comes across inviting me to a private Folgers blogger event introducing Folgers Perfect Measures. The timing could not be more … well, perfect.
Folgers Perfect Measures
Folgers has taken the guesswork out of the perfect cup of coffee, with these little tabs.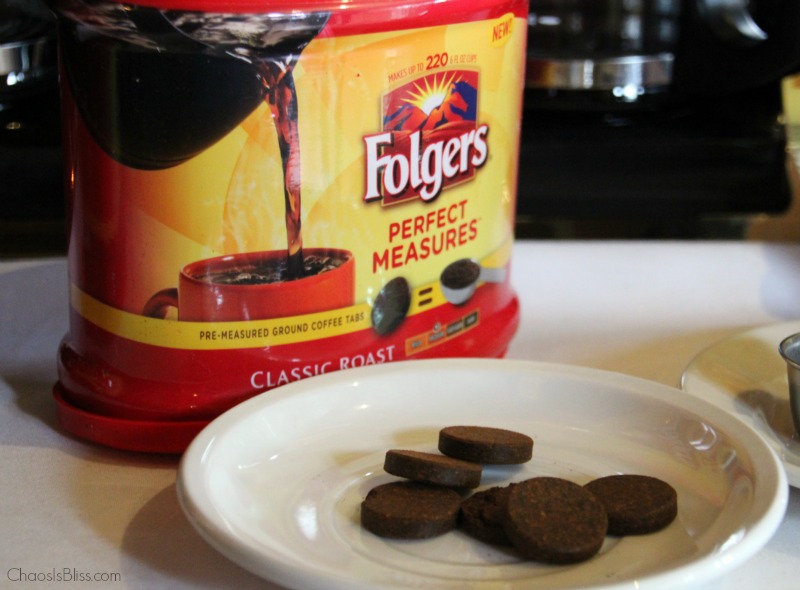 One tab is equivalent to one scoop of coffee, in an automatic drip coffeemaker. For my husband and I, we use 9 tabs with 7 cups of water, for the Breakfast Blend variety. For a more bold coffee, we can adjust the number of tabs we use. Once you know the right mix of tabs-to-water for your taste, you never have to worry about an overflowing scoop messing with your perfect cup of coffee. Folgers Perfect Measures coffee tabs are currently only available in Indianapolis, St. Louis and Kansas City, KS – but hopefully will be nationwide very soon! There are five varieties of Folgers Perfect Measures:

There is no measuring, and no mess. And seriously, if my husband can handle it? You can too. Learn more about Folgers Perfect Measures, and find a store near you, including Kroger and Marsh.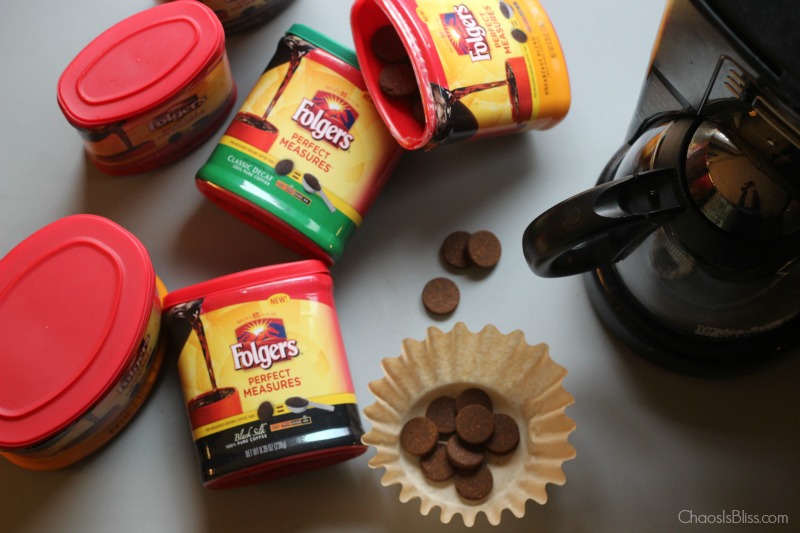 (Visited 1,984 times, 9 visits today)