Central Indiana GetGo Cafe & Markets are attempting to break a Guinness World Record in a "Make It to Break It" event, benefiting Gleaners Food Bank!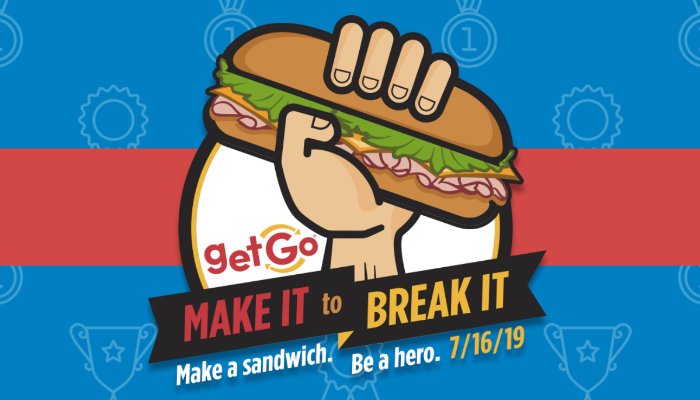 Callout for Volunteers!
The Make It to Break It event will take place at Lucas Oil Stadium, home of the Indianapolis Colts, on Tuesday, July 16th, 2019.

This is an official attempt at breaking a Guinness World Record for "Most People Making Sandwiches Simultaneously", which currently sits at 2,568. Giant Eagle's GetGo Cafe & Market, in partnership with Gleaners Food Bank, is calling for 3,000 volunteers to smash the current World Record!
Here's where YOU come in, Hoosiers!
Register to participate on the event page. Your participation in this world record attempt counts toward service hours! It's open to all ages, but please note only persons ages 16 and older can handle food product. All children under age 18 must be accompanied by an adult.
Arrive at Lucas Oil Stadium (500 S. Capitol Ave, Indpls) at 12:30pm (parking is free for volunteers!). The event should end around 2:30 pm.
In addition to the fun in attempting to break a world record, you can also expect:
Appearances by Indianapolis Colts Cheerleaders and Blue
The opportunity to be on the field at Lucas Oil Stadium
Colts in Motion traveling museum exhibit on site
Photo opportunities with the Lombardi Trophy
Free commemorative t-shirt for all volunteers
The opportunity to win prizes and GetGo gift cards
Live music and family-friendly games
What about all that food? Will it be wasted?

Not at all! After smashing the world record, GetGo will be donating the food to Gleaners Food Bank, which distributes food to hungry Hoosiers through a network of over 250 partner agencies in 21 counties, including emergency food pantries, soup kitchens and shelters.
Find Out More
Find all of the details of the GetGo Make It to Break It event, including where to park for free, what to wear, etc. here, and be sure to share with your friends & co-workers around central Indiana, so they, too, can be a part of Guinness World Record history!
Learn more about Giant Eagle's GetGo Cafe & Markets.
Related: Save money with fuelperks+, and see my Market District grocery store tour!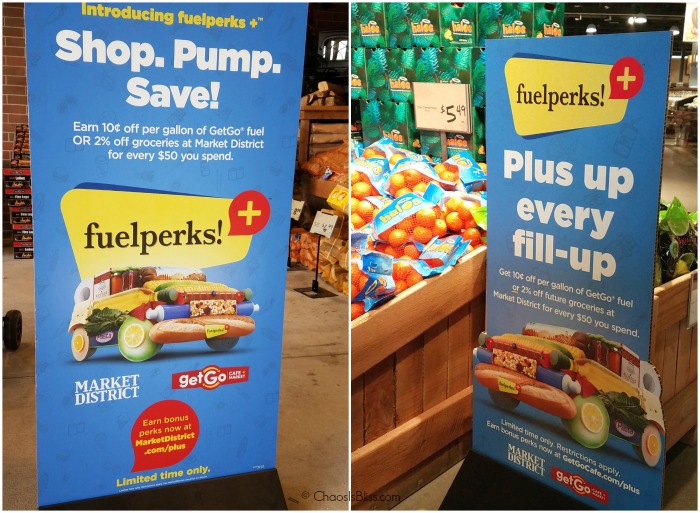 This post was sponsored by GetGo, but all words and opinions are 100% my own. See my disclosure policy for info.
(Visited 388 times, 1 visits today)