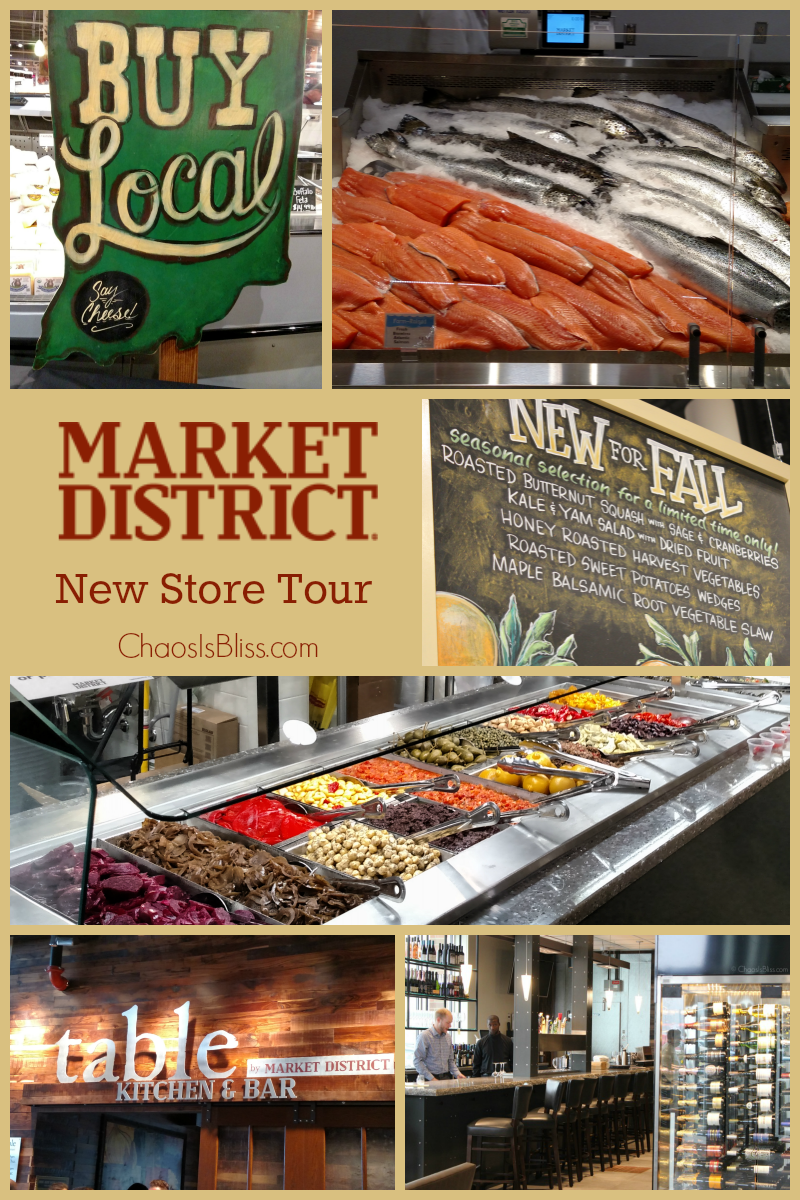 Just a couple of weeks ago, Market District opened the doors of their newest store in Carmel, Indiana, and I attended their grand opening festivities along with other media and bloggers. We received some goodies including gift cards to Market District and Get-Go Cafe (their convenience store with gas station), and a "taste" of their Sweets Shop in the form of divine chocolates.
MAN is it a big store, and to quote my foodie friend Tonya, "Every time I went down an aisle, I was like, Wow, they have this? Wow, they have that?".
Another foodie friend and freelance writer Rebeca Holloway attended the Market District grand opening event. I asked Rebeca if she wouldn't mind guest posting on Chaos Is Bliss and sharing with you her thoughts. She's always on the hunt for locally sourced meats and produce, so I value her opinion!
Take it away, Rebeca! (And be sure to read to the bottom for your chance at a Market District gift card giveaway!)
Market District Store Tour
Guest Post by Rebeca Holloway
I have to tell you, visiting the new Market District on Indy's north side has left me with mixed emotions. You see, I'm a southsider and I really love where I live. I like that my part of town is the slow side, traffic isn't too bad and it's generally a laid back place to live. But, now I feel really jealous of Carmel.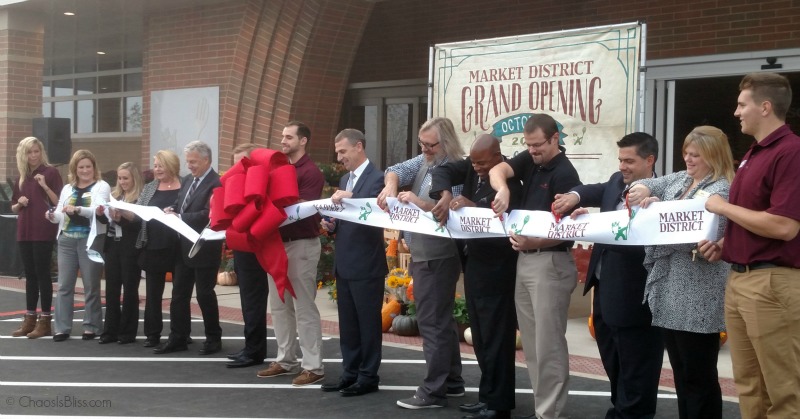 The thing is, Indy has seen a real boom in supermarket competition and we are reaping the benefits all over town! But the one glitch for me is that I still find myself shopping at several stores for all my family's needs. If only I had a Market District in my area…
Here Are Some Highlights:
It's a one-stop shop. While my family is certainly "crunchy," I still have a budget to consider. So, while I zero in on the extensive gluten free selection, organic produce and freshly made prepared foods, I also appreciate that I can pick up regular toilet paper, ziplock bags and a canister of Maxwell House coffee.
Market District is devoted to sourcing locally when possible. I was happy to find some of my favorite pasture raised meat from Tyner Pond Farm, all-natural sauces from LocalFolks Foods, gluten free cake mixes from Brooke's Naturals and much more. (As a Pittsburgh native, I was also happy to find Islay's chipped chopped ham!)
With a goal of becoming LEED certified, they have a commitment to sustainability, utilizing draught-resistant landscaping, recycled and/or sustainably sourced wood and building materials, non-ozone depleting refrigerants, LED lighting (yay for no mercury!), solar panels and reflective roofing.
Their prepared foods department includes freshly made sushi, salads, a full soup and salad bar and other grab and go items that were made on site. The prices (and I'd say quality) are on par with higher end grocers, and although the ingredients are not easily visible, I was told that employees can assist food allergy shoppers.
Curbside express online grocery ordering is available. So, there's really no reason to not eat well, when a Market District is in your town.
Table, Market District's full service restaurant and bar is housed inside the store to serve lunch and dinner: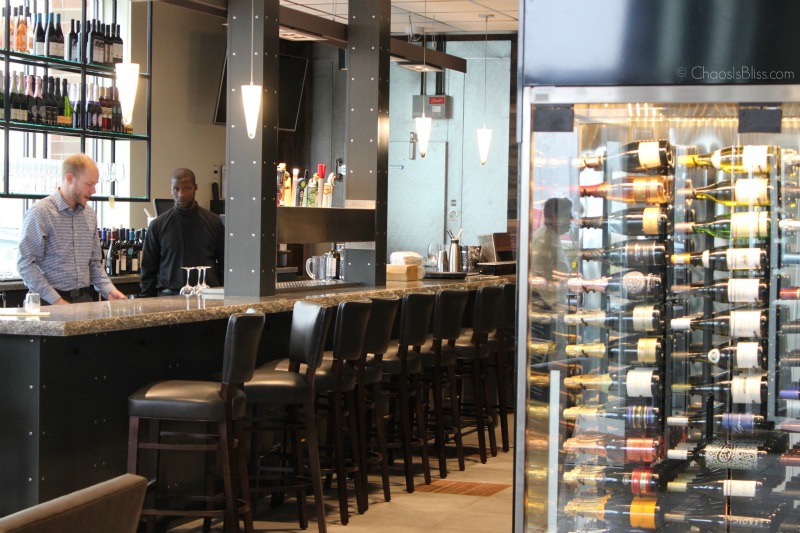 They even have their own variation of Indiana's signature pork tenderloin sandwich.
Chefs will host demonstrations and lead courses on a variety of culinary topics. And, you can even have them cook your meat or seafood purchase right there for you, free of charge.
While the store includes more than 120,000 square feet, it still doesn't feel overwhelming. It feels like you're actually visiting a market … not a superstore.
If time is against you, the Get-Go Café + Market is right across the parking lot. Here you'll find your traditional full service gas station and convenience store, with the added benefit of made-to-order meals and snacks. You can choose from fast food staples like burgers, subs, breakfast sandwiches and more. Plus you can find prepared or made-to-order salads, fresh cut produce, yogurt and a smoothie and espresso bar.
Rebeca is a freelance writer based in Indianapolis. As a self-proclaimed information junky, she enjoys meeting new people, learning and trying new things, and spreading the word about her experiences. She has a particular interest in the "crunchy" lifestyle, special needs parenting, travel and general parenting topics.
You can follow along with her adventures on Instagram, Facebook or Twitter.
GIVEAWAY
UPDATE: This giveaway is now closed. Congrats Liz C.!
To help celebrate the kick-off of Market District in their new Carmel, Indiana digs, they've provided me with a $25 Market District gift card to give away!
If you live in the Indy area or near one of their other Market District stores, you're eligible to enter. Use the Rafflecopter widget below. The contest is open now, and ends 11/3/15 at 11:59pm. Good luck!
a Rafflecopter giveaway
Oh, and as a special treat, we were introduced to
Marc Summers
, spokesperson for Market District and more widely known through the Food Network show Unwrapped, Nickolodeon's Double Dare and Executive Producer of Restaurant Impossible!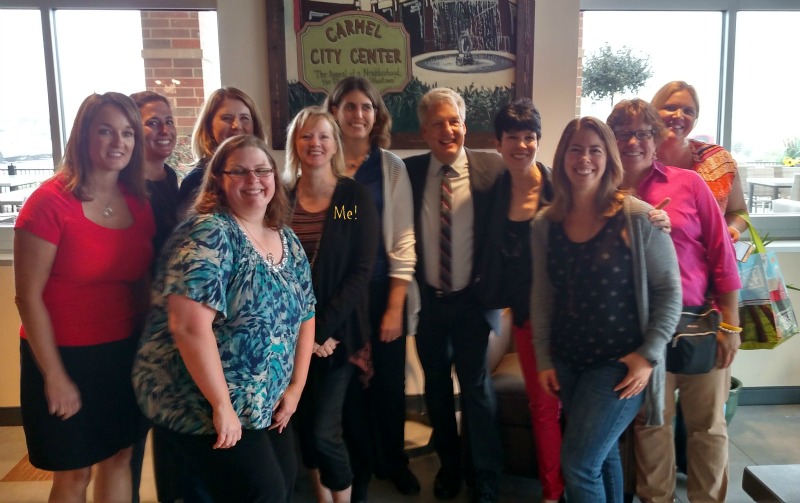 Are you a foodie? Don't miss these recipes, and follow me on Pinterest for more goodness:
(Visited 1,444 times, 18 visits today)