Some parents & grandparents don't mind spending $120 on a single doll for their child, but like myself, many more look for how to save on American Girl dolls and accessories.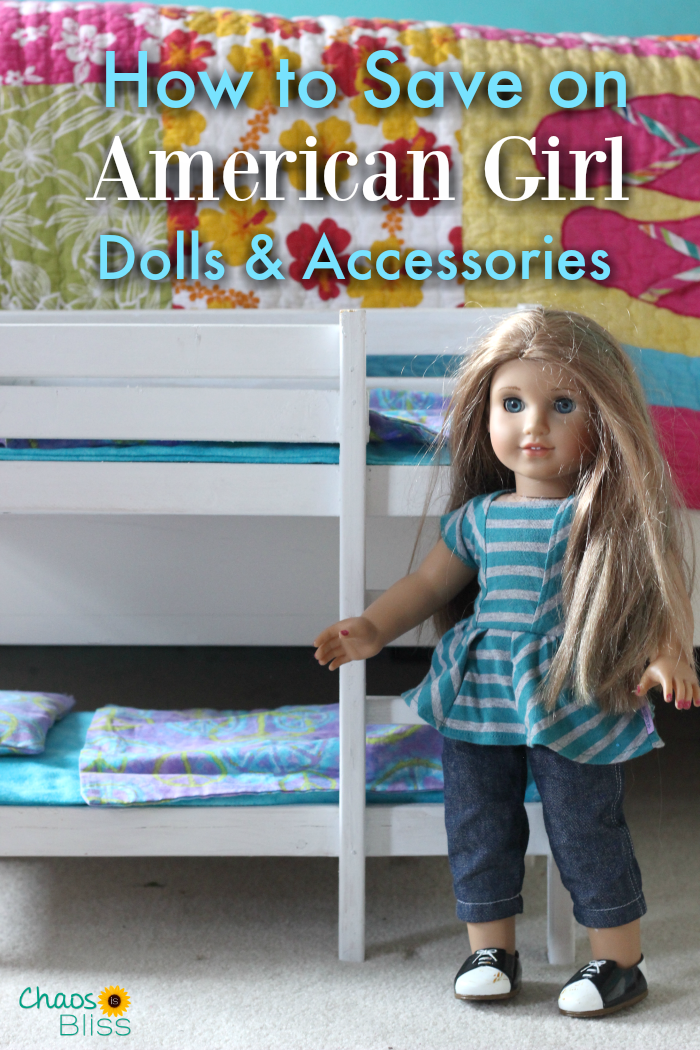 How to Save on American Girl
Let me first give you a little backstory.
We own one single American Girl doll, the "Girl of the Year" for 2012, Makenna (above). It belongs to Mallory, who had asked for it. Being the frugal one, I just couldn't bring myself to spend that much on a doll if my child didn't even ask for one.
Then she made the ask.
So for her 8th birthday we invited a friend and her mom, and the four of us headed to the American Girl store in Chicago. It was such a fun, special day to treat ourselves. That Makenna doll was her 'big' gift from her dad and I, and she used her own saved-up money to buy a toy dog and an orthodontics accessories pack which included headgear, sticker braces, toothbrush and toothpaste.
That was the beginning, and the end, of the real actual American Girl branded purchases for us. Because I knew there were less expensive options out there.
Knockoffs
First, of course you could go the route of the knockoffs. My youngest daughter Carlie just wasn't into AG that much, but she did enjoy playing with baby dolls and Barbies. So instead of shelling $100 or more out on the real deal, we bought the Target knockoff American Girl version. That also became a hit for gift suggestions to family members, like the Styling Chair!
On the left is Target's version, which includes accessories for just $27.99. On the right is the authentic American Girl Styling Chair, regular price $60 although it appears to currently be on sale because there's a new one (also $60)!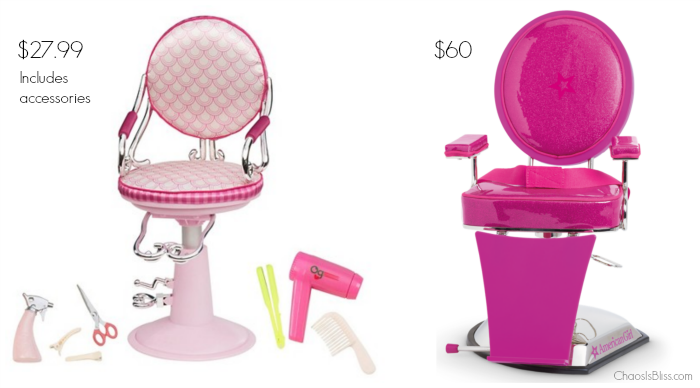 DIY American Girl Clothes & Accessories
Along the same lines, you can save on American Girl doll clothes and accessories by making them yourself!
I found instructions for a DIY American Girl doll loft bed set and passed it along to my friend's husband who made it for both of us (you all hopefully know by now I'm not that crafty!). It cost about $10 in materials for each bed (he turned it into bunk beds rather than loft) versus the real deal would have been $120 or more! (Our inspiration was the Makenna Loft Bed, no longer available).
Know someone handy with a sewing machine? My sweet mom made the bedding in Mallory's favorite colors. Etsy and Pinterest are great places to search for DIY patterns for American Girl knockoff furniture, accessories and even clothing.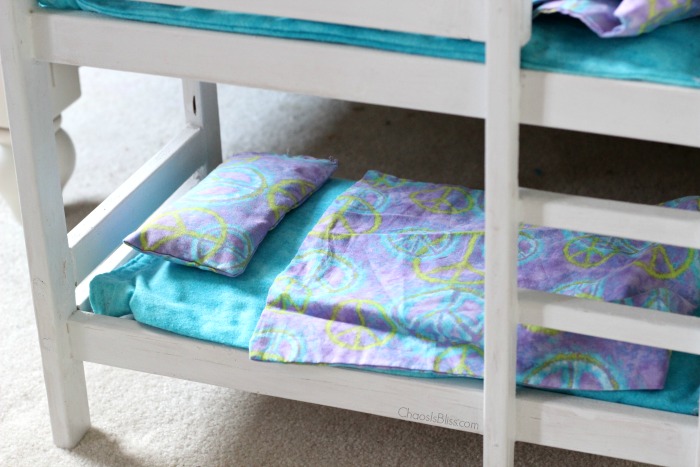 Spend Less on American Girl
Ok if your child simply must have the real thing, a few ways to save include:
Sign up for American Girl email updates. You'll get early notice of special sales. They even have a rewards program, once you accrue 200 points you earn a $10 reward.
This doesn't come around super often, but I've seen American Girl dolls on Jill's Steals & Deals which is a part of the Today Show. They put just a couple of specific dolls on sale around $65 (if memory serves), and there is always a very limited inventory.
Consider gently used! Check Facebook marketplace groups specific for either American Girl or general toys categories, and consignment stores and sales (like Indy Kids Sale if you're around central Indiana). You can get a gently used AG doll, many times they're in near perfect condition and still in the box.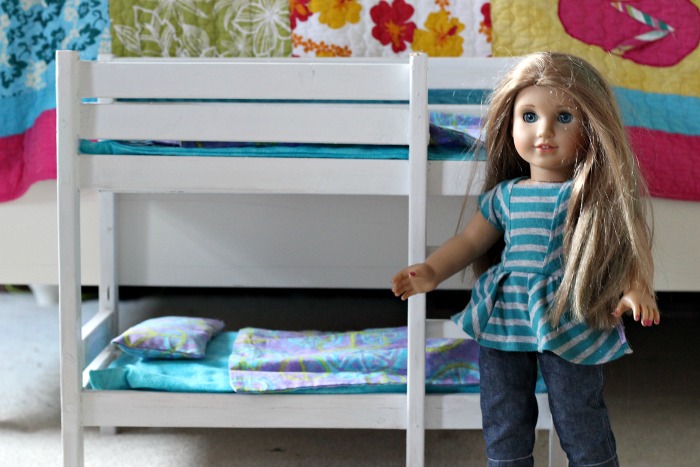 Have you found other ways to save on American Girl dolls and accessories? Let us know in the comments!
Also check out: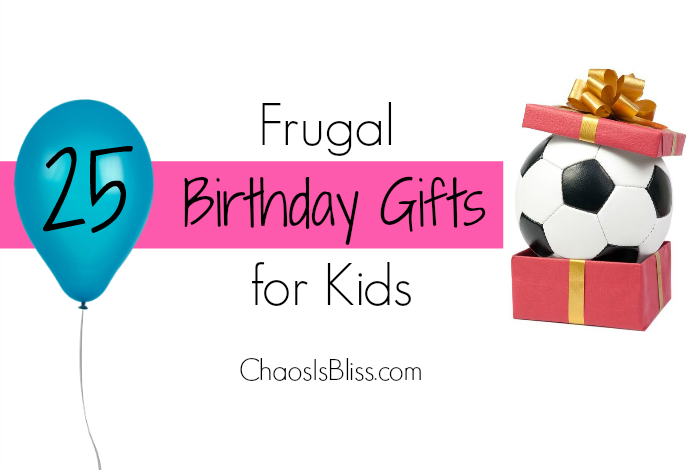 (Visited 1,194 times, 5 visits today)