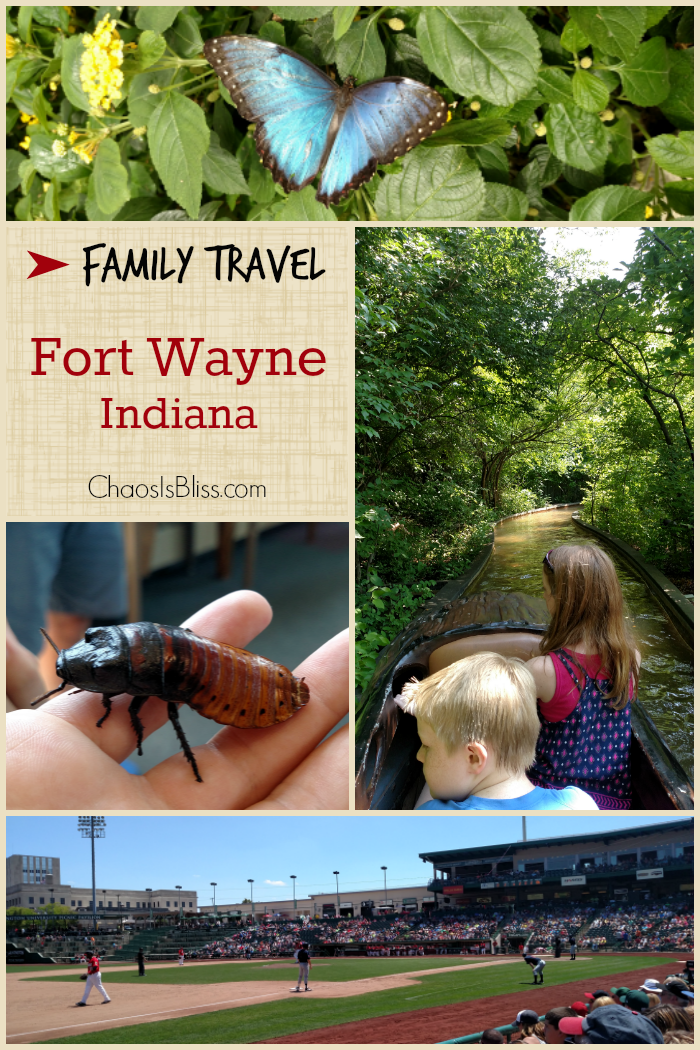 Butterflies, bugs, baseball and boat rides … you'll find these, and many more fun things for families to see and do when you visit Fort Wayne, Indiana!
Summer is in full swing, and we wanted to get away for a weekend trip somewhere close by. Last summer we were in the northwest Indiana region by the Dunes, and this time we opted to head to northeast Indiana, to Fort Wayne.
About Fort Wayne, Indiana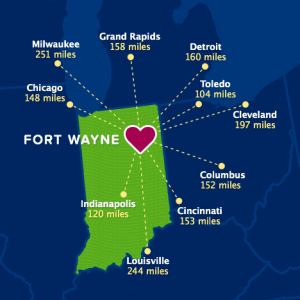 Fort Wayne is the second largest city in Indiana, with a quarter of a million people. It is three times the winner of an All-America City Award, and the home of the Fort Wayne Children's Zoo, ranked #5 in Parents Magazine's 10 Best Zoos for Kids.
It's a very accessible city, under a 3-hour drive from Indy, Chicago, Grand Rapids and Columbus.
We visited the Fort Wayne Children's Zoo a couple of years ago, and knew it was on our list to return to for this trip. And I also had heard from friends about how fun the Fort Wayne TinCaps minor league baseball games are, so we wanted to make sure to catch a game on our trip.
The Visit Fort Wayne website has these attractions and much more, so you can plan your trip for a day, a weekend, or longer.
I can't believe all that we packed into our 3 days in Fort Wayne, but here's a peek at our trip!
Family Travel | Fort Wayne
Festivals are fun for our family, but for different reasons. I like to people watch, and listen to music. My husband likes the beer. My kids like the food, and FUN. So we headed to the Fort Wayne BBQ RibFest, which happens every year in June.
This was my first RibFest anywhere, ever, and I was mesmerized by the banners decorating each BBQ booth. It's like a Who's Who of the barbeque world – the higher your accolades go, the better your ribs must be?!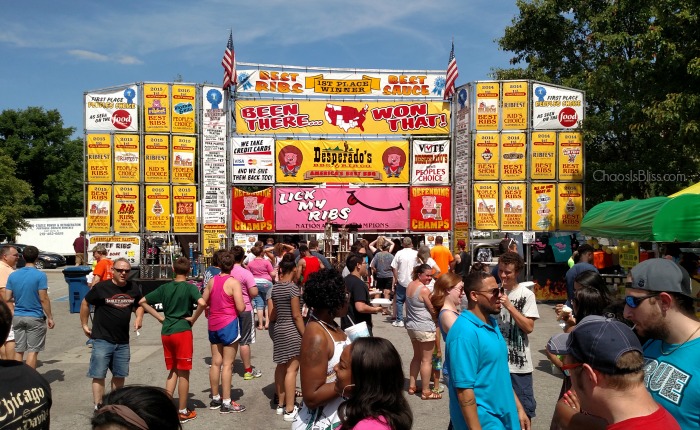 Like I said, my kids like the FUN! They tried out these human hamster ball things and had a "ball":
The kids had tall, cold Lemon Shake-ups, and Larry and I had tall, cold craft beer. We listened to music, had a bite to eat, and then headed to our hotel for some pool time.
Science Central
After breakfast, we headed to Fort Wayne's Science Central.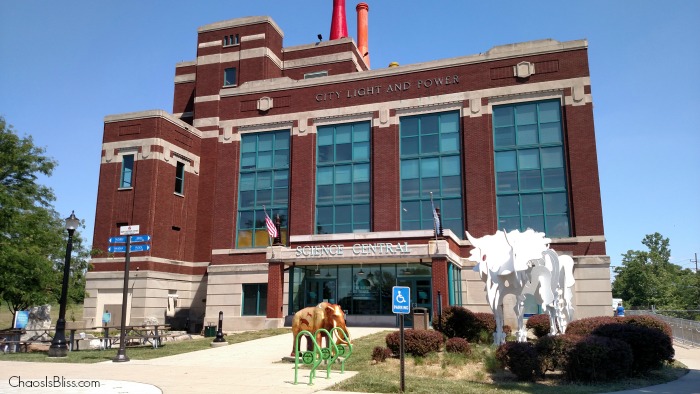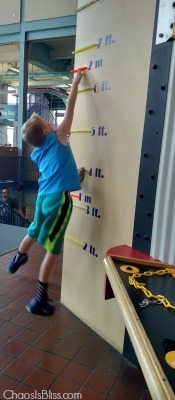 It's a three story, 100-year-old former power plant, that was renovated in 1991 to become a non-profit science museum, and had another expansion in 2013.
Science Central allows visitors of all ages to explore physical, natural and applied science activities.  Why is science important?  The team behind Science Central believes the museum is a "catalyst for learning the most important subjects that employers will need our kids to know to perform work in the future – science, technology, engineering and math, or as they are commonly called, STEM."
Here's just one example of the hands-on experiences kids can have fun with, while learning!
(Watch this Instagram video for some parachute fun!)
Here are some quick links for you to learn more about Science Central:
Fort Wayne TinCaps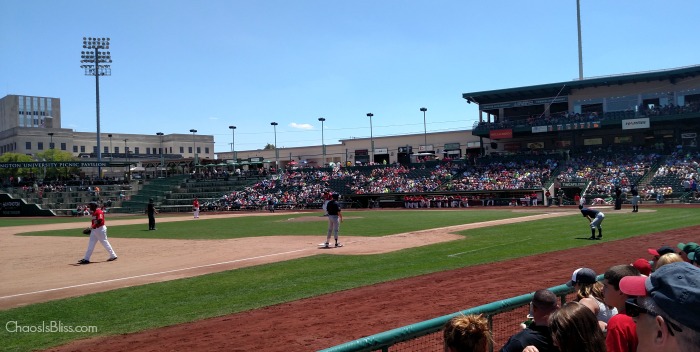 TinCaps. Funny name for a baseball team, isn't it? This Class A minor league team is named after the legend of Johnny Appleseed, who was a "pioneer of the Midwest frontier".
The TinCaps play at Parkview Field, and with a capacity of 8,100 – the first game we tried to see was sold out! So we went the next day instead. While the game we attended happened to be a bust (scoreless – ouch!), we had a fun time at the ballpark.
Find out more about the Fort Wayne TinCaps including their schedule, special promotions and to purchase tickets.
Botanical Conservatory
Right after the ball game, we walked just a couple blocks away to stop in to the Botanical Conservatory. We barely made it in time before they closed, so our visit was rather quick.
We popped in and out of the many gardens – Showcase, Tropical, Desert, Exploration, Terrace, Streetside and Beverforden.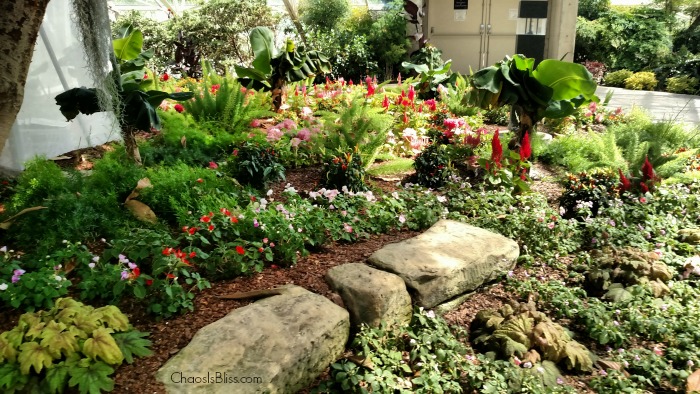 While we were there, a Metamorphosis butterfly exhibit was going on (ends July 17th) that my kids were absolutely enthralled with.
Every fourth Saturday visitors can participate in the Family Garden Close-Up, which features a closer look at the gardens, craft and snack.
Learn more how to plan your family's visit to Fort Wayne's Botanical Conservatory.
Fort Wayne Children's Zoo
What can I say about the Fort Wayne Children's Zoo that I didn't already cover in our first visit (look at the amazing pics I took in our first trip). There is SO much to see and do!
We got up close and personal with the animals (but nothing beats our first experience, when a goat pooped on camera) …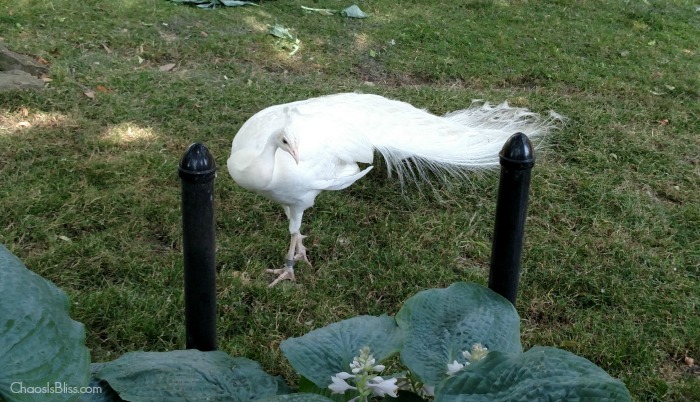 took a boat ride …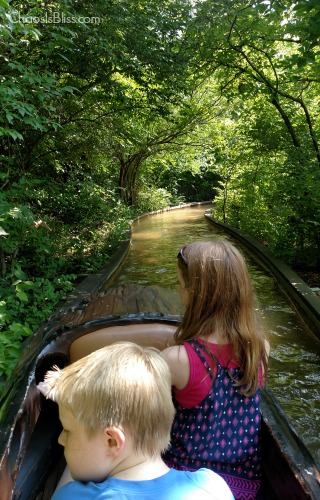 and a sky ride!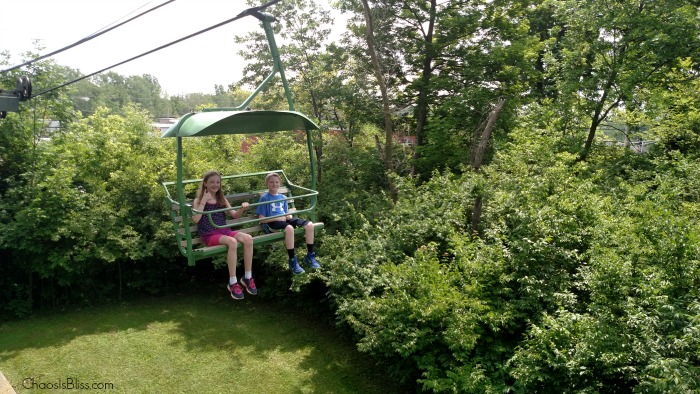 Plan your visit to the Fort Wayne Children's Zoo, and be sure to allow enough time – it's easily a 5-6 hour day to see it all!
Thank you so much to Visit Fort Wayne for hosting my family's tour. Here are some quick links to all of the Fort Wayne attractions we visited:
You might also like to check out more of my Family Travel articles: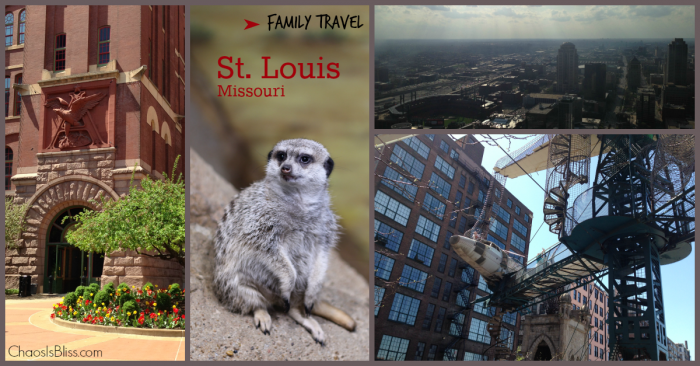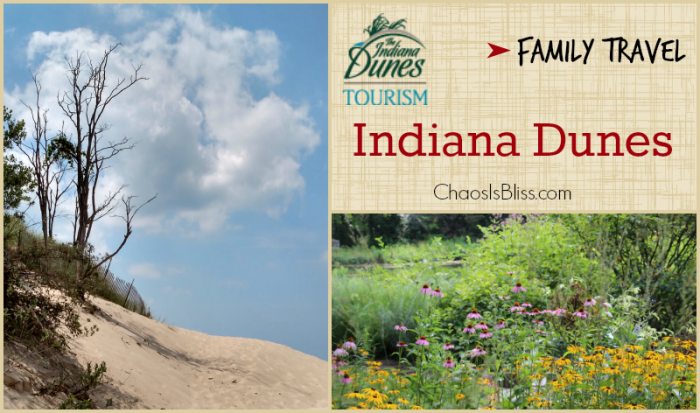 (Visited 1,096 times, 5 visits today)