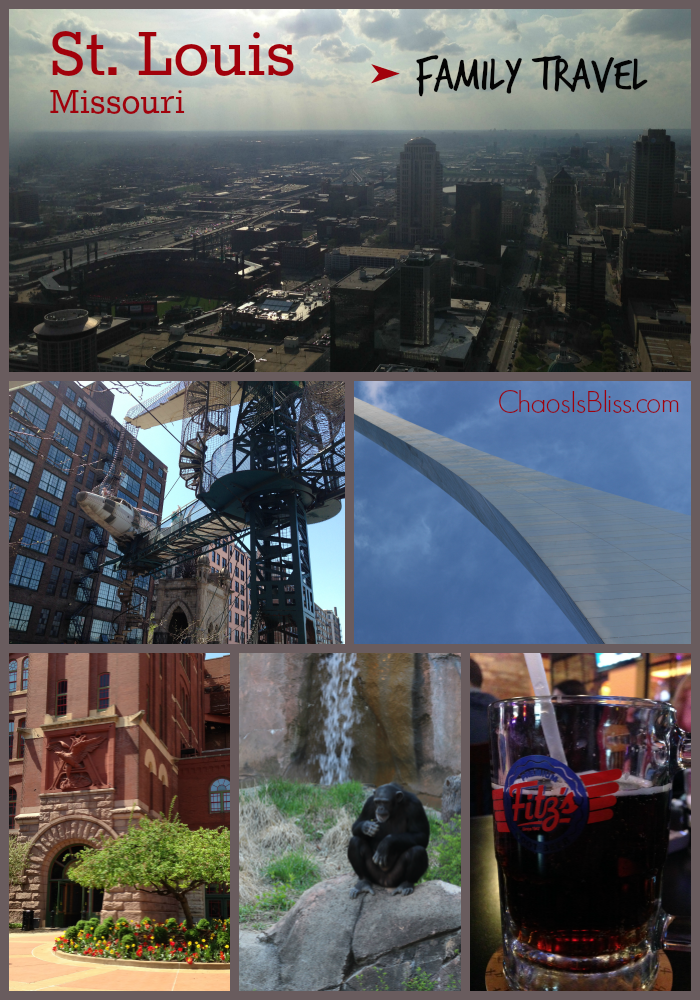 If you're familiar with the Midwest, your options for big city exploring include Chicago, Indianapolis, Cincinnati, Louisville and St. Louis.
And for some odd reason, the Spring Break when we went had the highest percentage of Hoosiers traveling to St. Louis for a family getaway. That's not an official statistic, it's just what I gathered after running into three families while we were there, a 4th who was there but whom we didn't see, and a 5th who was there a few days before we arrived. Including us, six families who I personally know visited St. Louis from the Indianapolis area during Spring Break. Who knows how many more?!
So let's talk about why that is…
From Indy, St. Louis is an easy 4-hour drive. Far enough you'll want to stay overnight, but close enough the kids aren't nutso in the car asking "Are we there yet?!" for the umpteenth time.
There is SO much to do. So. Much. In this post I will highlight the few that we visited on this trip, and just a couple of notes for what we'd like to hit the next time we visit St. Louis.
Much of what there is for families to do in St.Louis is free, or very affordable.
Planning a family vacation to St. Louis? Find out what to do in St. Louis with kids … so let's jump in! (Also check things to do in St. Louis on Groupon to save a few bucks.)
Anheuser-Busch Brewery Tour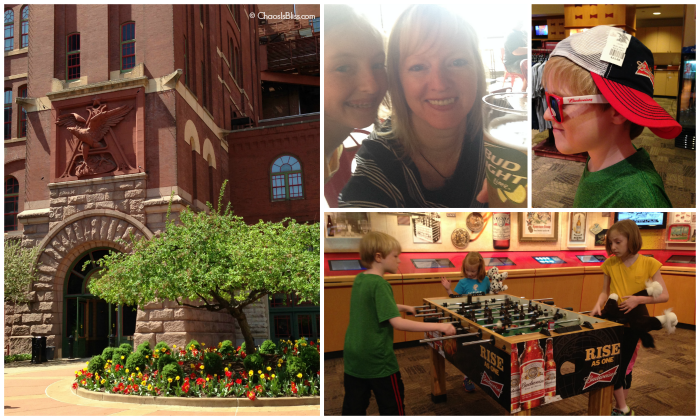 I know, you're thinking … I thought I was reading about family travel? … But children are allowed on the brewery tour. They're just offered soda at the end, instead of a pint.
The Anheuser-Busch Brewery Tour is free for the basic tour, or you can pay $10 ($4 for kids 3-20 and free for kids under 3) for the Day Fresh tour, but you definitely want to book that about a week in advance because it does get sold out! Wish we had known that before. Here is more on the tours!
Between 3:30-4:30pm daily kids can get up close and personal with a photo opp with a Clydesdale. You know, THE Budweiser Clydesdales.
As you can see from the photos above, we added two more (stuffed) animals to the family thanks to the gift shop – a Clydesdale and Dalmatian, and my son is sporting his new Budweiser sunglasses.
Learn more about touring the Anheuser-Busch Brewery here.
Gateway Arch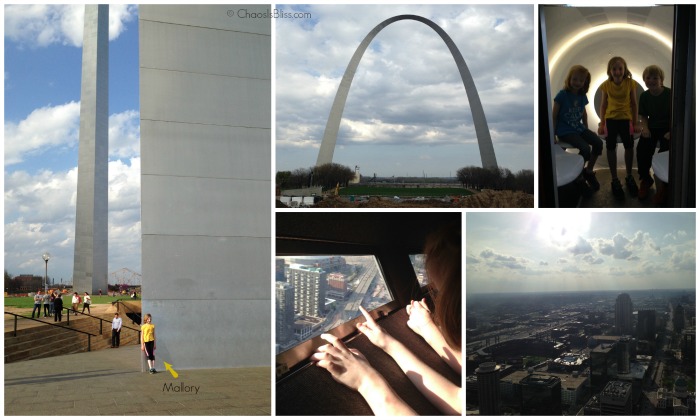 This gigantic structure built in 1963 was designed to commemorate the westward expansion of the United States. You can get a glimpse of its magnitude with this quick Gateway Arch video I posted on Instagram.
To go up inside to the top of the arch, you transport yourself a la Mork from Ork in a pod-like tram. Once you're at the top, you can peer out of these tiny windows to see the magnificent landscape.
Learn more about touring the Gateway Arch here.
City Museum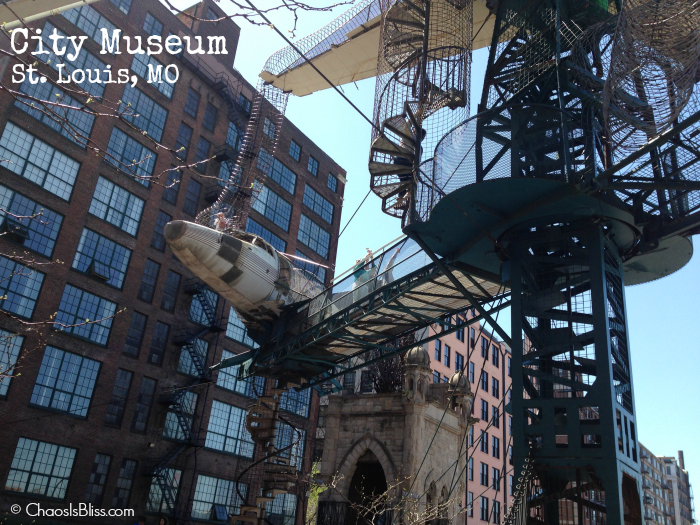 A photo collage of our trip to the City Museum just won't do it justice, so I'll share a few of my favorite pics I took.
How do you even begin to describe the St. Louis City Museum … let's see what a few reviewers on TripAdvisor had to say:
"Disney doesn't hold a candle to The City Museum of St. Louis."
" … [it's] basically a giant steampunk playground."
"It's either the most dangerous playground you can imagine, or the safest junkyard you've ever explored."
Yep, that pretty much sums it up.
The City Museum is an amazing playground for kids and adults alike, and the marvel is in its structure – made from reclaimed building materials such as tiles, chimneys, salvaged bridges, construction cranes, and even two jet planes.
Admission is $12 for kids 3 & up, or $10 if you go on a Friday or Saturday night. More details on visiting are here.
My kids were in awe …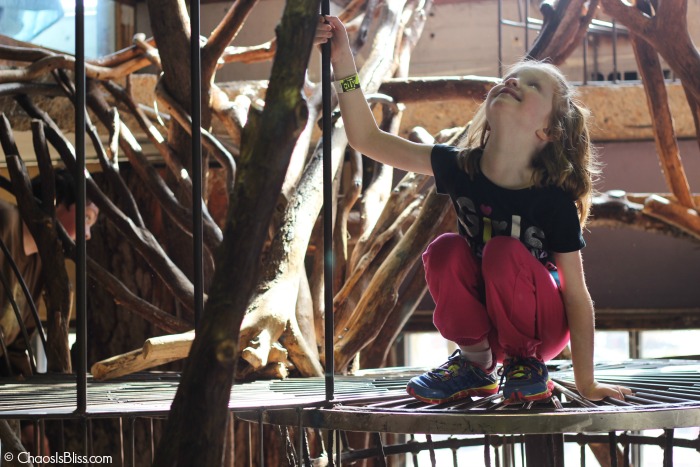 Purposely, there is no map. Maybe that's forced exploration, or saving on paper costs, but it was fine with us.
Through the "caves", you can access a 10-story slide. Ten. Stories.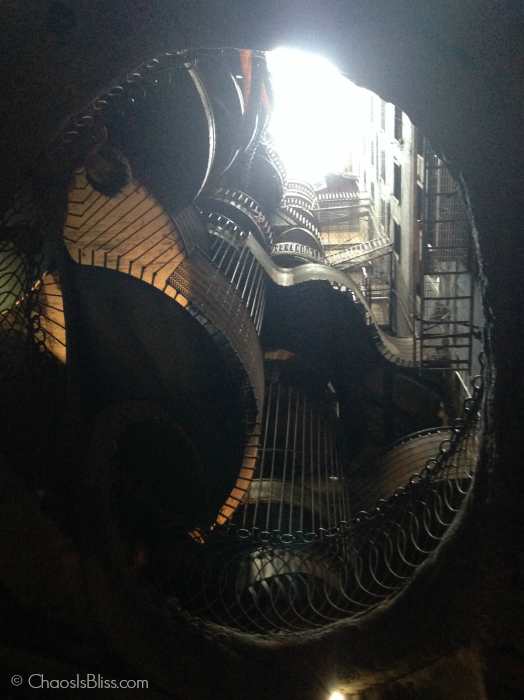 When your kids are ready to take a break from crawling, sliding and running, they can visit the Snowflake Lady (the most intricate, lovely paper snowflakes I have ever seen!) or create a craft, of course made with recycled materials.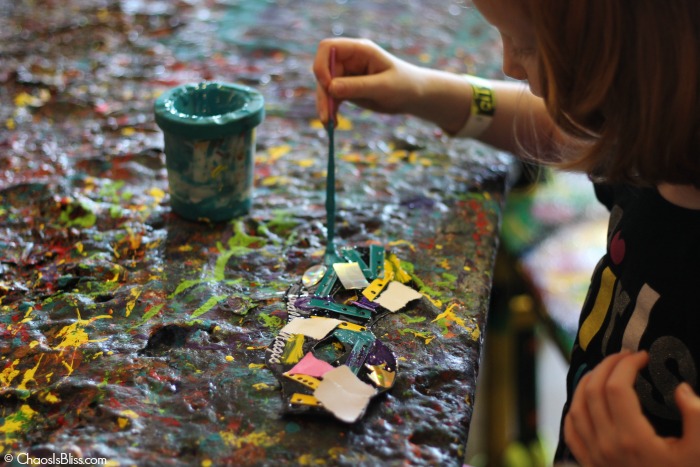 My kids' don't-miss-this experience? The spinning tops. I think Mallory's expression sums up what she thinks of the City Museum!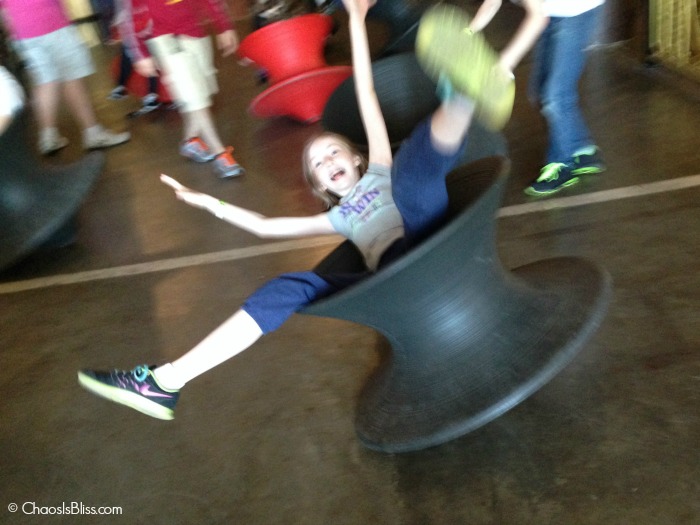 Learn more about planning your family trip to City Museum here. The City Museum provided my family with a few admission passes for our time there, but all opinions, words and photography are my own.
But Wait, There's More
There was so much jam-packed in our St. Louis trip I couldn't put it all in one post. Here is Part II!
Planning a Trip to St. Louis?
Get started at Explore St. Louis, and here are quick links to the attractions we visited:
What other fun family stops would you suggest in St. Louis?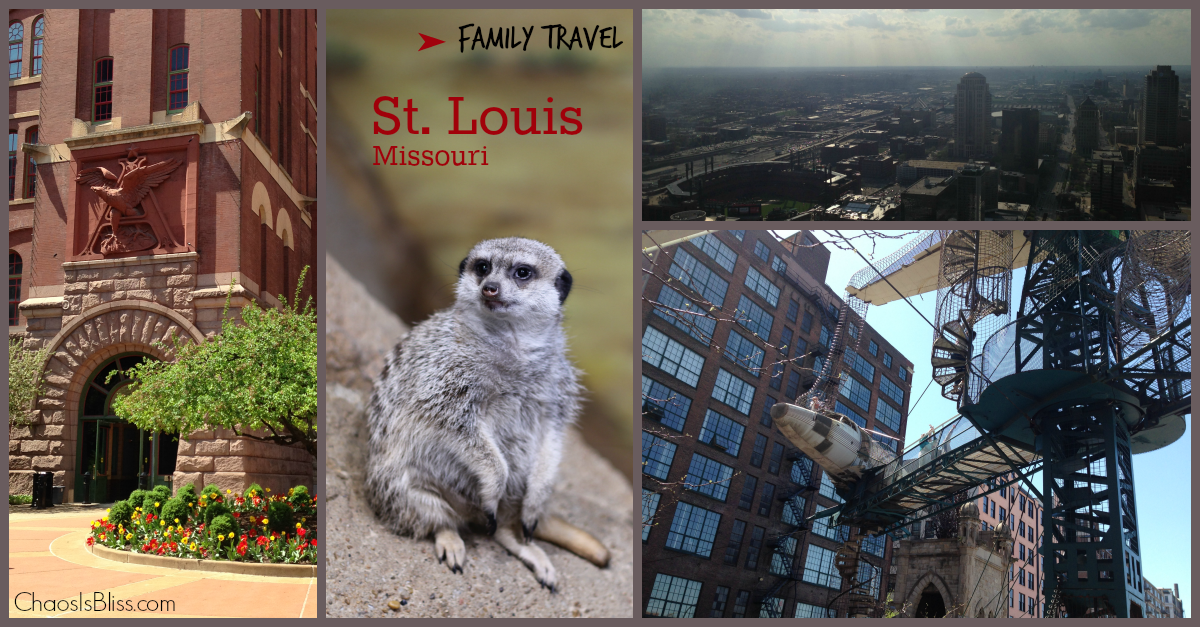 I love to write about family travel! Find more at:
(Visited 1,590 times, 10 visits today)