I have a new 'pretty' for my kitchen, and I can't wait to show you!
After our recent kitchen remodel, I've slowly started getting some organizing trays for our new kitchen drawers. If you've never priced those things out, holy moly can they be expensive for just a piece of plastic!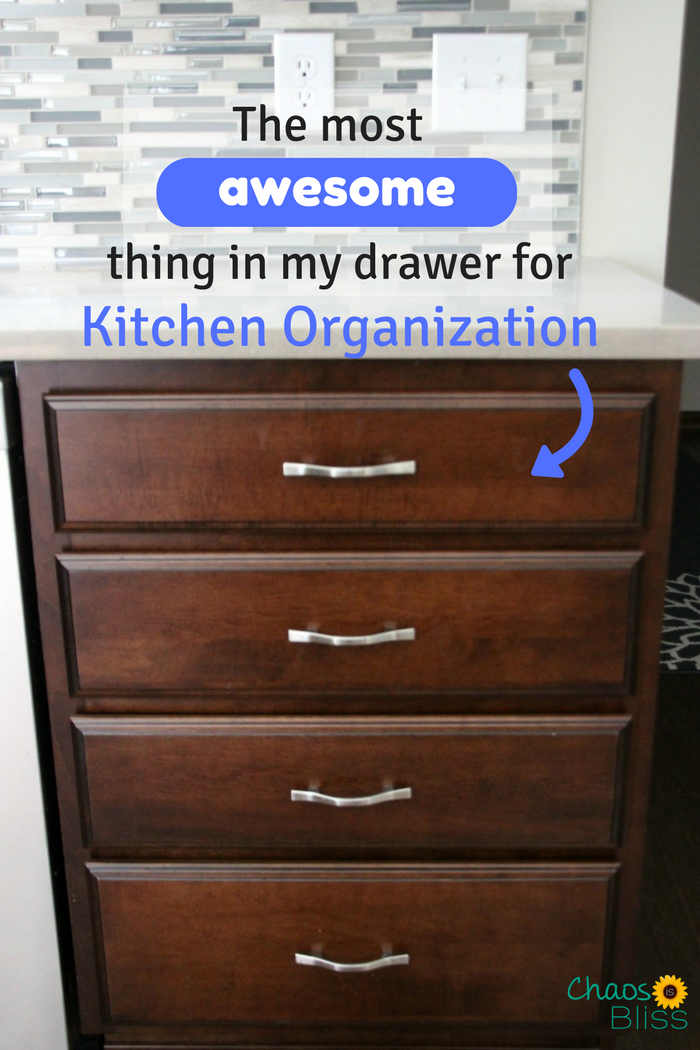 Our everyday silverware has been in the same hunter green plastic silverware tray circa ~1994. While nobody but us sees the inside of our silverware drawer, I wanted a pretty new silverware tray to match our pretty new kitchen.
I looked at various types of silverware trays, and settled on bamboo, because it's a sustainable material, it's very smooth, and … well, pretty!
After checking some reviews, I ended up with this bamboo drawer organizer that was highly rated – and it fit my budget, which some others did not.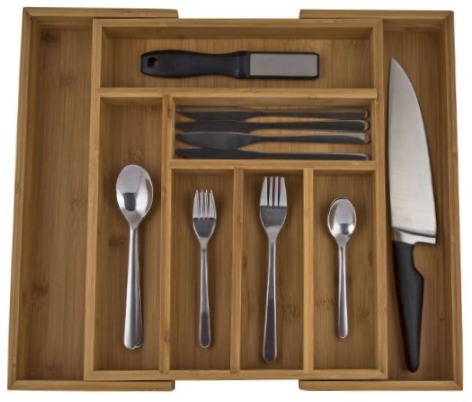 What I also like about this bamboo silverware tray is that it's expandable. It goes from 17 1/2″ high x 13″ wide and 6 compartments, to 22″ wide and another two compartments (shown above).
Because I was so excited to get this bamboo kitchen drawer organizer, I made my first (totally amateur as you'll see) unboxing video to show it off to you!
So if you're tired of your 1994 hunter green silverware tray, take a look at the
sustainable bamboo trays
for an affordable update to your kitchen organization!
You may also like to check out: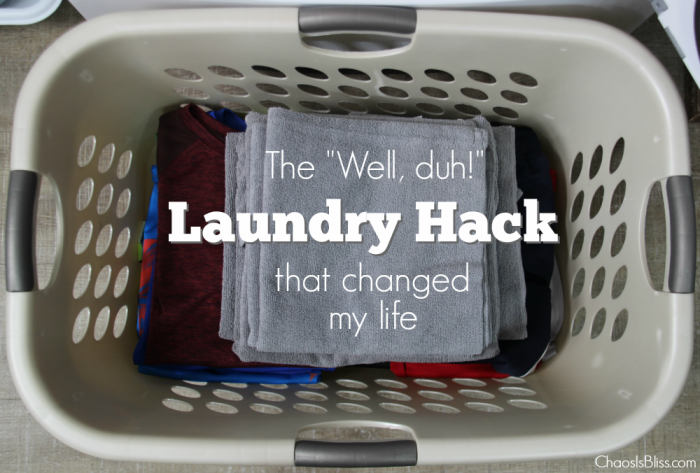 (Visited 950 times, 4 visits today)