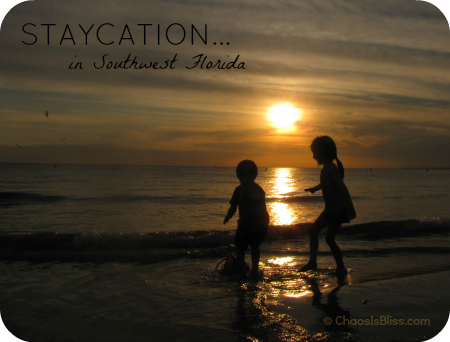 The sun, the sand, flip flops, margaritas … these are a few of my favorite things! When I'm not chillin' in Indy, my favorite vacation destination is Ft. Myers, Florida, where my parents live at least six months of the year. We just visited again for Spring Break and had about as wild & crazy a time as you can get with 3 kids in tow.
Whether you live in the Sunshine State and are looking for a "Staycation", or if you're planning a trip to the Southwest Florida area, there's no sense breaking the bank for a family vacation when there are so many free and discounted places to see and things to do!
Beaches & Parks
I can't possibly write a post about "free", "fun" and "Florida" without highlighting some of our favorite beaches! Since this Staycation post isn't intended to be a complete tourism guide to the area, I would suggest you check out FtMyersSanibel.com for "best bets" for beaches.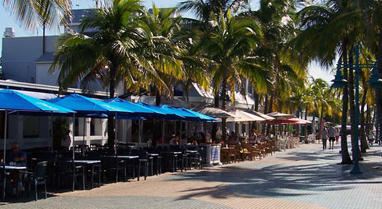 Ft. Myers Beach – This is our favorite spot, with or without kids. It's buzzing with people, street performers, shops, ice cream and snacks, bars and restaurants – perfect for people watching and lots to take in. When you come across the bridge, the road makes a "T". We always head right at the T, there is a public beach parking lot if you can find a spot, or we always have luck with street parking among the restaurants and shops. There is a nice playground adjacent to the beach! Free beach access, $2 per hour parking.
Bowditch Beach – This is where you want to go for rest and relaxation in a pristine, serene environment. It's located at the north end of Ft. Myers Beach and has a boardwalk, trails and picnic area. Free beach access, $2 per hour parking.
If soaking in the sun from a beach isn't in your Staycation plans, head to one of Southwest Florida's parks or nature preserves, and witness amazing wildlife, birds and plants.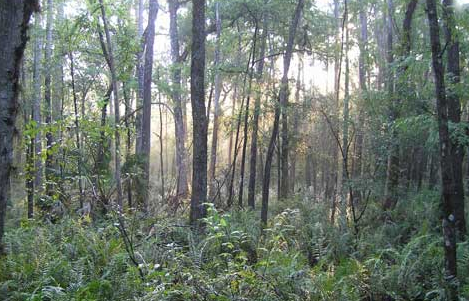 Six Mile Cypress Slough Preserve – This 2,500-acre wetland is home to a diverse collection of plants and animals, some considered endangered. Take a guided walk or enjoy birding, as the Slough (pronounced "slew") is a rest stop for migrating birds. Admission to the park is free. Parking is $1 per hour, $5 max.
Lake's Park – I think we've spent time at Lake's Park nearly every time we've visited my parents since they moved to Ft. Myers. It's clean, has a great playground, miniature train ride, and you might even catch a glimpse of a gator!
Go / See / Do
Shell Factory – If you don't find the perfect shell au naturel, your friends back home won't suspect a thing if you buy some gorgeous, hard-to-find shells, coral, fossils and more at Shell Factory. After browsing the store, be sure to visit the Shell Factory Nature Park and witness 350 animals in their natural habitats. And as if that's not enough, there is even a Fun Park with bumper boats and miniature golf. Print a coupon for a free margarita (what?!), free child's admission to the Nature Park with paid adult admission, and more.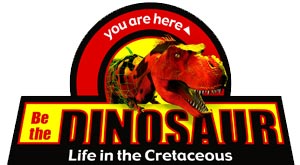 Imaginarium Science Center – While the hubs and I took a jaunt to Key West, my parents took our kids to the Imaginarium where they had their hands on nearly 60 kid-friendly science experiments – including facing a simulated tropical storm wind! Admission is $12 for ages 13-54, 55 and over $10, 3-12 $8, under 3 free. Family nights are Fridays from 5-8pm. Watch for flash sale sites to offer discounts on memberships or admission.
Bass Pro Shop – I know, right? "What?! I don't fish!" That's what I said when my parents suggested we take the kids to see Santa there a couple of years ago. For those that have never been to a Bass Pro Shop, you're in for a treat. There are a ton of free events all year long (yes, including Santa – and while you're waiting for Santa you just might see some 'fun' coloring pages of young children with hunting rifles. I'm not even joking.).
I haven't even delved into restaurants – our Florida favorites are  Doc Ford's for cold beers & great food by the water, Cheeburger Cheeburger on Sanibel (where my oldest daughter saw a James Dean poster and will. not. stop. talking about him), and Sweet Tomato for an awesome lunch buffet where even my picky eaters can find something to eat. Sweet Tomato has awesome coupons for their email club members.
Hopefully this gives you a starting point of some fun, frugal things to work into your Southwest Florida plans, whether you're traveling or "staycationing"!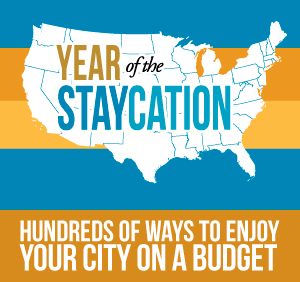 Read more about ways you can be "cent"sible and save when shopping online or out & about!
And if you're new to Chaos Is Bliss, you might enjoy getting all the best deals in an email update, on Facebook or Twitter!
(Visited 2,172 times, 24 visits today)