This post was sponsored by LifeLock, but all opinions and words are 100% my own. For more on that, see my disclosure policy.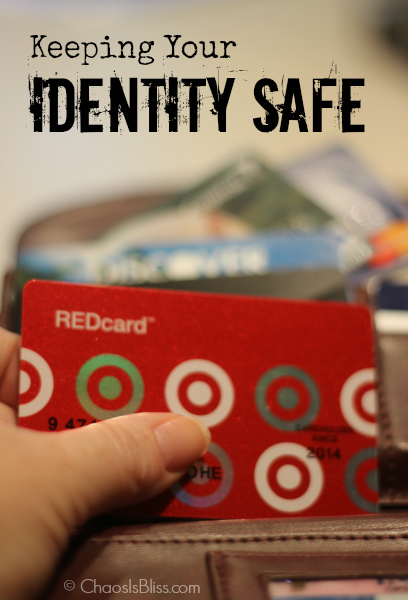 We are fortunate not to have been a victim of stolen identity (yet), or even of the recent credit card breaches at Target and Home Depot.
My husband handles our finances, manages our credit cards and does his due diligence in preventative measures to ensure our identity safety.
But some things are just out of our control. And it's a scary thought that your personal and financial information can get into the wrong hands.
Here are a few tips I've learned that can help minimize that chances that your identity is stolen.
Keeping Your Identity Safe
1. Think before you click. Be cautious of emails requesting personal or financial information, and if you're unsure when an email says "Click here", start a new window in your browser and type in the address instead of clicking through the link provided. (If you use Gmail, you may want to read this).
2. Do you know where your credit card is?  I drive my husband bonkers when I tell him every few months that I've misplaced my credit card. Thankfully, I've found it a few days later, tucked amidst a myriad of rewards cards, or in the pocket of my jeans I wore the day before. It sounds simple, but make the habit of always placing your credit card back into your wallet after each transaction. Take the extra few seconds, so you're not rummaging through the trash when you've misplaced it.
3. Monitor your transactions. Keep an eye on the activity on your credit and debit card accounts, looking for any charges that don't seem to be yours. Report anything that looks suspicious.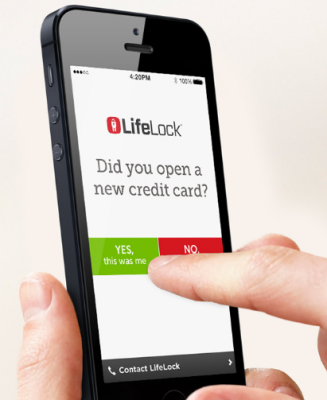 4. Set up credit monitoring. When you set up an identity protection service such as LifeLock to keep your identity safe, you're adding that extra layer of protection and resources way beyond what one family can do on their own.
LifeLock has 5 Points of Protection:

Monitoring. As soon as you're enrolled in LifeLock, they start looking for threats against your identity. Log in to your secure member portal to review alerts.
Scanning. LifeLock searches for potential misuse of your Social Security number, name, address or date of birth in applications for credit and services.
Restoring. As soon as a threat to your personal or financial information is identified, LifeLock will notify you.
Guaranteeing. LifeLock will spend up to $1 million to hire experts, lawyers, investigators, consultants and whoever else it takes to help your recovery if you become a victim of identity theft while a LifeLock member.
Tracking. LifeLock monitors all three major credit bureaus daily and will notify you of any changes in your credit report.
LifeLock has three plans with different levels of protection, starting at $9.99/month, but you can save 10% with coupon code BREACHWATCH for a limited time.
Learn more about LifeLock.
You might also want to check out more of my articles on family life:
(Visited 647 times, 1 visits today)