This shop has been compensated by Collective Bias, Inc. and its advertiser. All opinions are mine alone. #RememberBeyond #CollectiveBias
Keep Dogs Healthy During Summer
Meet Molly.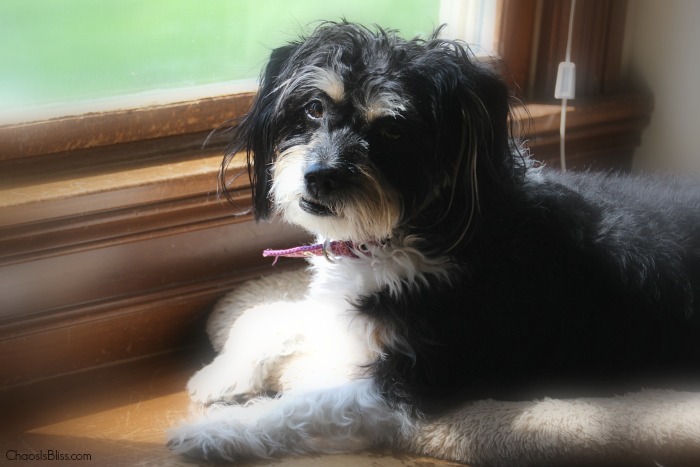 Molly is a 4 year old mix of Bichon Frise, Wirehaired Dachshund and Shih Tzu (we learned this from a cheek swab – it was fascinating!).
We adopted Molly from the Humane Society for Hamilton County, where I volunteer on a fundraising committee and have also volunteered in the shelter. She's a bundle of spirit, loves to nap, bark at squirrels, chase toys, bark at dogs walking by, chew shoes, and bark at leaves blowing in the wind.
No matter how much she barks (and she really dislikes her punishment of a squirt of water), she's part of the family, and just like getting regular doctor checkups for the 2-legged family members, Molly's health is important, too.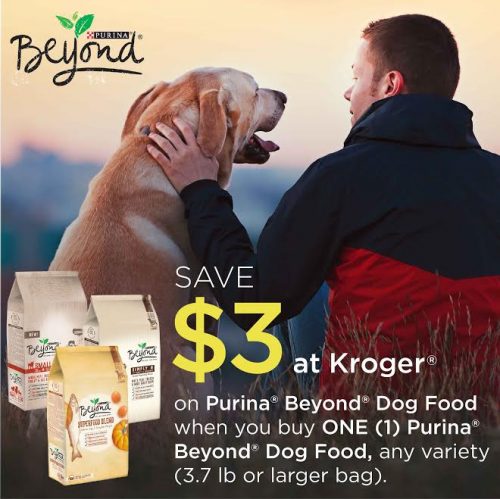 Outdoor Living with Dogs
We spend a lot of time on our deck and in the backyard during the spring and summer. As Molly is a runner, and since we don't have a fenced-in backyard, we keep her safe with either a ground stake and long lead, or when we eat dinner "al fresco" we put a baby gate across the steps down to the yard (hey, whatever works!).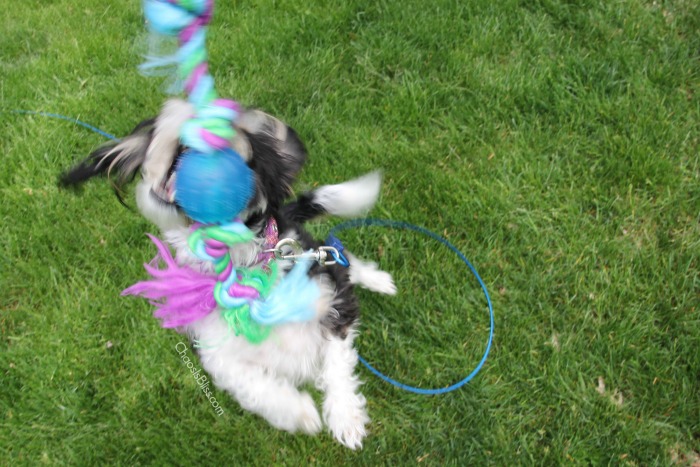 This allows her to still be a part of family fun time when we're outdoors, and she still acts as our vacuum when the kids drop crumbs from the table.
But summer fun can unfortunately also be hazardous to dogs, so we keep a few things in mind to keep dogs healthy during summer months.
9 Tips to Keep Dogs Healthy During Summer
These tips are not meant to be medical advice for your dog, merely ways we have kept our Molly healthy and active. Be sure to ask your veterinarian for advice specific to your dog.
Have fresh water available at all times.
Feed your dog a high quality dog food without fillers like corn or soy. You don't even need to drive to a pet store – you can pick up Purina Beyond dry dog food at Kroger.
Do you live in a neighborhood where there are a lot of dog walkers? We put out a stainless steel bowl of water with a few ice cubes in the late afternoon some days, to allow doggies to have a drink mid-walk.
Avoid leaving your dog in a hot car, even for a second.
Make sure treats given are healthy treats, and keep it to just a few per day – those calories add up, and they may eat less of their healthy dog food.
Toss an ice cube to your pup for a zero-calorie treat, hydration and a little fun chasing it around.
Keep it cool. Dogs can get overheated, so give them plenty of time in the shade, in air conditioning indoors, and protect paws if they will be on hot pavement.
If your dog likes to hang out of the window during a car ride, consider "doggles" – goggles for dogs, to protect their eyes from debris in the air.
Exercise! Get out with your dog for fast walking, roller blading or a run. Be sure to bring water – for both of you!
Feeding the Best for Your Dog
What are the key ingredients you look for in your dog food, or perhaps that you don't want to see included?
As you can see from the Purina Beyond Small Dog variety that I bought for Molly (pictured below), it lists chicken as the #1 ingredient. It's also important to me that it's crafted in their own U.S. factories. These are just a couple of the reasons why I was willing to try a new brand of dry dog food for our beloved.
More reasons to believe in Purina Beyond include:
Real meat, poultry or fish is the #1 ingredient
No corn, wheat or soy
No poultry by-product meal
No added artificial colors, flavors or preservatives
Safety: Safely sourced ingredients. Every bag. Every time.
Proof: Our natural nutrition is backed by pet nutritionists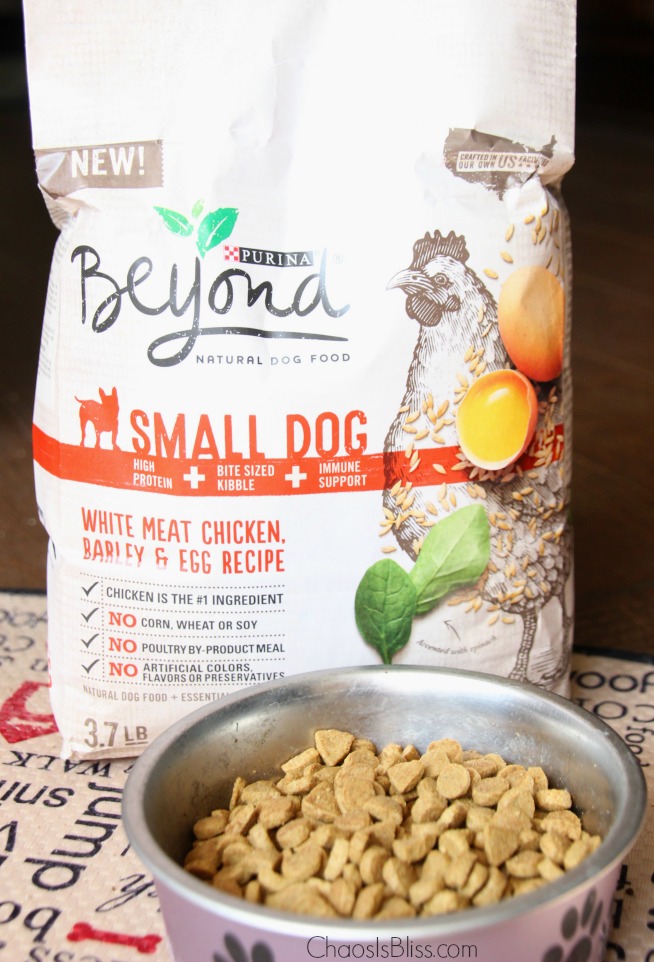 I love that even though Purina Beyond dry dog food is a premium healthy dog food, I don't have to drive to a specialty pet store to purchase it. Who has time for that?!
My Kroger right down the street carries it, which is super convenient! You can find it in Kroger, Fred Meyer and Ralphs.
Be sure to print this Purina Beyond dry dog food coupon to save $3.00 on your purchase at Kroger (offer ends 6/29/17)!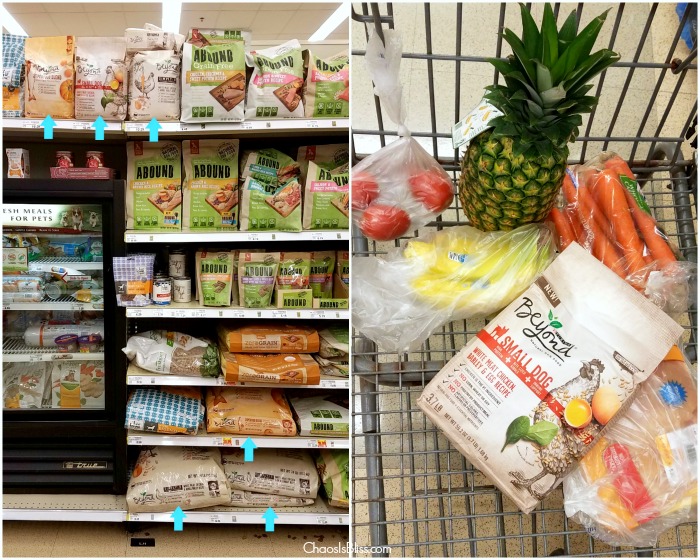 What ways can you think of to keep dogs healthy during summer?
Also be sure to check out: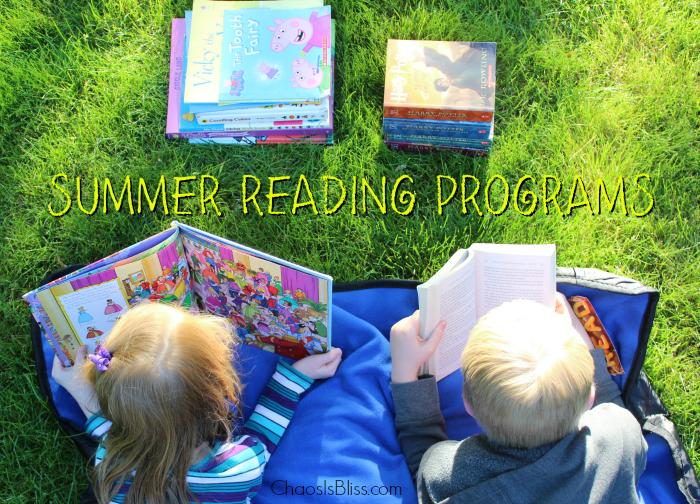 (Visited 718 times, 4 visits today)