This is a sponsored post written by me on behalf of Cricut. All opinions are 100% mine.
Life this summer has been less than easy for many, but if you have school-age kids I've got two easy Cricut back to school personalization ideas sure to bring a smile to your child's face!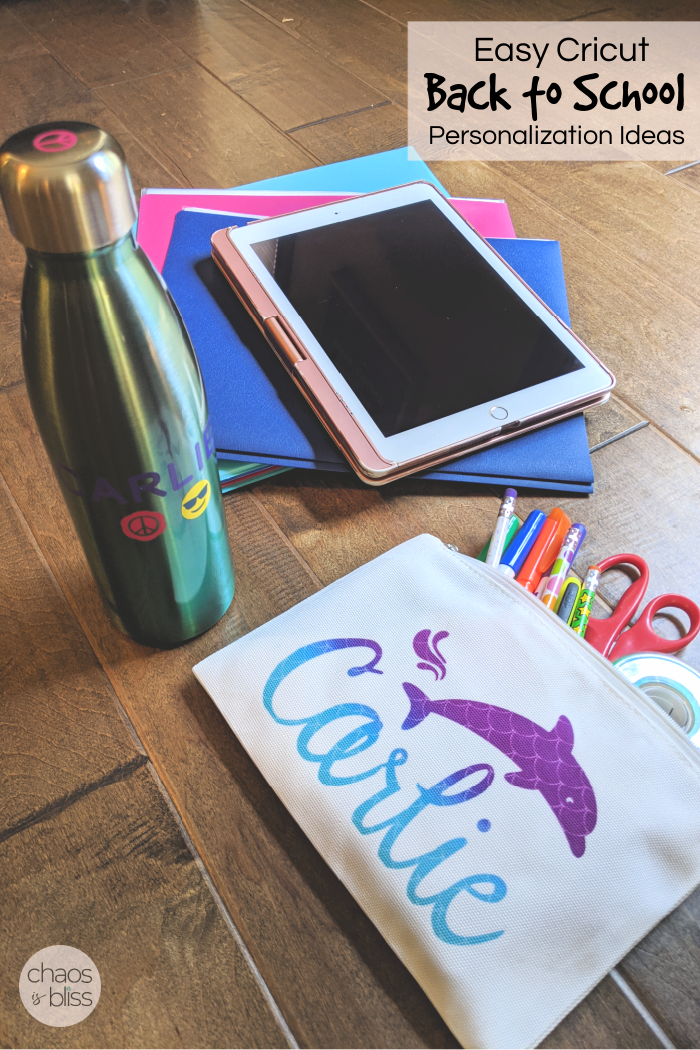 My kids started with virtual school this year. It remains to be seen if and when they may be able to return in-person, and what that will look like. So while I didn't refresh my article on ways to spend less on school supplies this year (um, let's see: "school at home due to global pandemic" pretty much takes care of it), I still wanted to gift a little something fun & fresh for my youngest daughter especially.
Personalized Cricut Back to School Ideas
I turned to my trusty Cricut for two back-to-school items: a personalized water bottle and a personalized pencil pouch (which is actually one of the 2-pack Cricut Cosmetic Bag Blanks) using Infusible Ink. As I'm still a beginner with Cricut, I asked Carlie what she wanted on her water bottle and she simply said a peace sign and sunglasses emoji. Done and done, thanks to the hundreds of images available in Design Space!
I even used the reverse of the peace sign to pop on to the cap: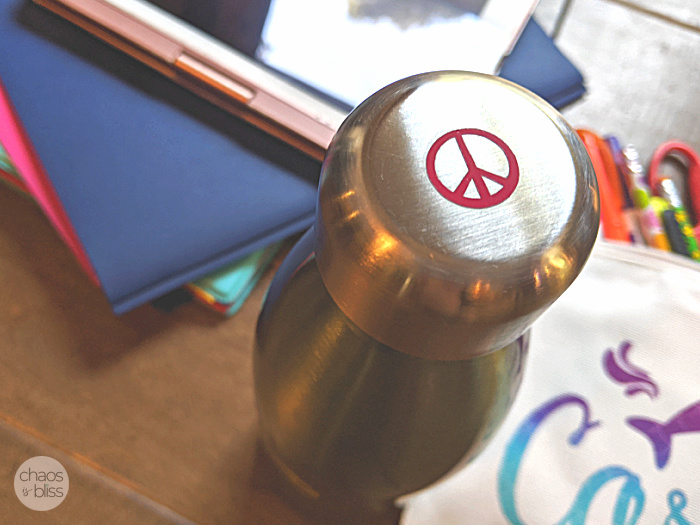 When you have a Cricut machine (mine is the Explore Air 2), there are soooo many beautiful, wonderful things you can create yourself. Adding that personal flair just makes t-shirts, tote bags, wooden signs, ornaments etc. all the more you-nique!
Cricut Infusible Ink
I got a smidge fancier using Infusible Ink for her pencil pouch, and she LOVES it!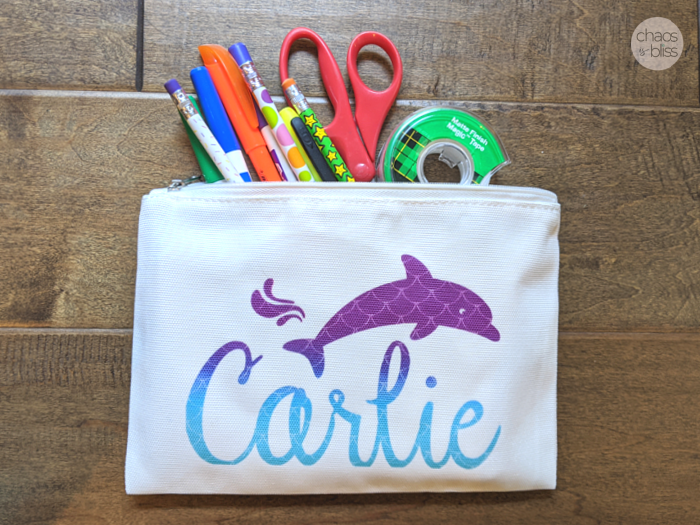 To make a similar design:
Type out your kiddo's name
Find just the right graphic image from "Images" in the left sidebar of Design Space
Drag and size the image to where you'd like it around your child's name
"Attach" both the name and graphic so they stay together
Load Infusible Ink into your Cricut and cut!
The colors and patterns available in Infusible Ink are so vibrant! Here are the five different patterns/colors I have on hand to give you an idea: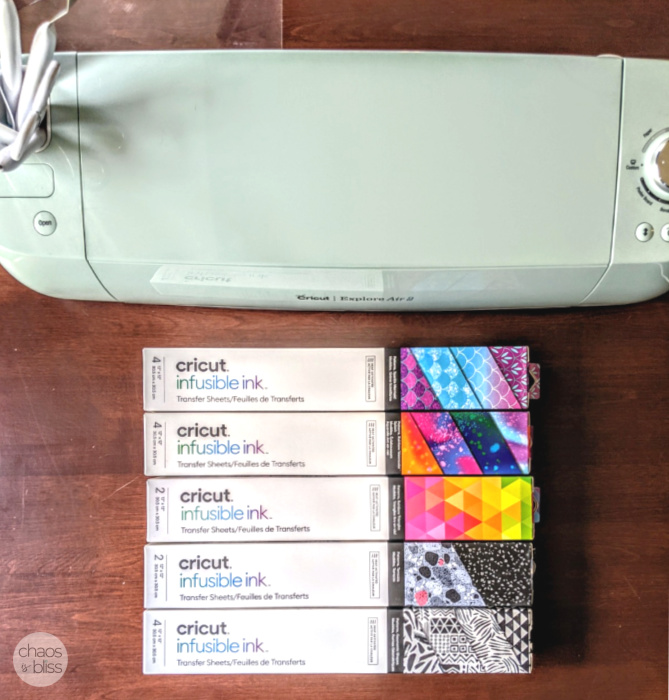 Cricut Infusible Ink blends together seamlessly with the substrate – one and the same, with no risk of peeling off. It's infused! My first project trying Infusible Ink were personalized coasters as a teacher gift.
What back-to-school Cricut project will you create?
If I can create with Cricut, anyone can! There is enormous versatility of projects you can explore through Design Space. In fact, take a look at these ideas for back-to-school!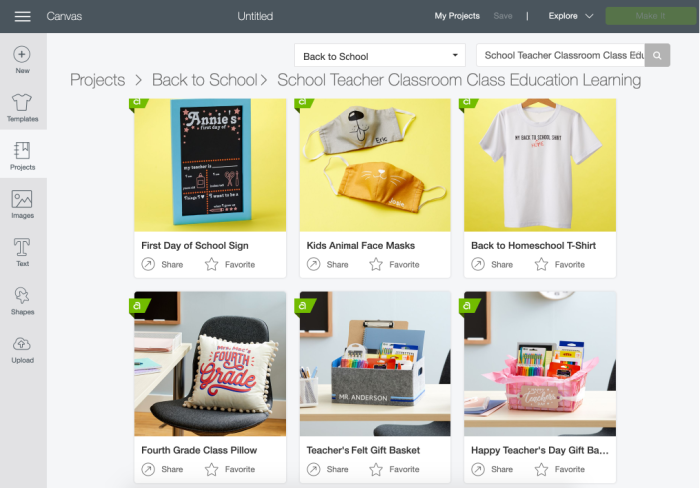 I hope you find inspiration with these Cricut back to school personalization ideas, and know that even if you're a beginner with Cricut like i still consider myself, you don't have to be perfect. Start with a simple personalized water bottle with your kiddo's name and a little design, and expand from there!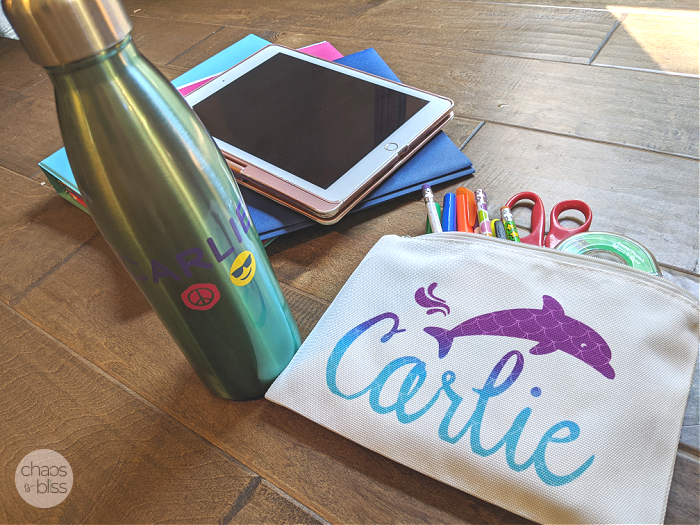 You may also like this "Be Kind" t-shirt I made using my Cricut, it can easily be sized down for child size!
(Visited 1,077 times, 16 visits today)