This post sharing tips for creating an outdoor living space for less was sponsored by Big Lots! through the ShopShare network. All words and opinions are 100% my own. See my disclosure policy.
Anytime between spring and late fall, you'll find me in my backyard. It's my little retreat, with mature trees, birds chirping, sometimes the sound of a lawn mower, and watching squirrels chase one another. Lots of squirrels.
When we moved here there were 5 planters attached around our deck railing, and every year I enjoy planting fresh new flowers. Needing around 15 small plants each spring is a bit of a splurge, but I've found it brings me such joy to watch the plants take shape and flowers blossom.
I have a few flower beds that could use some TLC, but we really don't have a lavish budget to spend on our outdoor living space.
So I pinch pennies where I can, and add a few touches every year that will grow with my garden, whether in the literal or figurative sense.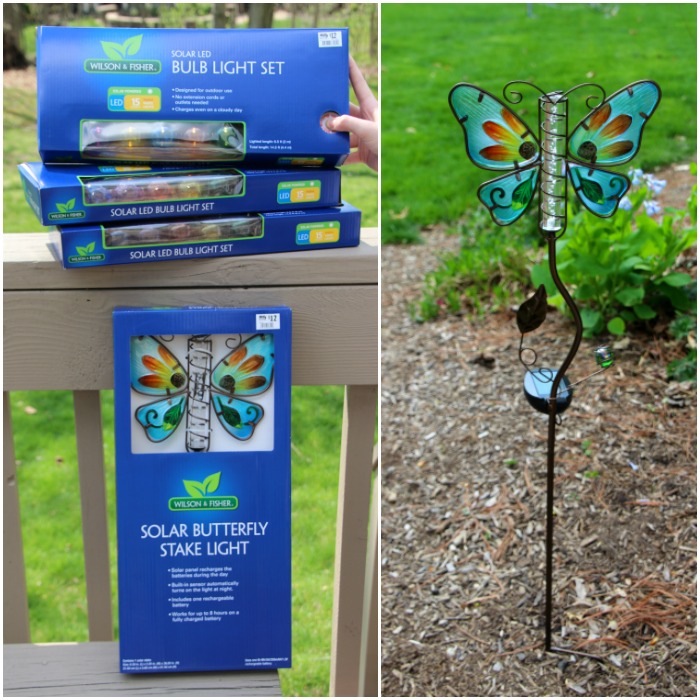 Create an Outdoor Living Space for Less
Here are a few helpful tips I've used through the years, that might also help you to create your outdoor living space for less:
Add beauty with container gardens, flanking an entry point for your patio or deck. You can find some that are already planted, or create your own. Use a taller plant or grass in the center, and surround with smaller plants that trail.
Create an herb garden starting from inexpensive seed packets indoors, then move the seedlings to your patio in small containers, or plant in an herb garden.
Shop stores you may not have thought of before. I shopped Big Lots for the first time in a couple of years, and was surprised at their selection of outdoor living decor, patio furniture, gazebos and more. That's where I picked up these fun, colorful plates and tumblers for our patio table!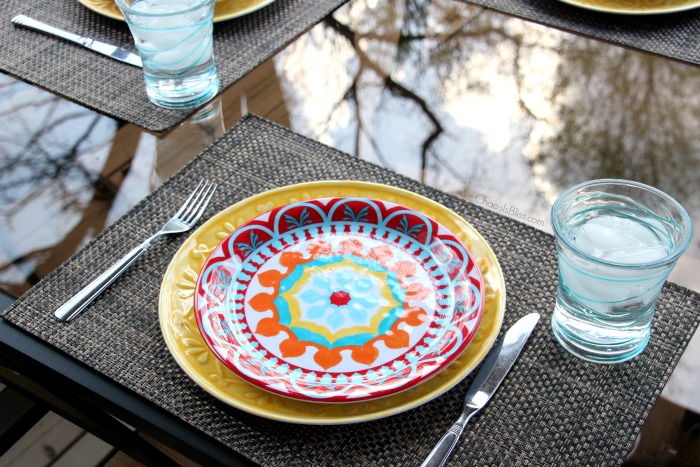 Repurpose old flower pots into something new. Check Pinterest for ideas on how to turn a mundane flower pot into something totally new, using scraps of fabric and leftover spray paint!
Use the power of the sun, not batteries or electricity, for your outdoor lighting. I found so many solar path lights, solar string lights  and even a solar butterfly for my garden at Big Lots.
Mix in something new with something old. Add an inexpensive outdoor living side table in with your existing patio furniture. I found some for as little as $14 at Big Lots (search "outdoor side table" here).
Add a colorful rug! If your outdoor living space budget allows, adding an indoor/outdoor rug under your table can add a touch of color and is another way to bring the comfort of indoors to the outside.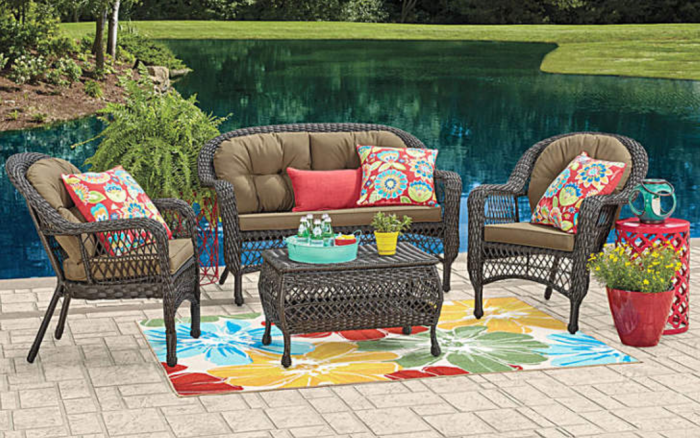 Transform your backyard into the perfect garden-inspired retreat with these budget tips for creating an outdoor living space for less. It's so fun to check out unexpected places to find just the right accessories for your patio or deck – like Big Lots – who knew?!
About Big Lots: Find surprises in every aisle, every day at Big Lots. Choose from a wide range of high quality, brand name items for your home including furniture and mattresses, seasonal and patio, home decor, grocery and consumables.
Check out BigLots.com for their latest and greatest sale, and get everything shipped right to your front door.
Also be sure to check out: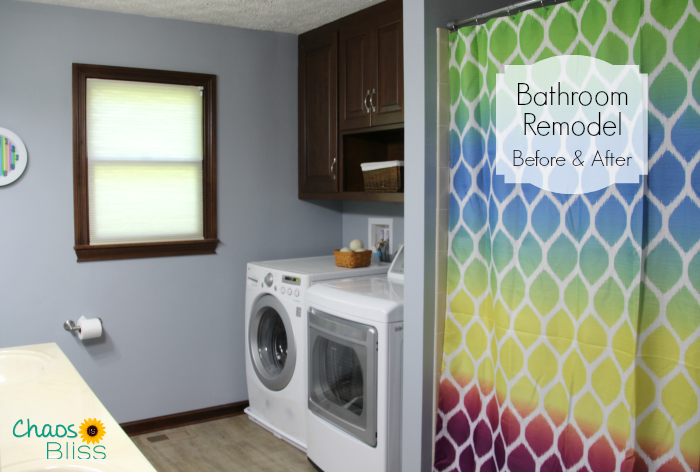 (Visited 957 times, 1 visits today)