The Amazon Treasure Truck launched in February of 2016, but I'm just now hearing about it and I wanted to pass it along to you ASAP!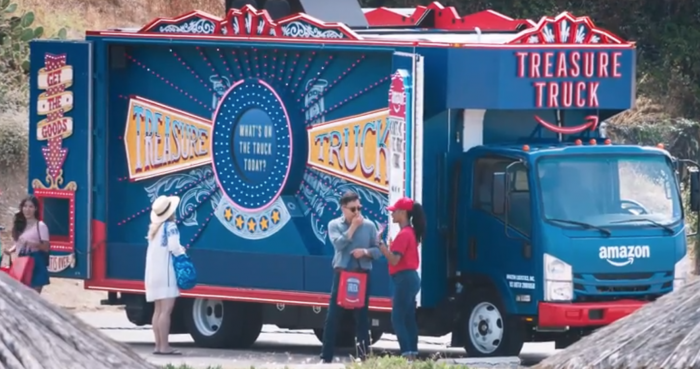 Amazon Treasure Truck
The Amazon Treasure Truck is a mobile pop-up shop brought to you straight from Amazon. But don't expect to browse hundreds of items when it rolls into your town … actually it will likely have just one thing. But a lot of them!
Here's my understanding of how the Amazon Treasure Truck works (you can also listen to my segment from B105.7 where I tell Sean all about it):
Sign up for text alerts here.
You'll get a text alert when the truck will be in your area, and what item it will have.
Be sure you have the Amazon shopping app loaded to your phone.
If you want the item that'll be on the truck, purchase it through the app.
Select a pick-up time, then show up!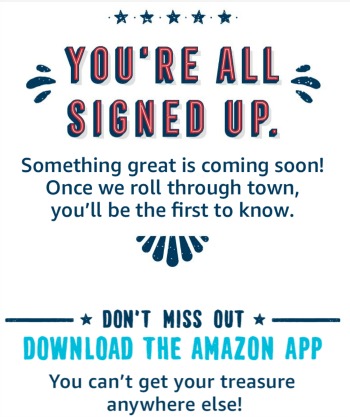 These are in-demand, must-have items that Amazon hand-picks — it could be outdoor gear, a hot toy item, even food! Here are a few items that have made it onto the Treasure Truck:
Fingerlings

 – 

This is how I learned about the Treasure Truck, from a Facebook conversation about where to find this hot toy (which happens to be on my daughter's wish list). Fingerlings were available on "Cyber Monkey". Treasure Truck price $14.99 which is consistent with retail stores; although the supply-and-demand fluctuation on Amazon has them well over $50 as of this writing.
Super Nintendo Classic Edition, Treasure Truck price $79.99.
Amazon Treasure Trucks will make 3-5 stops around a city and hang out for only a couple of hours. Here are the cities currently served: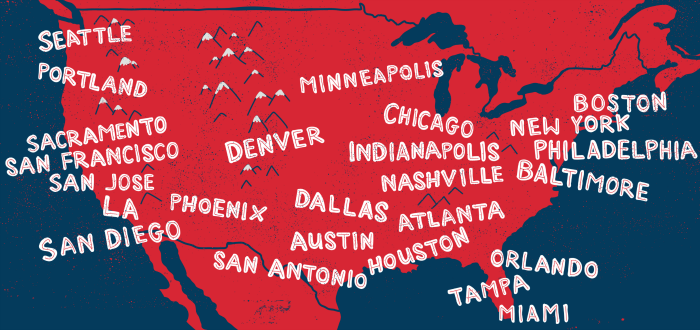 My friend Nicole who was able to score a Fingerling toy on Monday of this week from the Treasure Truck says,
"The entire process was seamless and fun! The nice thing was, I had all 4 of my kids in the van, one the gift was for, and I didn't have to get them out AND the bag was discreet enough that she didn't know it was a toy for her in the bag. They gave out free samples of Airheads gum so I told the kids that's what I got!"
Sign up to be notified when the Amazon Treasure Truck will hit your town.
Also be sure to check my top reasons why Amazon Prime benefis worth it.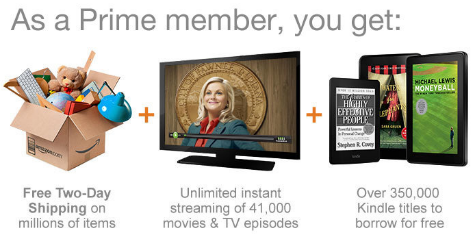 (Visited 278 times, 6 visits today)