The Amazon Treasure Truck could be rolling your way soon! Find out all about the Amazon Treasure Truck and how you can save on Amazon purchases with their pop-up sales!

COVID-19 Treasure Truck update!
Hot off the press as of August 6, 2020:
The last few months have been quite a roller coaster, and we appreciate your patience while we paused operations due to COVID-19. Our team has been working behind the scenes to create new ways for you to enjoy Treasure Truck, while we continue to prioritize the health and safety of our customers, employees, and community.
We're excited to announce that Treasure Truck offers will resume shortly. Until it's safe for us to meet up in person again, every item you purchase from Treasure Truck will be delivered directly to your door.
Our in-person events will remain paused for the time being, but our Trucks are still rolling through cities from coast to coast assisting with Amazon's COVID-19 response.
Treasure Truck offers with home delivery will be coming soon (as well as a few fun surprises!), so watch your phone for text alerts. In the meantime, thanks for being a Treasure Truck subscriber.
Click here to learn more.
-The Treasure Truck Team
Amazon Treasure Truck
I first told my readers about the Amazon Treasure Truck three years ago. Then sadly, it went away in the Indianapolis market!
Then I updated this post in September 2019 saying, guess what … it's back! They even included a $10 promo offer to celebrate!

The Amazon Treasure Truck is a mobile pop-up shop brought to you straight from Amazon. But don't expect to browse hundreds of items when it rolls into your town … actually it will likely have just one thing. But a lot of them!
Here's how the Amazon Treasure Truck works (you can also listen to my segment from B105.7 where I told Sean all about it):
Sign up for text alerts here.
You'll get a text alert when the truck will be in your area, and what item(s) it will have.
Be sure you have the Amazon shopping app loaded to your phone.
If you want the item that'll be on the truck, purchase it through the app IMMEDIATELY – items sell out fast!
Select a pick-up time, then show up!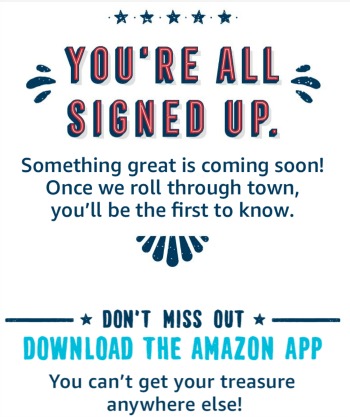 These are in-demand, must-have items that Amazon hand-picks — it could be outdoor gear, a hot toy item, even food (I bought frozen filet mignon from the Treasure Truck)! Here are a few items that have made it onto the Treasure Truck: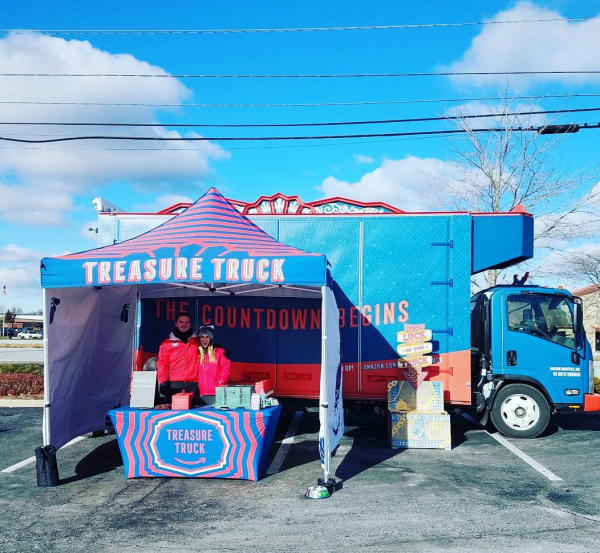 Amazon Treasure Trucks will make 3-5 stops around a city and hang out for only a couple of hours. Here are the cities currently served (updated as of 9/4/19):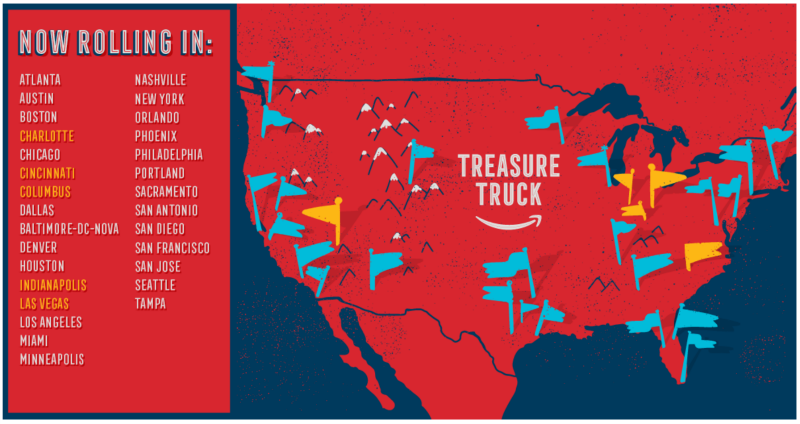 My friend Nicole who was able to score a Fingerling toy on Monday of this week from the Treasure Truck says,
"The entire process was seamless and fun! The nice thing was, I had all 4 of my kids in the van, one the gift was for, and I didn't have to get them out AND the bag was discreet enough that she didn't know it was a toy for her in the bag. They gave out free samples of Airheads gum so I told the kids that's what I got!"
Sign up to be notified when the Amazon Treasure Truck will hit your town.
This post was originally published November 29, 2017.
Also be sure to check my top reasons why Amazon Prime benefits are worth it.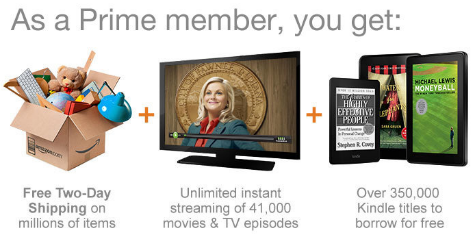 (Visited 1,575 times, 8 visits today)