This is a sponsored post written by me on behalf of belVita for IZEA. All opinions are 100% mine.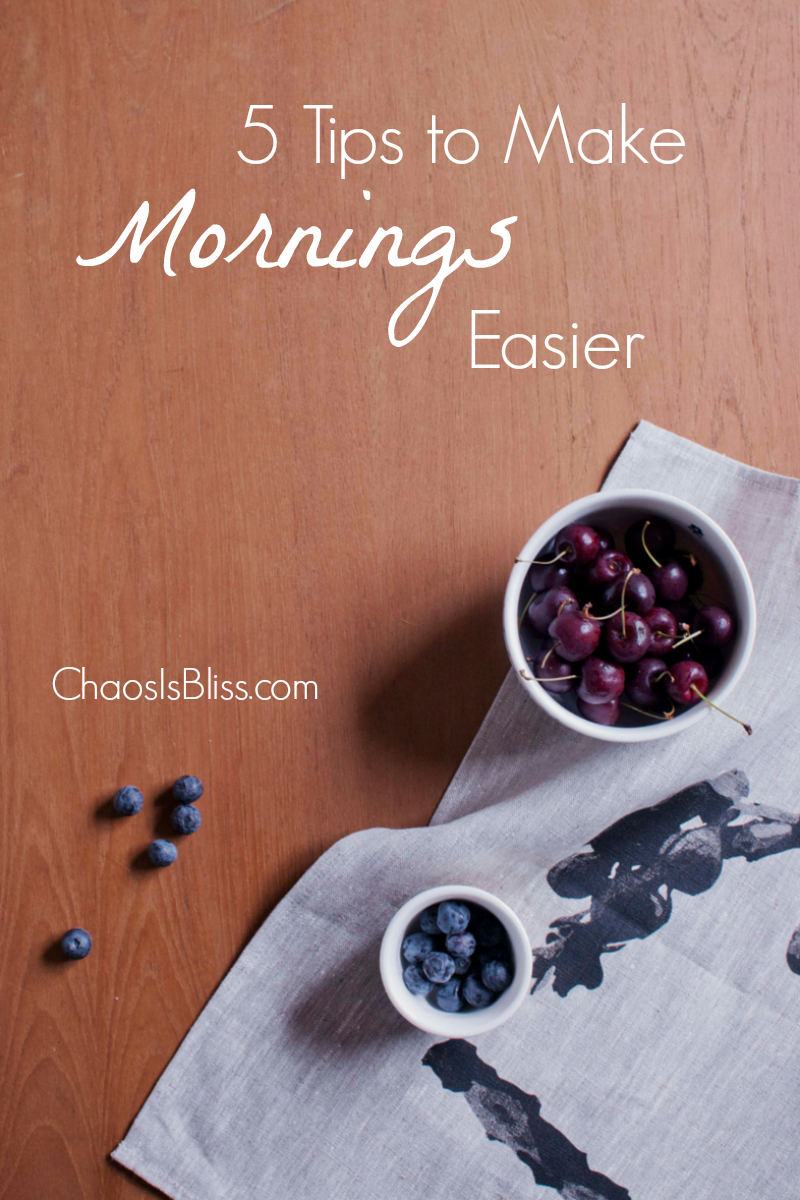 School mornings are rough, I tell ya. One kid gets up at the crack of dawn to catch the bus, scarfing down something quick for breakfast (she's a dawdler, that one). The other two sleep in a bit and generally because of that, eat a better breakfast. And by "better" I mean more, not necessarily healthier.
So I've been pondering how to make our mornings easier, and at the same time make sure my family gets the nutrition we need – especially when we don't always have time to cook breakfast so early on school mornings. And I think I've come up with some helpful tips!
5 Tips to Make Weekday Mornings Easier
Lay out clothes the night before. This goes for not just school-aged kids, but adults too! What if that top you might wear is wrinkled, you certainly don't need to pull out the ironing board and quarter 'til oh-man-I'm-late.
Do you drive your kids to school or daycare? Put your car keys by your purse or wallet, or if you have one of those fancy-Nancy key hooks, hook 'em so you don't waste time in the morning searching for those dang car keys.
Double-check that homework & permission slips are a) complete, and b) in their backpack. If you're in the middle of Jimmy Fallon's monologue when you see Susie didn't complete her homework, looks like Susie will be having a "working breakfast", shall we say.
Discover tips & hacks for your morning routine like this one I wrote about a morning beauty routine timesaver. Every second counts, people!
Stock the pantry with healthy breakfast alternatives, so if you do have to iron that top, you can at least perform a grab-n-go out the door and feel somewhat like you're giving your body what it needs.
A perfect example for a healthy breakfast alternative is belVita Breakfast Biscuits, and now that I've tried their Blueberry flavor I'm going to pop back to Meijer and get more flavors, because you guys? They are SO good – and while they're being good to your taste buds, they're also being good to your body, too.
In fact, belVita Breakfast Biscuits provide 4 hours of nutritious, steady energy in quality, energy-packed carbohydrates. They'e a great source of whole grain and are part of a complete breakfast that includes fruit and low-fat dairy. I even popped in to Meijer's sampling event recently to try more flavors!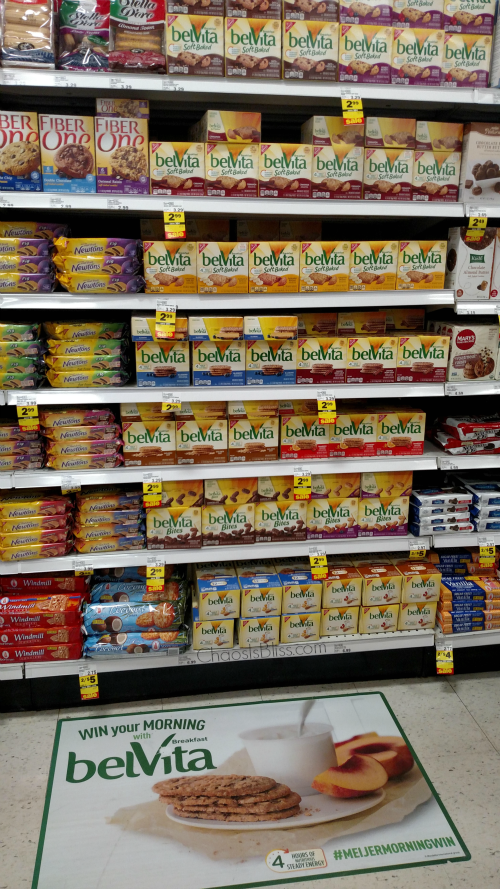 I'm at Meijer at least twice a week. Once for my main haul for the week, and I pop back in a few days later for more milk, produce and meat. When you look for belVita at Meijer, here's a tip: belVita is not with the breakfast items or granola bars. Turns out belVita products are located in the Cracker/Cookie aisle. "But they're breakfast biscuits," you say. I know, but finding them in the cookie & cracker aisle just means it's A-OK to also have them for lunch, or a snack, or while you're watching Fallon.
We all need a WIN in our mornings, right? So when my oldest daughter is running late and doesn't have a great breakfast, or when my other two need a snack for school, or when I need a mid-afternoon snack, we can grab a package of belVita Breakfast Biscuits and know we made a great, wholesome choice. WIN.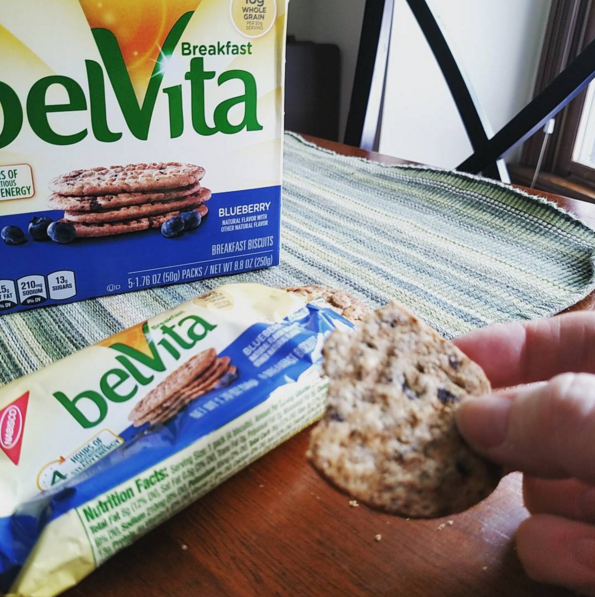 If you have a helpful tip on your morning routine, definitely share with us in a comment.
More about belVita at Meijer:
Check here for locations near you.
Crunchy varieties include Blueberry (my fave!), Golden Oat, Cranberry Orange, Cinnamon Brown Sugar and Chocolate.
Soft baked varieties include Mixed Berry, Oats & Chocolate, Banana Bread and Cinnamon.
Bites varieties include Mixed Berry and Chocolate.
Learn more here: belVita Morning Win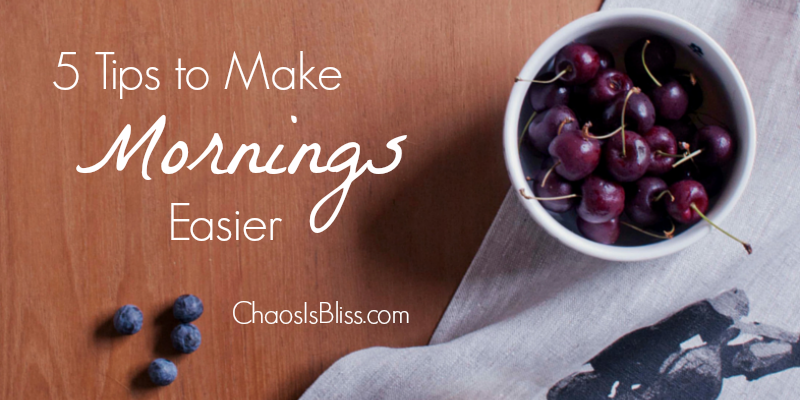 You might also enjoy these, speaking of mornings:
(Visited 1,185 times, 2 visits today)