I actually started writing this with a working title, "What you could be doing in the bedroom instead of watching TV".
But then I thought that would attract readers looking for a way different topic, so I opted to call a spade a spade and share why my family streams.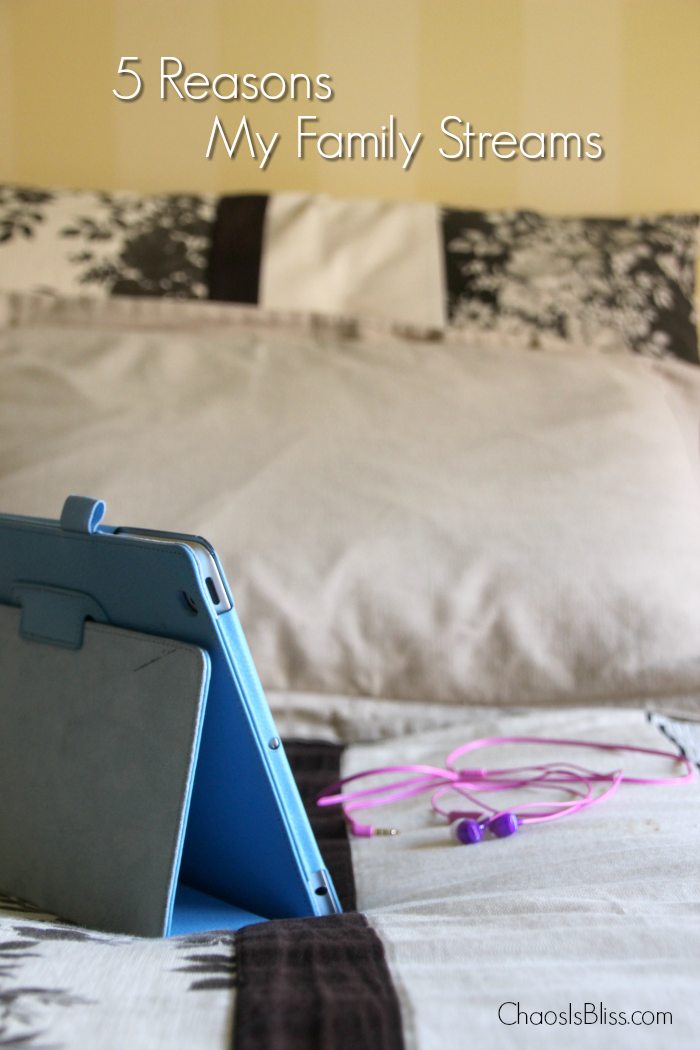 What is Streaming?
Let me first break down what IS streaming, because the term is thrown around a lot and while most of my readers are fairly tech savvy, I don't make the assumption that everyone is.
Streaming is a method of transmitting or receiving data (especially video and audio material) over a computer network as a steady, continuous flow, allowing playback to proceed while subsequent data is being received.
With the XFINITY Stream app (available on iTunes, Google Play and Amazon), you can watch top networks and live sports on-the-go, plus thousands of XFINITY On Demand movies and shows, and your DVR library anytime, anywhere.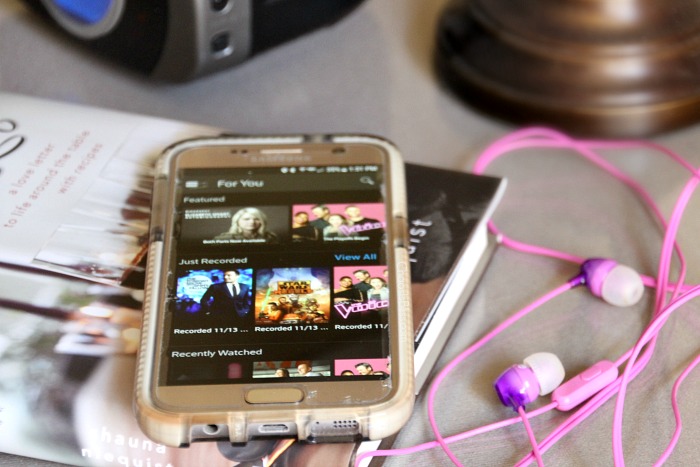 You can stream shows and movies the minute after they're done recording, plus with the tap of a finger you can fast forward and rewind your DVR recordings, even when you're offline.
Also, if you have movies & shows you've purchased, you can download them on your tablet or smartphone and watch anywhere.
5 Reasons My Family Streams
Problem: We have 5 people in our house and everyone wants to watch a show, but we don't own 5 TVs! Solution: Stream to a tablet, computer or smartphone.
Maybe we're going on a trip in our favorite rocket ship. Or car. And we're not cool enough to have a car with built-in WiFi. Or at least that's what our kids say. With the XFINITY Stream app, we're golden.
Sometimes I just. need. to. get. out. of. the. house. Maybe I want to lay in the hammock and watch The Devil Wears Prada. Or sit in a comfy chair in the library and catch up on Scandal. With headphones, of course.
"Experts" say you shouldn't have a TV in the bedroom. But whether you do or not, when your S.O. falls asleep you can stream Jimmy Fallon on your phone.
Let's say I have an appointment AND a sick kid. After blowing through 30 minutes of planned "educational learning activities" in 4 minutes, my child can stream Loud House. With headphones, of course. (And now I have fewer worries about kids and internet).
Since I first learned how easy it was to stream with the XFINITY Stream app, I have been streaming because of reason #4. My kids stream mostly because of reason #1, but only because we really haven't told them that reason #2 is possible. We're sneaky like that.
Streaming is Resourceful
Seriously, streaming is resourceful. One other way that I stream with the XFINITY Stream app is when I'm getting ready in the morning. We do have a TV in our bedroom, but it's not in an area that I can see it while I'm invested in my morning routine.
So I have taken to streaming live TV on my phone to watch the Today Show, and I really like it. It still blows my mind that XFINITY makes it possible for subscribers to watch live TV on your phone, tablet or computer.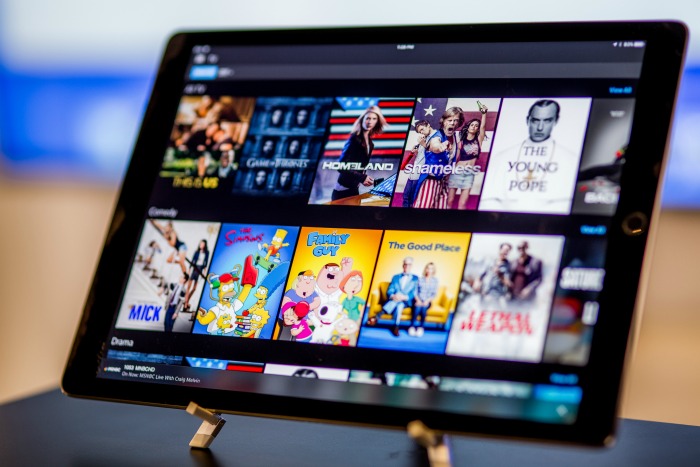 Want to make your own reasons? Learn more about the XFINITY Stream app here.
This post was sponsored by XFINITY, but all words and opinions are 100% my own. See my disclosure policy for more info.
(Visited 356 times, 2 visits today)