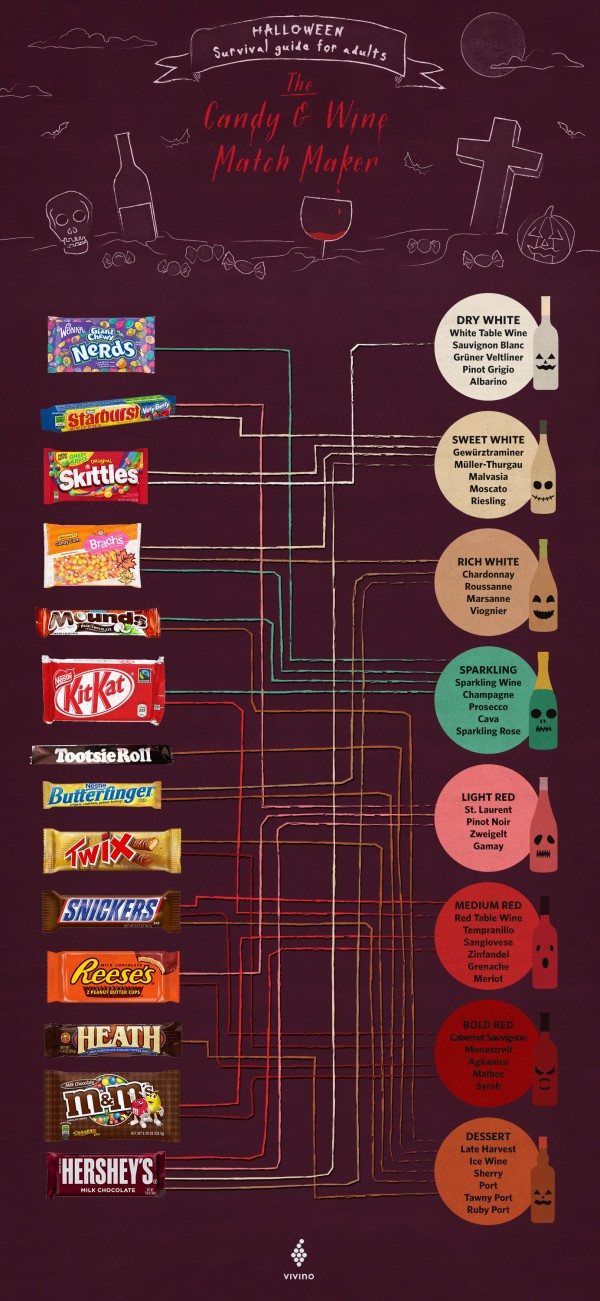 Image credit: Vivino
Let's say it's Halloween night. The children are nestled all snug in their beds, while visions of the evening's sugar high still dance in their heads.
Mom's in her jammies and Dad starts to recline, and you wonder which Halloween treat will match with red wine?
Wonder no further,  because"there's an app for that", shall we say.
Wine community app Vivino has done the guesswork for us (although, I wouldn't mind an evening of taste testing to come up with my own list), with their version of a Wine and Candy Guide.
Vivino's Ultimate Guide to Pairing Wine with Halloween Candy suggests:
Snickers is good with a medium or bold red wine like Malbec
Butterfinger may pair best with a rich white such as Viognier
Good ol' Candy Corn should pair with a sweet white like Gewurtztraminer
Reese's (my favorite) may be served with a medium red such as Sangiovese
Read the full article here.
You might also care to test for yourself which wines pair with these yummy recipes:
(Visited 383 times, 3 visits today)