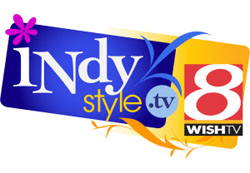 If you happened to catch me on Indy Style this morning on WISH-TV 8 and you're new to Chaos Is Bliss, welcome! Thanks for stopping by!
Today I showed how you can save on groceries with Ibotta mobile coupon app:
Ibotta is a mobile coupon app which pays you in the form of a rebate after the purchase, instead of taking cents off at checkout.
This is what the main screen looks like: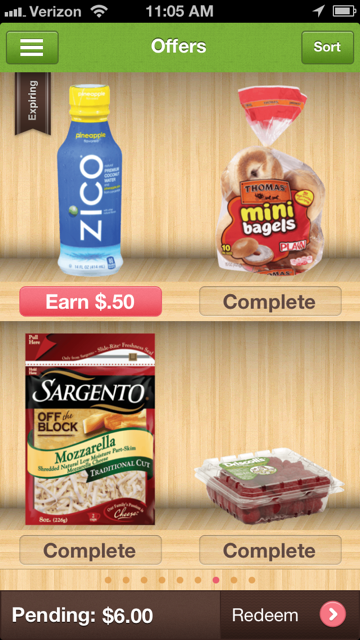 Swipe your screen to find more offers on products you might want to purchase.
Once you see an item you'd like to buy, tap it and you'll see a screen like this: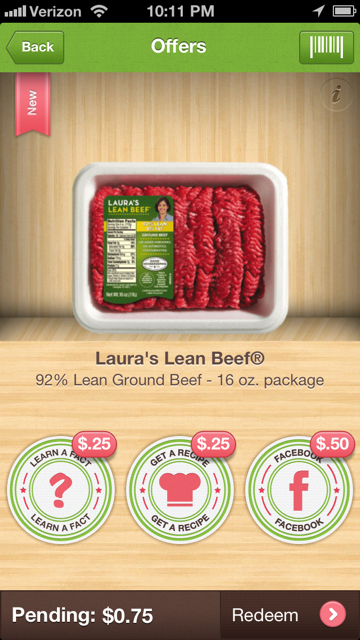 This Laura's Lean coupon offer is a perfect example of why I like Ibotta, because you'll find savings on brands that typically don't have coupons, or very infrequently.
Next you'll complete the offers – in this example, you can earn a maximum of $0.75 when you complete three quick offers: Learn a fact, Get a recipe and post to Facebook. Other typical offers are Tweeting, taking a survey, and giving a recommendation.
After you purchase the item, it's time to redeem! Through the Ibotta app you will snap a photo of your receipt, snap the UPC code from the package and Ibotta will verify your purchase. Your reward will show up in your Ibotta account, and after reaching a minimum of $5 you can request your payout through Paypal. It's that simple!
Plus as I mentioned to Andi, the best way to maximize your savings is by using coupons and store sales, because Ibotta pays you after the fact!  You can find more about Ibotta here. Be sure to check my coupons page and other recent printable coupons.
I hope you found these tips to saving with Ibotta helpful! You can view the video clip on IndyStyle.tv or on my media page.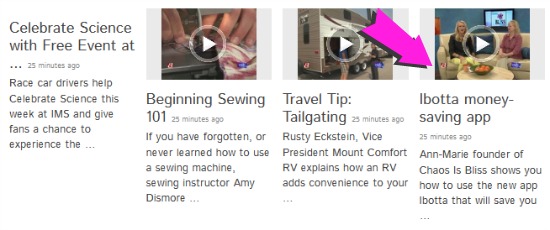 Here are a few more areas you might like to look around:
If you're new to Chaos Is Bliss, you may want to follow me on Facebook, Twitter, Pinterest and sign up for email updates so you don't miss a deal!
This post contains affiliate links. By using these links you support my site – thank you! See my disclosure policy.
(Visited 229 times, 5 visits today)