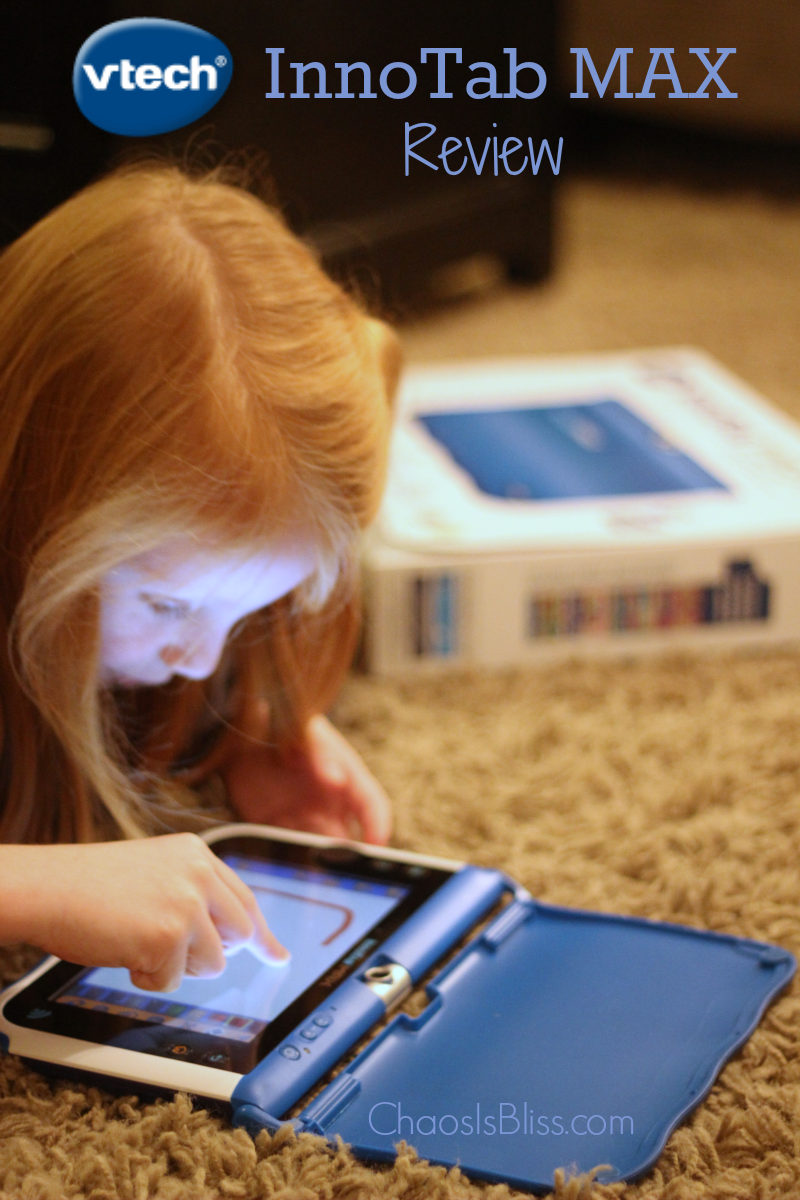 The littlest ones in the family always seem to get the short end of the stick, right? Hand-me-down clothes, toy sets that may be missing a piece or two, books with dog-eared corners. And that's OKAY. Because by the time the third kid comes along, money is tighter, choices are made, and sometimes "good enough" trumps "brand new" in a few departments.
Our school offers BYOD (bring your own device) day, and let me tell you, we've been hearing it from our youngest, Carlie, how she doesn't have a device to bring to school.
First world problems, I know. Don't get me wrong – we teach her to appreciate how fortunate she is to have all that she does. But to a near 7-year-old, it's in one ear, and out the other.
We knew the time would soon come that we would choose some type of device for Carlie, so when the opportunity was presented to me to review the VTech InnoTab MAX tablet, it was a very quick affirmative response on my part. (And just so that we're not the only family having fun with the InnoTab MAX, stick around to the bottom of the post where YOU have the opportunity to win one for your child!).
VTech

InnoTab MAX

The VTech InnoTab MAX tablet offers something for all kids between ages 3-9. It comes with an educational bundle of 8 apps that can be downloaded after you register on the built-in Learning Lodge® app store, and it has kid-safe Wi-Fi and browser so kids can safely surf, explore online games, videos and websites that have been pre-selected by VTech.

The first thing Carlie tried out was the Art Studio drawing feature. She likes drawing rainbows best.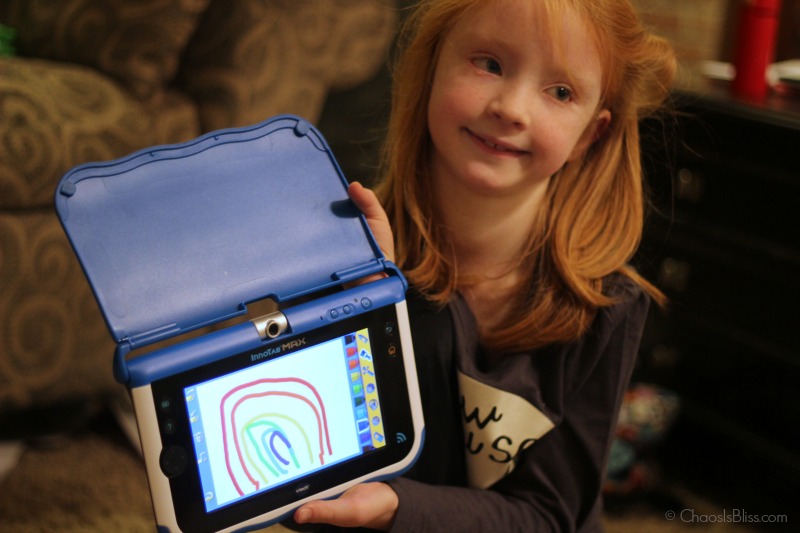 But the VTech InnoTab MAX isn't just about surfing and rainbows. It actually has progressive learning content that adapts to your child's skill level, and parents can follow along on their child's learning development through a progress log.

And when you say time's up? Time's up. Parental controls allow you to manage tablet time, apps and web access.
One feature we haven't had the chance to try yet is the included VTech Kid Connect™, which allows children and parents to exchange voice and text messages, photos, drawings and fun stickers in real time between the tablet and the parent's smartphone.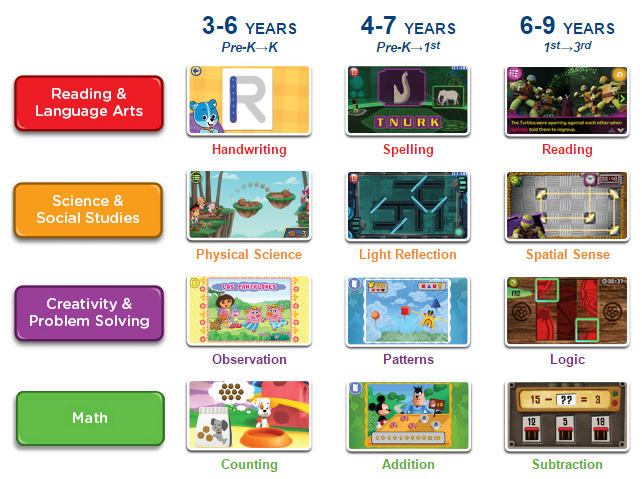 Other features of the VTech InnoTab MAX include:
Powerful dual-core CPU with up to six times the processing power of previous generations
High resolution 7″ multi-touch screen
Built-in rechargeable Lithium battery
Additional apps include My Magic Beanstalk, Movie Maker, Art Studio and Wonder Cam MAX
One free Toca Boca app and two additional free apps can be downloaded from the Learning Lodge
Huge existing library of age-appropriate apps plus hand-picked Android learning games
We can't wait to dig in to more of these features! And when we're ready to add more, we can always check out the learning software.
GIVEAWAY
UPDATE: This giveaway is now closed. Congrats Heather D.!
Thank you so much to VTech for providing me with an InnoTab MAX to give away to one lucky Chaos Is Bliss reader!
Enter through the Rafflecopter widget below. The contest is open now, and ends Tuesday, 11/10/15 at 11:59pm ET. Good luck!
a Rafflecopter giveaway
 You may also want to check out: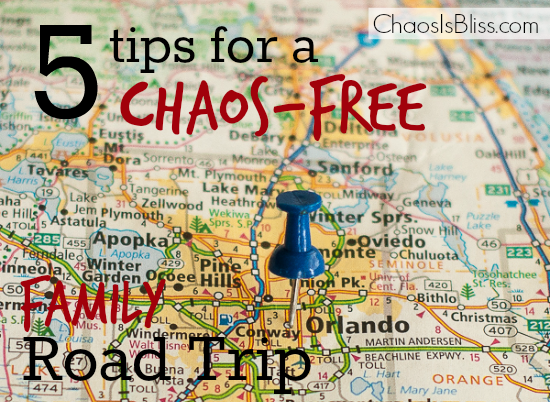 (Visited 768 times, 12 visits today)