No matter whether you're treating the team for a big win in sports, or even a business team launching a new product, Cheddar's Scratch Kitchen will take care of your team, large or small.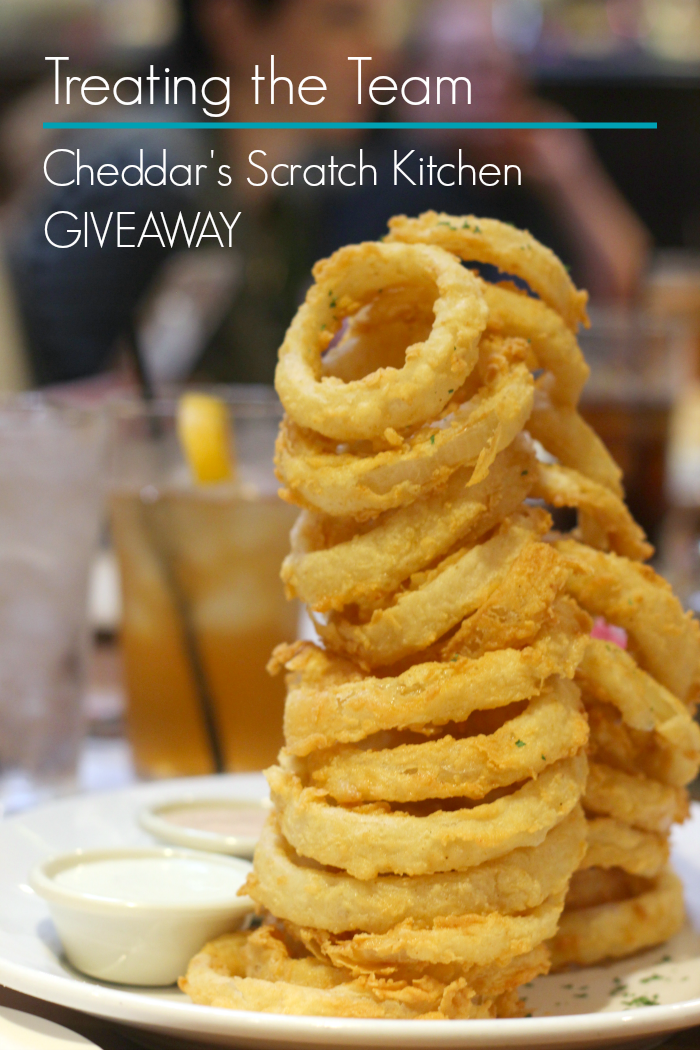 My team probably looks different than most, as mine is more of a "tribe" than a team. I'm thankful to be in an amazing tribe of women entrepreneurs who own their own businesses in the digital space as content creators and social media marketers. We collaborate, we feed off of each other's energy, and we look to each other for advice both on and off the field.
These are my Indy geek girls … Indianapolis women bloggers and marketing mavens. And while we can't always make the time or space IRL (that's web speak for 'in real life') to get together, when we do … it's a grand ol' time.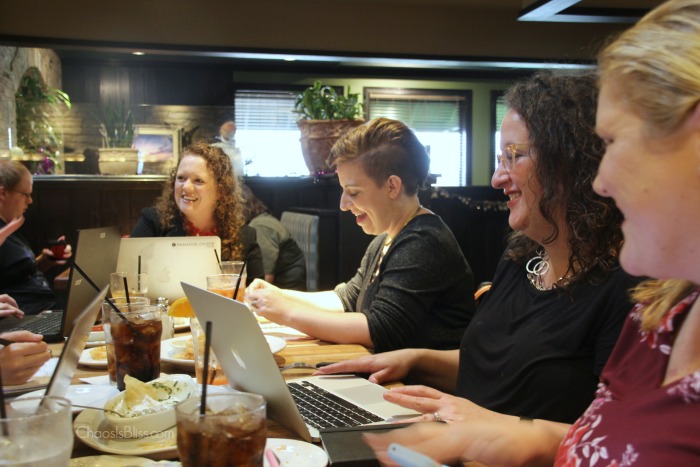 Recently I hosted our team at Cheddar's Scratch Kitchen in Indianapolis. We were warmly greeted by our server Kathy, who knew the menu backward and forward.
Right after our beverages arrived, so did these bad boys… melt-in-your-mouth Honey Butter Croissants.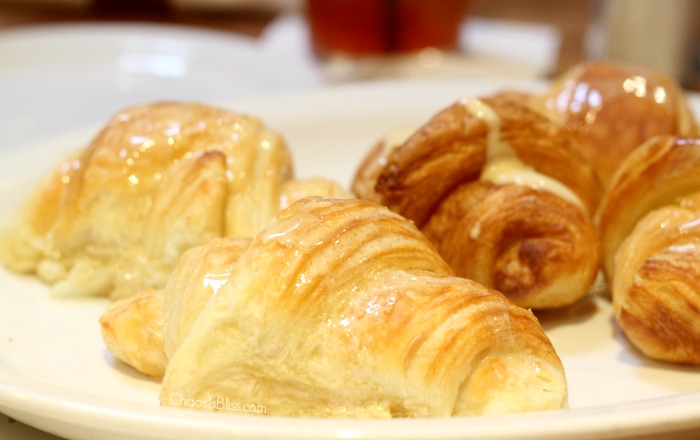 We also ordered a tower of fresh-cut, hand-battered Onion Rings, as well as Santa Fe Spinach Dip.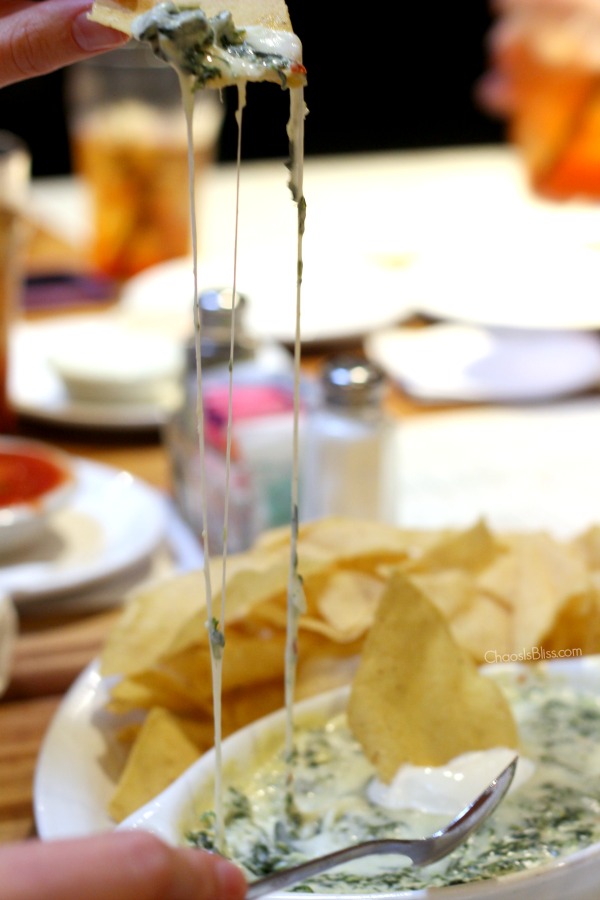 What I loved about treating the team at Cheddar's Scratch Kitchen was how accommodating they were for our large group, making sure we had ample room at the table to spread out our work as we shared ideas on some of the latest projects each of us has been working on.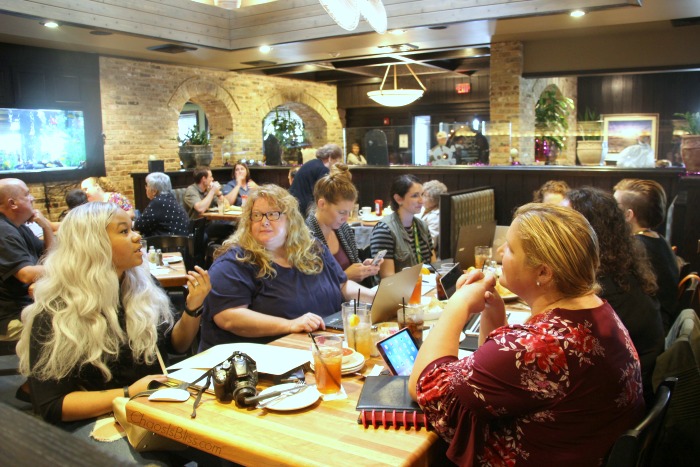 Cheddar's Scratch Kitchen Menu
UPDATE: This contest is now closed. Congrats Natalie S.!
No matter if you're choosing a salad or burger, Cheddar's Scratch Kitchen has something on the menu for everyone. They use premium ingredients, and nearly all of the menu items, dressings and sauces are made from scratch right there in the kitchen.
Take a look at the Cheddar's Scratch Kitchen menu for the location nearest you.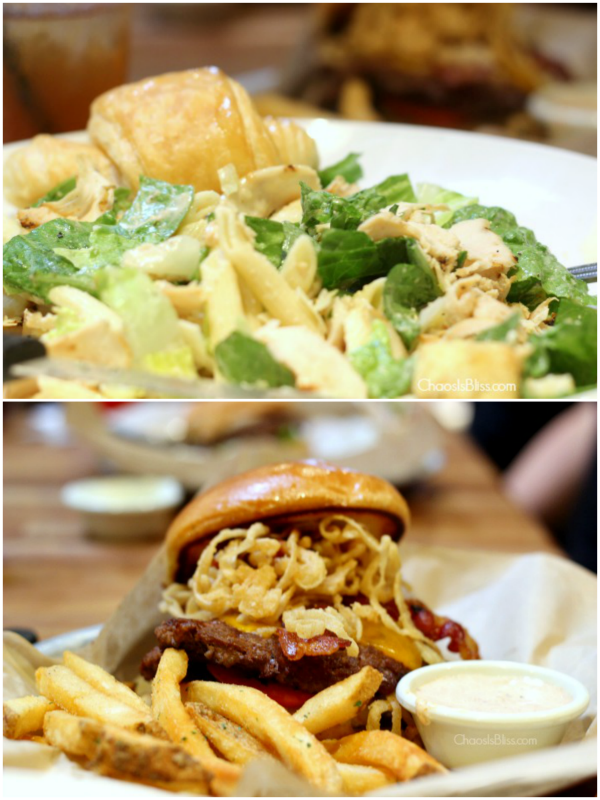 Cheddar's $100 Gift Card & Prize Pack Giveaway
What better way to celebrate your team's success than with scratch-made goodness from Cheddar's Scratch Kitchen!
They want to invite families to come in and treat the team after a big game, and have given me a $100 Cheddar's Gift Card and Treat the Team Game Day Pack (stadium cushion, blanket and football) to give away to one lucky Chaos Is Bliss reader!
This contest is open NOW and ends at 11:59pm ET Monday, October 30, 2017. Enter through the Rafflecopter widget below.
a Rafflecopter giveaway
This post was sponsored by Cheddar's Scratch Kitchen, but all words and opinions ar 100% my own. See my disclosure policy for more.
(Visited 1,679 times, 9 visits today)