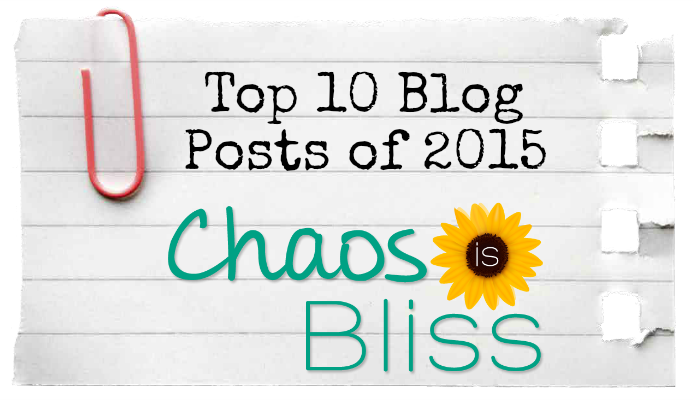 For the last couple of years, I've dug into my analytics to see what blog posts from Chaos Is Bliss have been popular. How much have I written, what resonated with my readers, and what can I offer more of in the year ahead.
In 2013, I published 978 blog posts.
In 2014, I published 612 blog posts. And yet, my traffic grew.
2015 was a year of change for Chaos Is Bliss. I introduced a new logo and design to my site, and focused less on deals and more on recipes, family travel and ways to stretch your family's budget.
I blogged significantly less frequently – a mere 174 blog posts for 2015, but I was more purposeful in what I was writing, and I started engaging more on Pinterest.
I always like to share some fun facts about what you were engaged with on my little blog:
I still love to offer giveaways! The giveaway that had the most entries last year (with 581 entries) was for a Red Robin gift card. It's not surprise you'll see it made the top 10 below!
My best referrer (another blogger or website that shared one of my original posts to their readers) was Homestead & Survival (THANKS!!).
I had an increase in pageviews of a huge 139% over 2014. I still consider myself a small blog, but looking at that number for a year's growth is very encouraging!
Goals
I had a goal for 2015 of introducing printables, which I did come up with two: Summer Bucket List and last year's Summer Reading Program. I would like to continue adding more printables because these are tools that I use for my own family, but haven't quite figured out what may be useful. (I welcome your input!)
This year I will also create more videos (subscribe to my YouTube channel!).
And as I shared in my weekly local radio segment, due to never seeming to be able to find my coupon book and even a wee bit of laziness, I got away from couponing last year (I know, right?!). So I have a specific goal to save $15/week just using manufacturer's coupons – this is before sale price, Ibotta and anything else, which of course compounds the savings. By saving even as little as $15/week using coupons, I'll have saved $780 over the course of the year!
Top 10 Chaos Is Bliss Posts of 2015
So as with the last couple of years, whether it's for my own amusement or if you have any interest, I like to share with you my Top 10 Chaos Is Bliss posts for 2015. These are not my all-time most popular necessarily, but they are the top 10 written and published in 2015.
10. Red Robin Burgers for Better Schools Giveaway
9. Indy Staycation | Shopping in Indianapolis
7. Nutmeg Logs Christmas Cookie Recipe
6. Vintage Indiana Wine Festival | Maximizing Your Fun
5. Family Travel | 5 Tips for a Chaos-Free Family Road Trip
2. Bourbon Brown Sugar Pork Loin Roast
… and the article published in 2015 that was my #1 most popular Chaos Is Bliss blog post for last year is …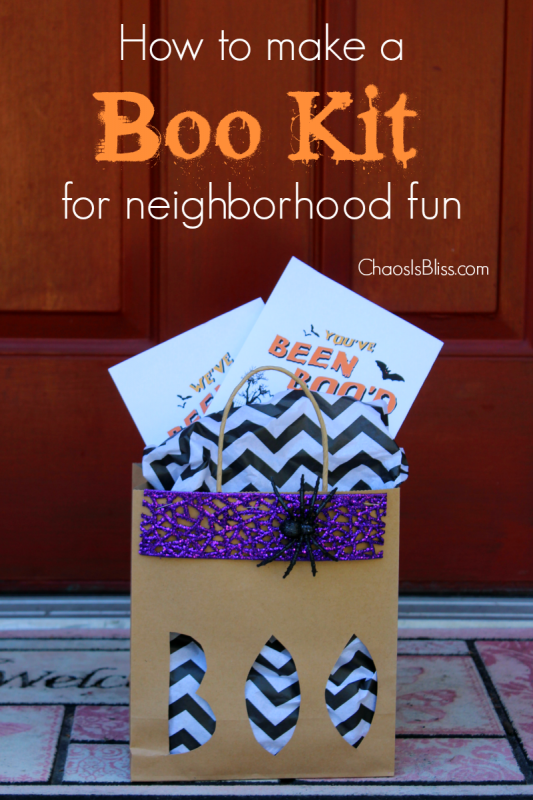 1. How to make a Boo Kit for Halloween
So for 2016, I hope you'll stick around a while, become engaged by sharing your thoughts in a comment, share my posts with your friends, and be inspired to spend less, do more, and love life!
(Visited 292 times, 1 visits today)