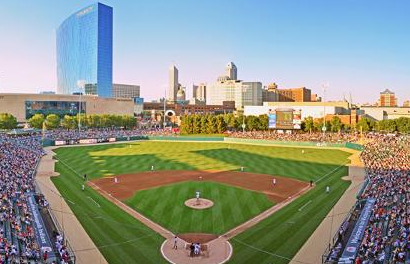 If you missed my money-saving tips this morning on Indianapolis' B105.7, here's the rundown!
If you'll be headed out to see the Indianapolis Indians play, there are so many ways you can save on your tickets and food. Pick up a 2-for-1 ticket coupon at any McAlister's location that is good for Tuesday night games, Sundays are Kids Eat free days, they'll get a hot dog, bag of chips and bottled water with their admission – you can find even more days to save for your family fun night at the Indians!
Amazon Student has a free 6-month trial where college students can get free shipping on textbooks and more, and they can refer their friends to join and get $10 in Amazon bucks for every friend they refer. Learn more here.
Meijer has a promotion going on for a $5 custom coupon at checkout when you purchase a $50 gift card to select stores. Find out more and an even better deal that Kroger has.
~ ~ ~ ~ ~ ~ ~
If you'd like to hear audio from today and the past couple of weeks, you can visit my media page.
You may also like to poke around my recent Indiana deals, and my most popular categories online savings and printable coupons.
If you like these deals, you might like to subscribe by email or RSS for a daily recap. And be sure to follow me on Twitter and "Like" my Facebook page for extra tips that don't make it to a blog post!
This post may contain affiliate links. By using these links you support my site – thank you! See my disclosure policy.
(Visited 150 times, 1 visits today)