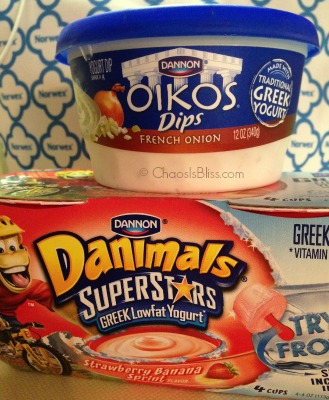 If you missed my money-saving tips this morning on Indianapolis' B105.7, here's the rundown!
It's a possible Freebie twofer for Meijer shoppers! Log in to your MPerks mobile coupon account and enter offer code OIKOS14 to access a digital coupon for a FREE Dannon Oikos Dip. You must use this by tomorrow! When I did it, I also had a bonus coupon pop up for a free Danimals 4-pack kids yogurt! Let me know in a comment if you got the bonus freebie or not!

And while you might just be getting into your summer routine with the kids at home, retailers are ready to send them back to school with school supply deals already! I posted earlier today about Staples' price match plan for back-to-school.
~ ~ ~ ~ ~ ~ ~
If you'd like to hear audio from today and the past couple of weeks, you can visit my media page.
You may also like to poke around my recent Indiana deals, and my most popular categories online savings and printable coupons.
If you like these deals, you might like to subscribe by email or RSS for a daily recap. And be sure to follow me on Twitter and "Like" my Facebook page for extra tips that don't make it to a blog post!
This post may contain affiliate links. By using these links you support my site – thank you! See my disclosure policy.
(Visited 224 times, 2 visits today)