Step right up! The 2018 Indiana State Fair is in full swing, and as always, I love sharing how to spend less at the Indiana State Fair!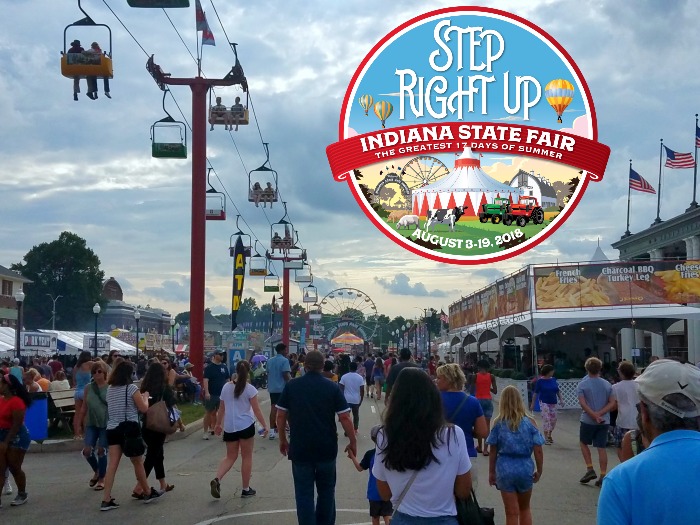 Yesterday in my weekly segment on Indy's B105.7 Radio, I shared with morning show host Sean Copeland a "taste" of the many Indiana State Fair discounts & deals.
How to Spend Less at the Indiana State Fair
The Indiana State Fair can be very affordable for families, but it does require a bit of planning ahead in order to save money. Here are a few tips to keep from overspending:
One of the most exciting new features of the Indiana State Fair for 2018 is the Big Top Circus! And guess what … it's FREE with your admission! Take my advice: arrive at least 30 minutes early before the shows start at 1pm, 4pm and 7pm. My kids loved it! It runs for about 55 minutes, and multiple performers keep kids' attention the whole time.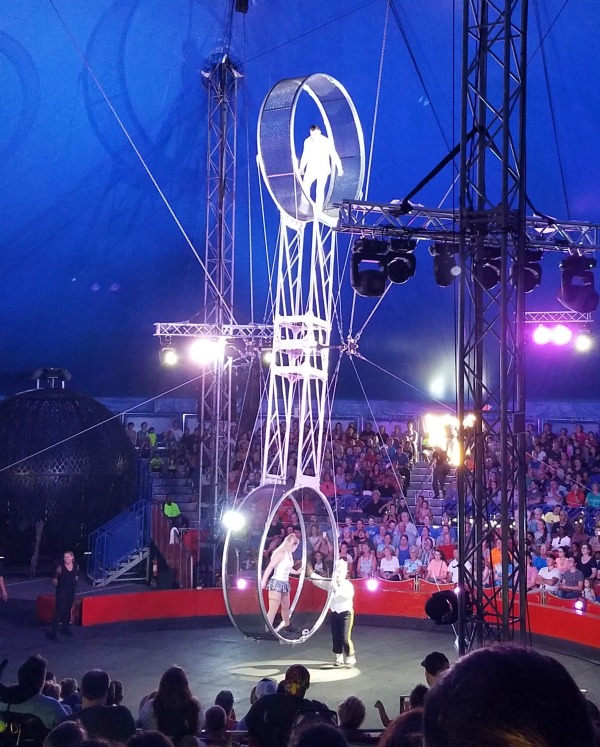 Save on drinks by packing a reusable water bottle (you are allowed to bring in food and drink, just no alcohol and no glass bottles). When empty, fill it at a water fountain.
On Monday, pick up a copy of the Indianapolis Star for a FREE Indiana State Fair admission coupon, good only on Wednesday.
Enjoy $2 Tuesdays at the Indiana State Fair! Most food vendors offer a $2 food, drink or treat such as pizza, bottled water or soft serve ice cream. The Dairy Bar is offering $2 16 oz. milkshakes!
Thursday: Print the coupon at MyBMV.com for discount admission (only $6).
Saturday is Hoosier Lottery day where visitors 18 and older can get a FREE lottery ticket, while supplies last
On Monday, first responders for fire, police and EMT – and their families – receive free admission. Must present ID.
Next Thursday is AAA Day. Show your AAA member card for free admission.
FREE popcorn is available at the Farm Bureau building – but keep in mind they stop giving out popcorn at 5pm (we learned that the hard way!).
Parking will cost you $5 at one of the fairground gates, BUT you can park for FREE at the Glendale Mall and hop the shuttle to take you over to the Indiana State Fair, it runs every 20 minutes and it is free.
Lastly, the State Fair's website has 100 FREE things to do at the Fair, so check that out! It includes things like watching baby chicks hatching, win a prize by doing a scavenger hunt and so much more!
Find all the promotional discount days including military families here.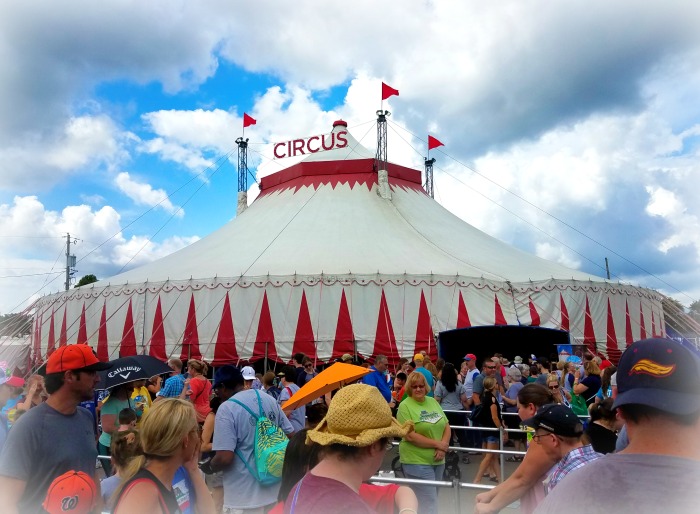 (Visited 535 times, 5 visits today)