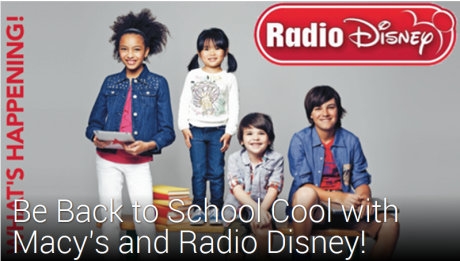 Last weekend I brought Mallory along with me to a Back-to-School Macy's event, with fun music pumpin' from the Radio Disney table and gobs and gobs of people. Were they there to see the cool styles of Macy's line of back-to-school styles? Possibly, or it could have been because these ladies were in town …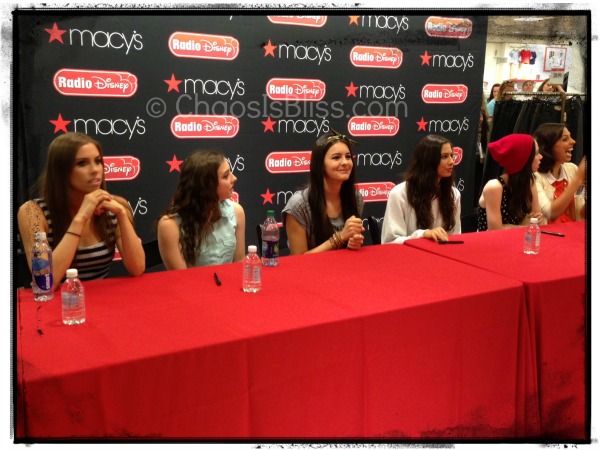 Cimorelli
Cimorelli is made up of 6 sisters that have been crankin' out fresh music on You Tube for years, then in 2010 they were signed by Universal Records.
Macy's and Radio Disney know what kids want – fresh new back-to-school styles, and fresh music! While Cimorelli didn't perform (which was fun the last time I was at Macy's), they signed oodles of autographs for the long line of fans, and one lucky friend and her tween even got to interview the band, pretty cool!
The fun crew from Radio Disney were on hand with posters and other fun giveaways, and were happy to entertain the crowd: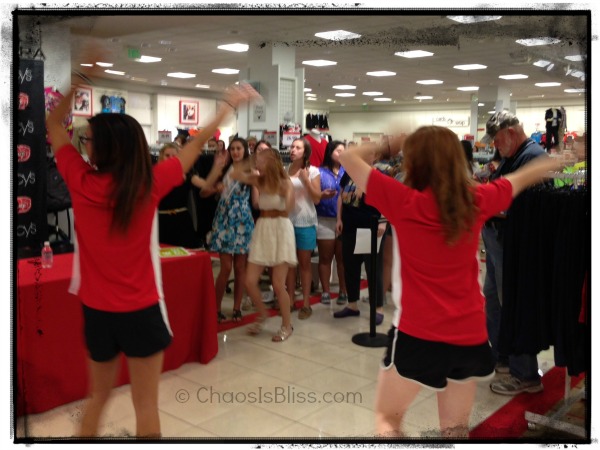 Here's a nice perk still going on … With any $35 kids' purchase at Macy's, receive a FREE Macy's exclusive school lunch bag while supplies last. Plus, find out how you can win a trip for 4 to L.A. to visit the Radio Disney Studios and experience a "take over" with a Radio Disney star!
You might just have the chance for more Radio Disney fun at Macy's, if you can make it to one of these dates coming up across the country:
Sept. 7 in Bridgewater, NJ – Macy's Bridgewater at 2pm
Sept. 7 in San Francisco, CA – Macy's Pleasanton at 1pm
Sept. 7 in St. Louis, MO – Macy's St. Louis Galleria at 2pm
Sept. 14 in Houston, TX – Macy's The Woodlands at 2pm
Sept 21 in Los Angeles, CA – Macy's Brea Mall at 2pm
Sept. 21 in New York, NY – Macy's Herald Square at 1pm
Find out more about Macy's upcoming events here.
Before you head out to the stores, check for some retail coupons & deals to help you save!
This post was sponsored by Everywhere and contains affiliate links. All words and opinions are 100% my own and were unedited. See my disclosure policy.
(Visited 433 times, 7 visits today)