Friends and readers that have been with me for a while know I love to keep busy. Besides blogging, I also work part-time as a virtual assistant, and as a freelance marketing manager for local clients. Oh and then there's the laundry and other household duties, you know.
But something was drawing me back to a path that I enjoyed for 15 years: direct sales. I believe wholeheartedly that you have to have a passion for what you do in your career, be it seasonal, hobby, part-time or full-time. I have always been passionate about the products, services and brands I represent no matter what path leads me to sharing them – as a blogger, virtual assistant, marketing manager or independent consultant.

Norwex was introduced to me by a friend from my MOPS group, and several mutual friends had raved about Norwex's microfiber cloths and how you can clean with just water – eliminating the need for harsh chemicals in your home.

I hosted a party sight unseen – I had never seen a Norwex cloth, much less tried it out. My party was fun – I didn't need to worry about cleaning beforehand, because the consultant did it for me when she demoed a number of Norwex products. My friends could try them out too – very hands-on which was great. And based on sales from my party, I earned a TON of free products plus the entire Mop System which was a free hostess item that month! Seriously the hostess plan is VERY generous.
Fast forward about a year, and I have still been using the products, but when a sweet deal came through my email offering a free Norwex starter kit, I decided to give it a try as a Norwex consultant.
Chaos Is Bliss is not only a place to share great deals and coupons, but also my favorite things. Norwex qualifies – here are a few of my favorite things: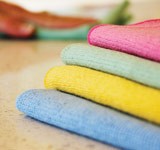 Enviro Cloth – All-purpose antibac cloth which is a great starting point. Cleans counters, walls, and most other surfaces with just water.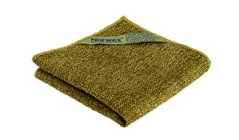 Veggie & Fruit Scrub Cloth – Safely and effectively removes any chemicals, dirt and wax residue from produce, again with just water! One side is scrubby for potatoes, carrots etc and the other side is soft, for tomatoes and other soft produce.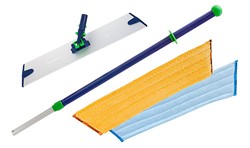 Floor System – I love this! I earned the large mop system free when I hosted my first party. So easy to use, antibac, with different mop heads for dry cleaning/dusting floors, wet mopping pad, and a wet pad for tile floors. The telescopic mop handle adjusts to your height.
So if you try to have a healthy home without harsh chemicals, I hope you'll take a look at Norwex – each month there are different Norwex hostess and customer specials. You can shop online, host a party (either in your home if you live in central Indiana, or virtually with online orders or a Facebook party!), and feel free to contact me with any questions.
Also I invite you to follow my Norwex consultant Facebook page for notices of sales, product tips and more!

(Visited 1,080 times, 1 visits today)