This post was sponsored by Everywhere Society, but all opinions are my own. See my disclosure policy if you're into legalese.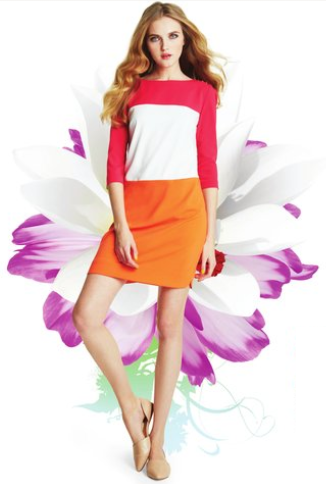 Macy's Spring Fashion Event
If your idea of fashion is one of those kooky hats with a live animal perched on top, or a full-length gown made of raw meat, then this is not the event for you.
Instead, what if you could see Spring fashions flaunted in front of you, with seasonal colors complementing any skin tone, and soft fabrics that are flattering on any body type (and not an ill-fitting garbage bag)? Then make some time this Saturday for the Macy's Spring Fashion Event in Indianapolis, and stop by.
WHAT: Macy's Spring Fashion Event
WHEN: Saturday, April 12th 2pm
WHERE: Castleton Macy's, Impulse Dept, level 1
WHY: Because we can all benefit from seeing new trends, and you can say to your friends, "That is SO last season."
Macy's is known for affordable fashion for the entire family. Take a look at their Spring 2014 Fashion Book for inspiration: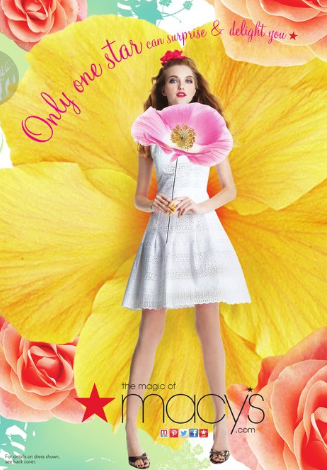 The Macy's Spring Fashion event in Indianapolis will feature a red carpet runway with models showing fresh looks for Spring. Karina Reske of Karina Style Diaries and Leslie Bailey of The Indianapolis Star will be on hand to cover the event and share their $0.02!
Not in the Indy area? The Macy's Spring Fashion event is also taking place in Albany, NY; Atlanta, GA; Troy, MI; St. Louis, MO; Portland, OR; and Boca Raton, FL.
Macy's Spring Fashion Event
Castleton Square Mall, Indianapolis
2pm April 12, 2014
Be sure to check for more retail deals and Indiana events and deals mentioned here lately.
(Visited 458 times, 1 visits today)