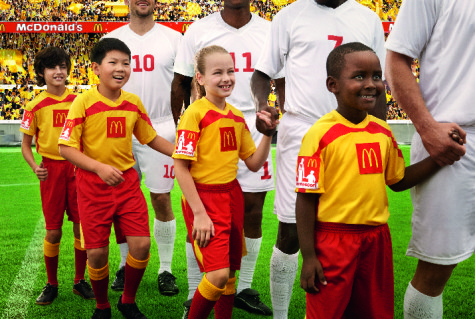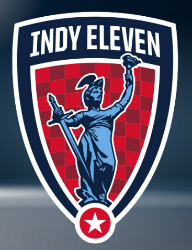 Soccer is one of those sports that kids can start practically as soon as they take their first steps. What starts with just kicking a ball in the backyard can turn in to some serious competition that children all over the world have grown to love.
In fact, here in Central Indiana you can get your soccer fix by attending an Indy Eleven soccer game, kicking off April 1st.
The 2014 FIFA World Cup will take place in Brazil this summer, and here is the…
Really. Cool. Part.
Your child has the chance to escort a player to the games!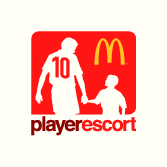 The McDonald's FIFA World Cup Player Escort program is happening around the world, and Central Indiana McDonald's is giving one young local fan the opportunity of a lifetime:  To travel with a parent or guardian to Brazil, all expenses paid. The winner will have a chance to go onto the field in one of four match cities:  Rio de Janeiro, Natal, Manaus or Recife.
McDonald's Player Escort program began in 2002 at the FIFA World Cup in South Korea/Japan. Since that time, McDonald's has given more than 6,000 children from around the world the chance to lead a player into the stadium.
Enter your child in the Player Escort sweepstakes through April 6th.
Giveaway
To help get your kiddos excited, Central Indiana McDonald's has provided me with a World Cup and Indy Eleven inspired prize package to give away to one lucky Chaos Is Bliss reader!
Your prize package will include a $10 McDonald's Arch Card, a McDonald's World Cup water bottle, McDonald's coupons and fun promotional items from Indy Eleven!
The giveaway begins NOW, and ends at 11:59pm on Sunday April 6th. Good luck!
a Rafflecopter giveaway
Even better, here are more fellow #McDsIndyMoms that are also offering giveaways, so hop over and enter to increase your chances!
You may also like to check out more Indiana deals posted here recently, and be sure you're entered for my Target gift card giveaway as well!
This post was sponsored by Central Indiana McDonald's. As always, all opinions are 100% my own. See my disclosure policy.
(Visited 642 times, 10 visits today)