Have some family fun in your neighborhood with this Boo Kit! Learn how to make a Boo Kit with a free Halloween printable.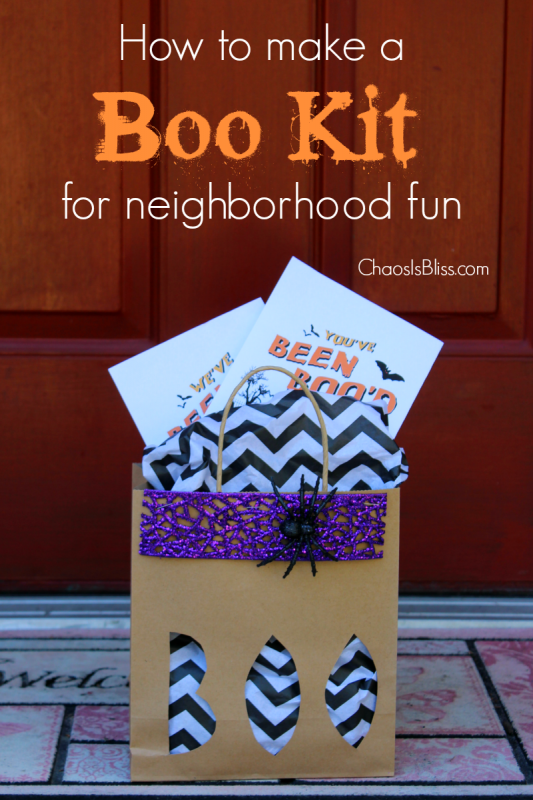 Halloween is around the corner, and I have a fun Halloween craft to share with you, that's super simple and fun for kids! We're making a BOO Kit for Halloween, that you can surprise unsuspecting neighbors with.
What is a BOO Kit, you ask?
Let me share with you how I first came to learn of it. In September 2006 we moved into our current neighborhood. One night in October, our doorbell rang – but no one was there. Instead, we found a little treat bag decorated for Halloween, with a "You've Been BOO'd!" sign.
A BOO Kit is filled with Halloween treats and goodies, and dropped off on the front porch, after dark, with a little "ding dong & dash" stealth.
Here's how you can make your own BOO Kit to start in your neighborhood!
How to Make a BOO Kit for Halloween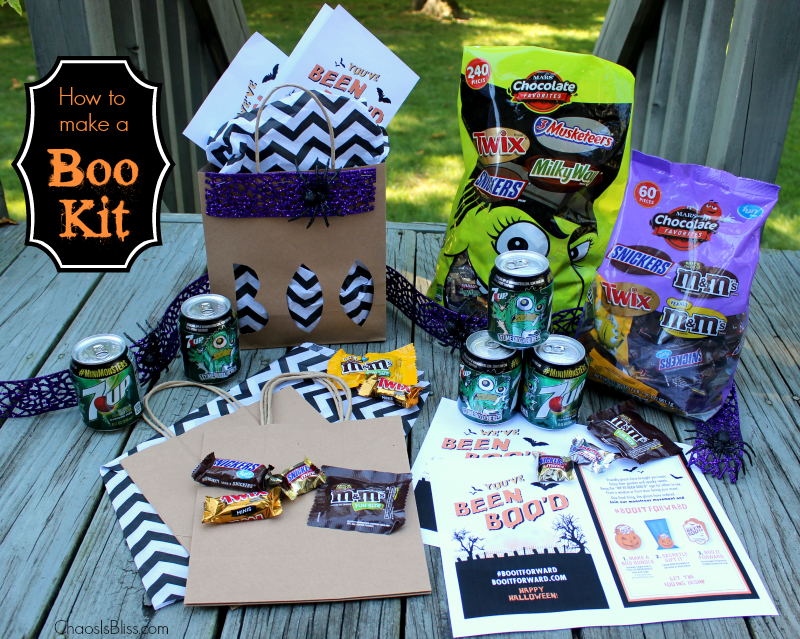 Here's all you need to make a BOO Kit for Halloween:
Candy – I save time by buying monster-size variety bags of Halloween candy, such as these bags of M&M's®, SNICKERS®, TWIX®, MILKY WAY® and 3 MUSKETEERS® I found at Walmart.
Non-candy treats – Pick up these cute kid-sized Halloween "Mini Monster" cans of 7UP®, Sunkist®, Canada Dry or A&W and add a couple to your BOO Kit. You can also include an inexpensive craft, stickers, pencils or other non-candy treat.
BOO Kit signs – Print this 2-page BOO Kit card and sign which will go into your BOO Kit. The card says "You've been BOO'd!" and the sign says "We've been BOO'd!" which will hang on the front door or in a window after your neighbor receives their fun surprise.

Cut out the "We've been BOO'd sign.
Fold the "You've been BOO'd" greeting card (page 2) and tape openings together.
Include the card and sign when gifting BOO bundles.

Gift bag, box or other container – You'll need some kind of small container or gift bag to hold your BOO Kit items. And if you're up for a super simple craft, follow the tutorial in my video to learn how to get a little crafty with a paper sack, turning it into a BOO bag!
Ding dong & dash! After assembling your BOO Kit, wait until it's dark (but not too late!) and sneak up to your neighbor's front porch. Leave their surprise, ring the doorbell, and dash away!
BOO Kit video tutorial
Here is a close-up of the signs and what I included: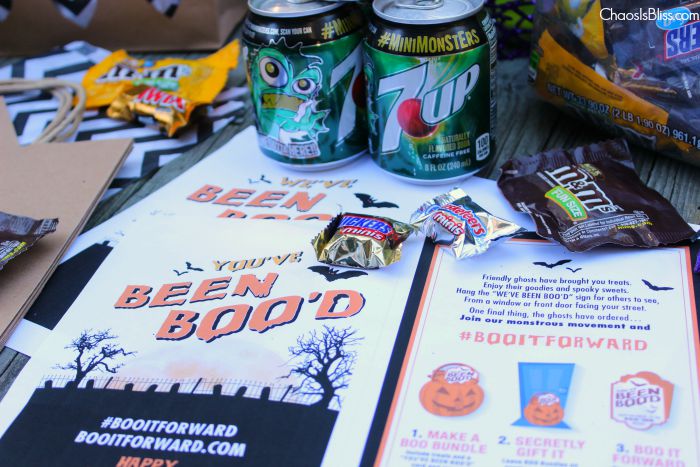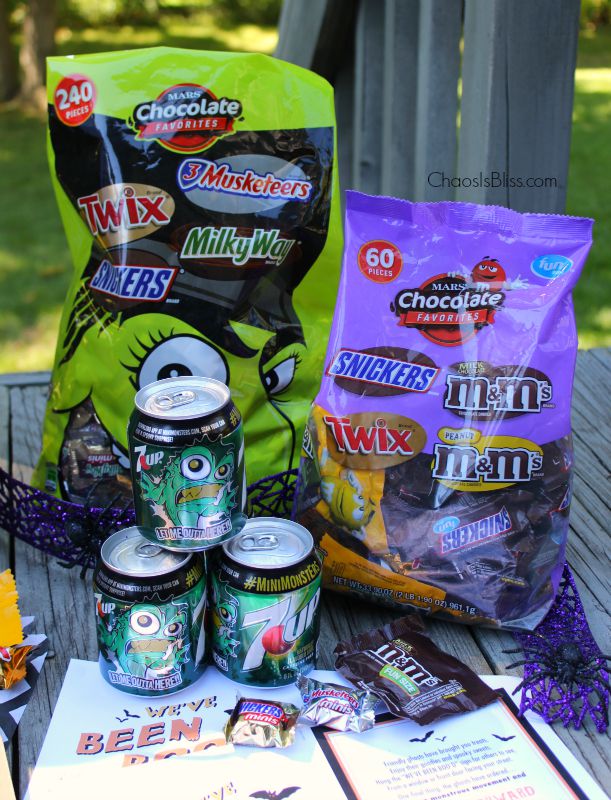 Walmart is well stocked with Halloween candy! Here is where you can find the Mars chocolate and 7UP® that I used in my BOO Kit.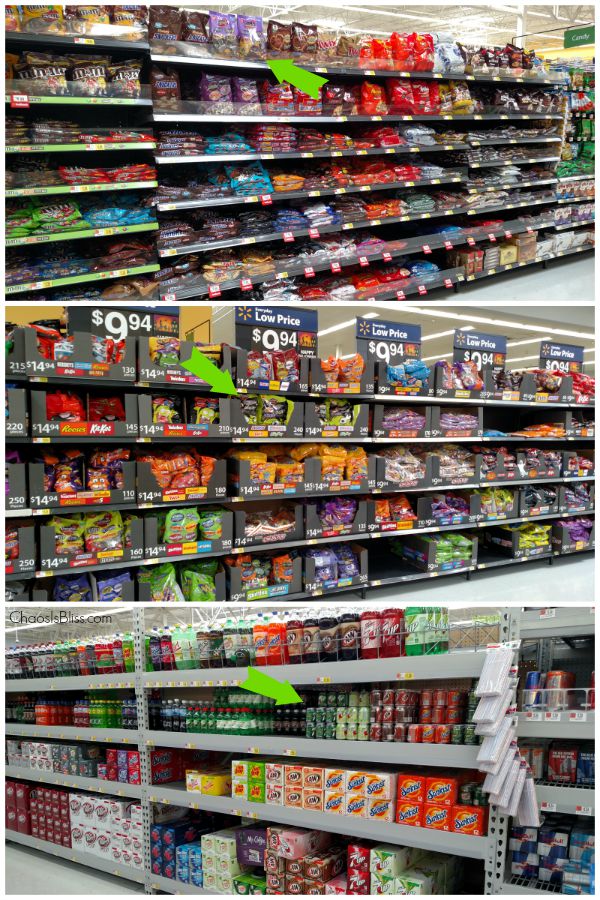 Who would you like to "BOO" this Halloween? Will you join me in the #BOOItForward movement?
This post was originally published Sept. 22, 2015.
Hope you enjoyed this! Be sure to check out more fun posts, such as:
(Visited 12,240 times, 38 visits today)