Here's an easy Halloween Mason jar craft, making a mummy BOO Kit for neighborhood fun!



It won't be long before we'll hear the familiar "Ding, dong!" at our door, and if it's not pizza, it will be a fun, treat-filled BOO Kit a friendly neighbor left at our door.
What's a Boo Kit?
If you're not familiar with a BOO Kit, it's a fun way for friends to celebrate the start of Halloween season by gifting candy and other goodies to an unsuspecting neighbor.
One year I tried my hand at a crafty BOO Kit made from a gift bag, making the point very clear that I'm not all that crafty. Knowing this, you can rest assured any craft I do will be uber easy.
This year, I've made a Halloween mason jar craft, and filled with treats and a glowing, battery-operated tealight:
What's involved in BOO'ing, exactly? It's simple:
Make a BOO Bundle.
Secretly Deliver it.
BOO it Forward.
That's it!
Halloween Mason Jar Craft
Here is all you need to make a BOO Kit from a Mason jar (you can get all of this online!):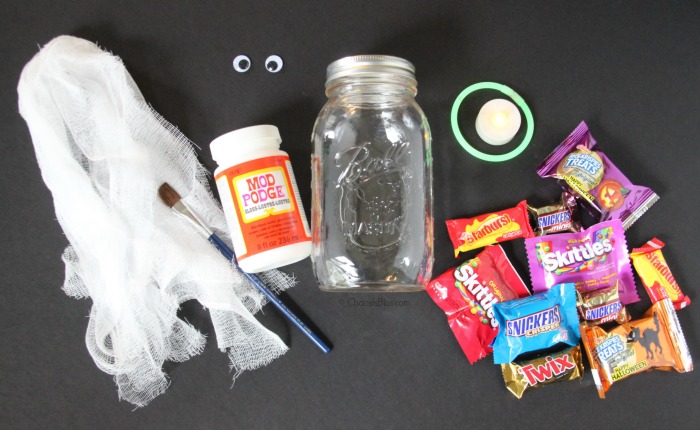 Directions:
Cut a 24″ section of cheesecloth, and then cut that into 10-12 strips, about 2″ wide. On a protected surface, pour a tablespoon or two of Mod Podge into a small bowl.
Remove Mason jar lid. Paint on the glue starting at the neck, working around in a circle. Place one end of cheesecloth strip at top of jar neck, and wind around in a circle, pressing gently so it adheres to glue.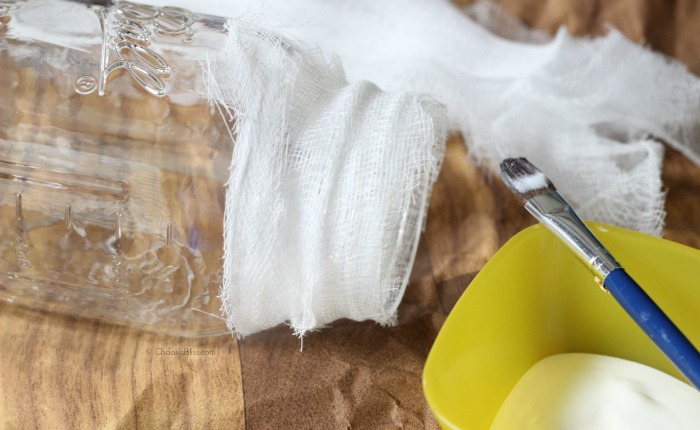 Continue painting on Mod Podge and placing cheesecloth strips until the entire jar is covered.
Glue two googly eyes in place on your "mummy".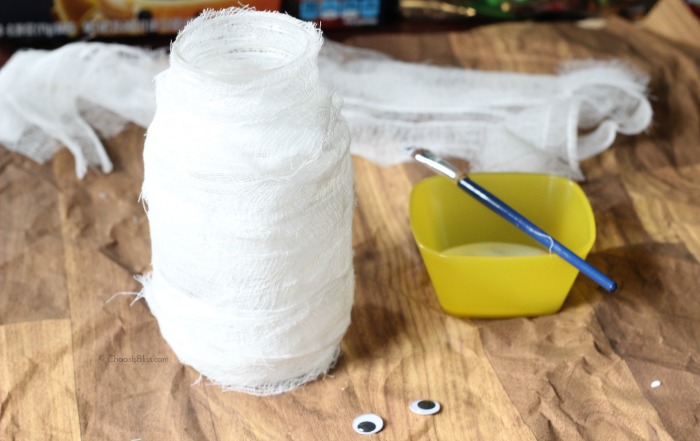 Fill Mason jar mummy with candy & goodies, and place a battery-operated tealight on top.
Included in my BOO Kit are M&M'S®, SNICKERS®, TWIX®, Skittles®, Starburst®, plus Rice Krispies Treats®!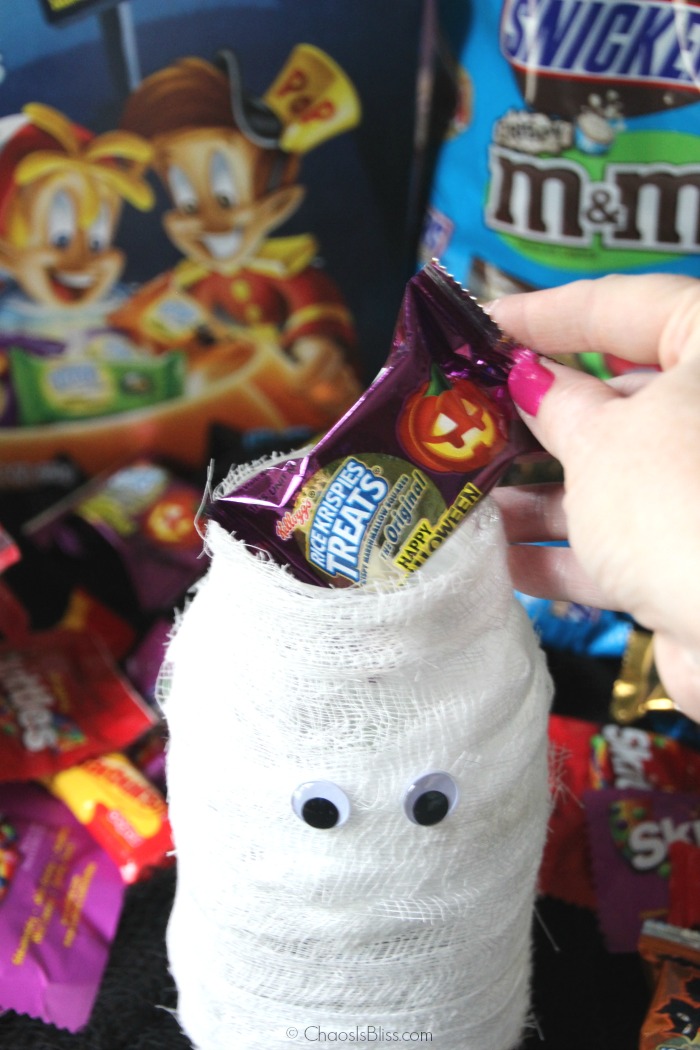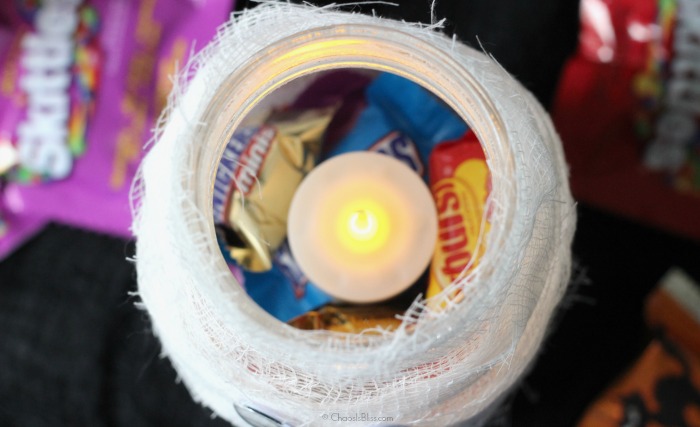 Print this BOO Kit page from to leave with your Mason Jar Mummy when you "BOO" your neighbors, so they know they've been "BOO'd"!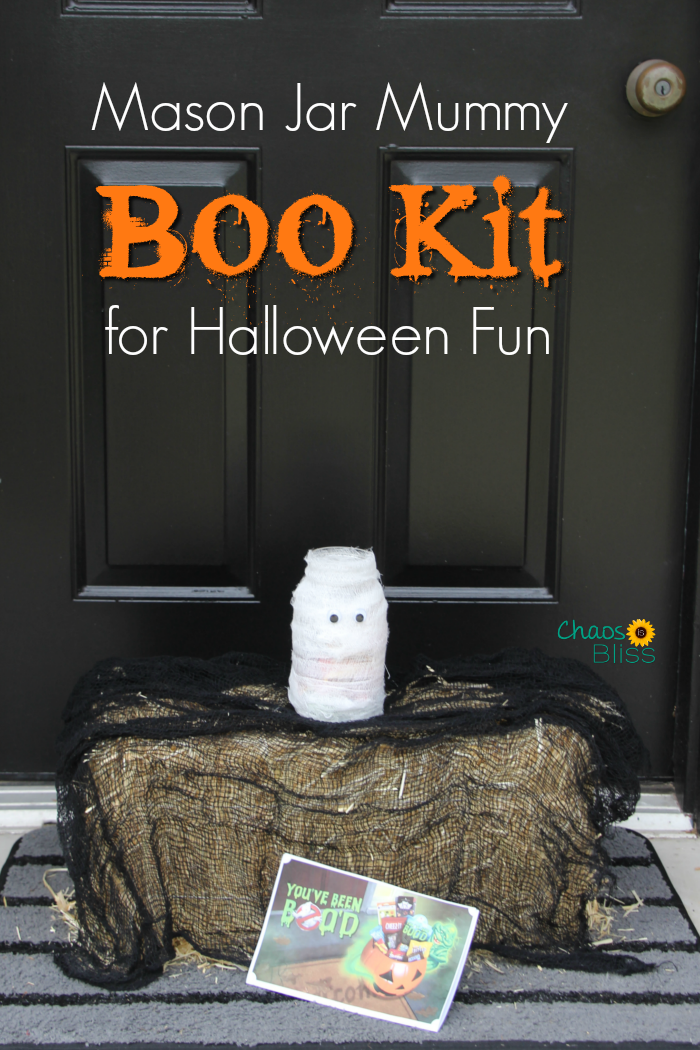 I was especially excited to find a big 60-count box of Halloween Rice Krispies Treats at Walmart. Their Halloween treats section is seriously huge! They've got all the essentials for your BOO Kit, whether you shop in-store or online.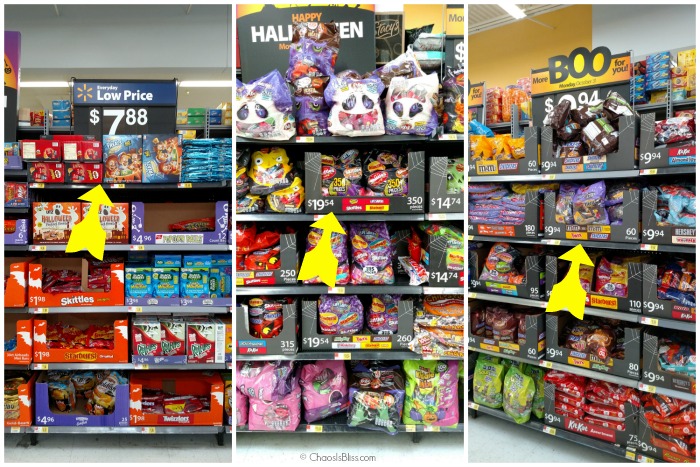 Add tissue paper, gift bags, cards and Halloween stickers, too.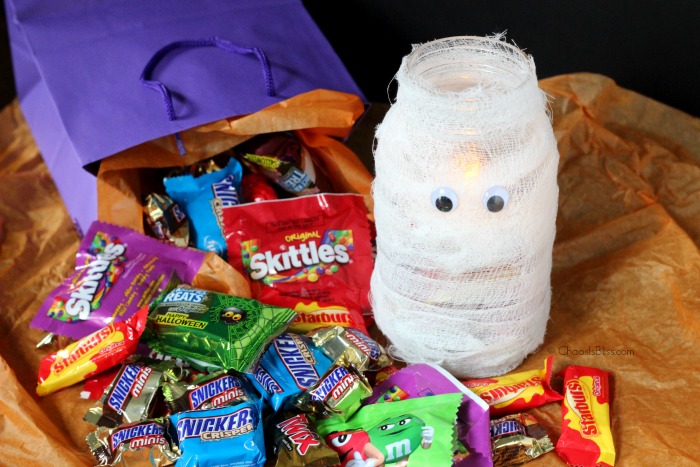 Ghostbusters® 1 and 2 are available together on Blu-ray. Pick up a copy and watch it after you sneak over to your neighbor's house and stealthily place your BOO Kit!
I hope your family has fun making this easy Halloween Mason jar craft, and you surprise your neighbors with a BOO Kit!
This post was originally published September 16, 2016 and sponsored by Collective Bias, Inc. and its advertiser, MARS Incorporated. All opinions are mine alone.
Check out more Halloween fun from Chaos Is Bliss!
(Visited 1,455 times, 20 visits today)