Try a frosty mug of Beer-Ritas for an easy summer cocktail! Margaritas made from beer …who knew?! The 2-ingredient recipe is easy, refreshing and citrusy.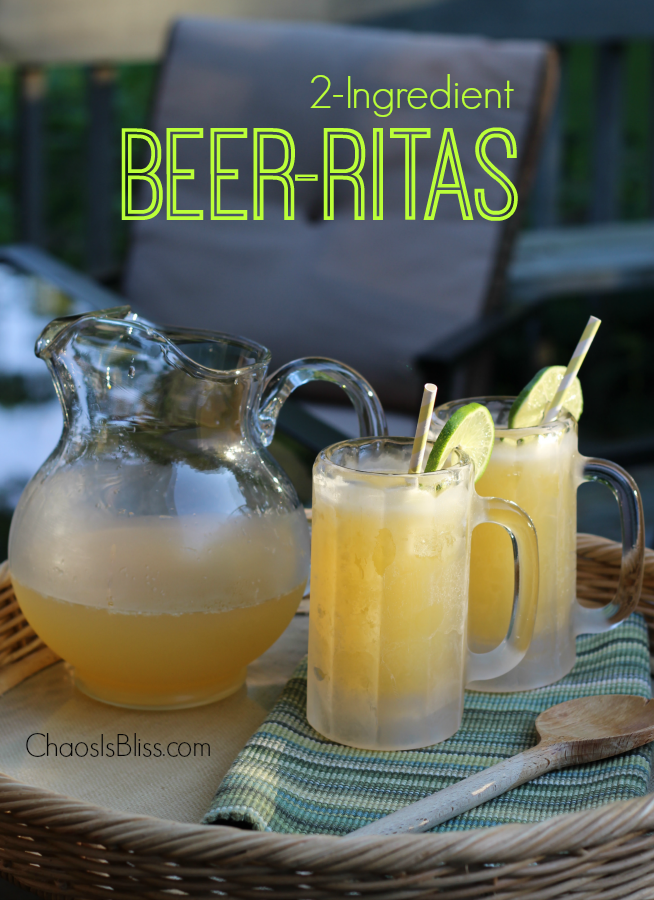 A most refreshing twist on a traditional margarita recipe, is a Beer-rita!
This two-ingredient Beer-Ritas recipe makes a thirst-quenching, frosty mug of lime-y deliciousness – and by nixing the tequila, the alcohol content is actually little lower. But please, drink responsibly.
Margaritas made from beer
4 Cold beers – no need to use pricey labels, the last time I made Beer-Ritas I used Budweiser!
1 can Limeade concentrate
You'll want to take notes of these directions, as they're pretty tricky:
Stir.
Chill.
Serve in frosty mugs.
Lime garnish optional.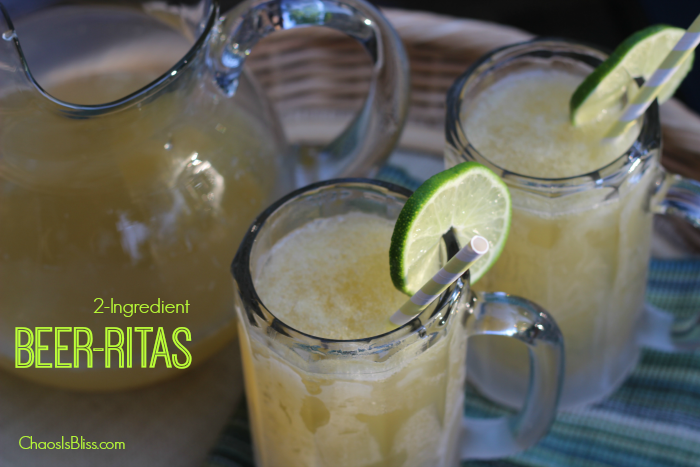 This post was originally published June 22, 2015.
If you liked this, you'll want to follow me on Pinterest for more deliciousness, such as:
(Visited 9,476 times, 53 visits today)