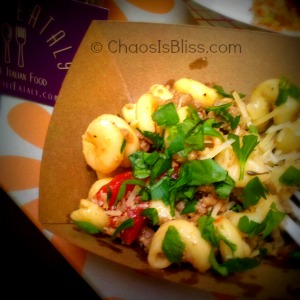 When you think of Indiana, what comes to mind?
The Indianapolis Colts.
The Indy 500.
Corn.
Basketball.
And for many, Home.
What about these add-ons?
Duck.
Watermelon.
Wine.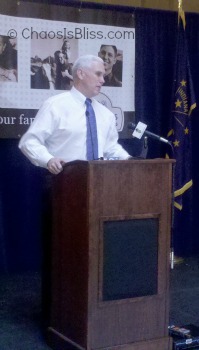 Huh? Yep, it's true. Indiana is THE leading commercial producer of duck, in the top 10 states for watermelon and 13th in wine production! Who knew?! (Well if you're an Indiana farmer you may 'knew').
A couple of weeks ago I had the privilege of attending a Legislative Luncheon to kick off Indiana's Agriculture Appreciation Month, hosted by Indiana's Family of Farmers. The event included talks by Indiana Governor Mike Pence and Lt. Governor Sue Ellspermann along with representatives from Indiana's agricultural associations, farmers and (my favorite part of all) … food trucks (such as the divine dish above from Little Eataly)!
As I've worked with Indiana's Family of Farmers over the past year, I've gained a greater appreciation for agriculture, and respect for the process of moving "from tractor to truck", and I'll add "to table".
One of my kids' favorite things to do in the summer is to pick berries, and I love visiting farmer's markets to try new cheeses, herbs and tomatoes. I love that my kids are getting their hands dirty and willing to try new things when they're picked fresh from a field. Last summer we grew tomatoes for the first time, and we'll be repeating it with new varieties this year. We may not grow duck, or watermelon or grapes, but we can still involve our kids in planting, watering, picking and tasting.
Here are a few fun facts I have recently learned about the foods we eat:
Family farmers grow a whopping 90% of corn in the U.S.
Most milk travels only 100 miles from the farm to the grocery store.
Pork is the WORLD's most widely eaten meat, and 25 million people each year are fed by Indiana pork producers!
So the next time you're at the grocery store buying milk, remember it likely came from your own state, and remember the farming families that are responsible for providing your family's meals!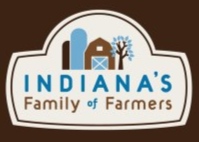 Learn more about Indiana's Family of Farmers, Indiana Pork Producers, Indiana Wine Grape Council and American Dairy Association of Indiana.
(Visited 289 times, 5 visits today)