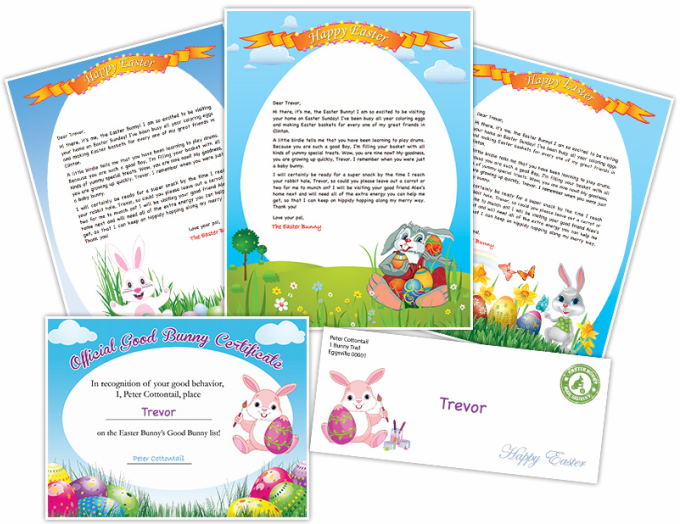 Apparently not only Santa writes letters, but the Easter Bunny does as well!
This is a free Easter printable that you can personalize for your child.
Complete the easy form for a personalized letter from the Easter Bunny to your child, and print from home. The basic version is FREE, and for a couple bucks you can upgrade to the premium version.
Freebies like this one go quickly, some may even be gone by the time you read this! Be sure you're a fan of Chaos Is Bliss on Facebook so you get fast notice when deals like this come available!
You may also enjoy:
This post was originally published March 31, 2015.

(Visited 8,781 times, 86 visits today)