Fresh cherries are such a treat in summertime, but I think we could all use an easy way to pit cherries!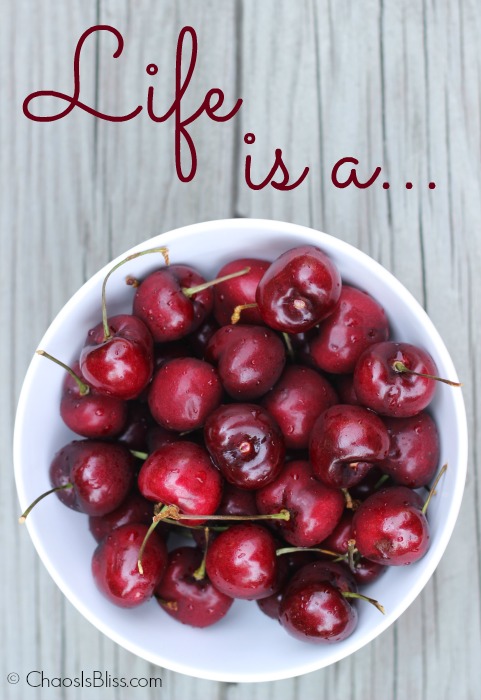 I don't mind (too much) my kids' fingers getting sticky and blood-red with cherry juice, because they're enjoying such a highly nutritious fruit. The only factor that makes them not so fun, is to pit cherries. Last summer my mom gave me a
Cherry Chomper
– it almost looks like an As Seen On TV kitchen gadget, but I'm here to share with you, it works! And the kids can use it safely.
Easy Way to Pit Cherries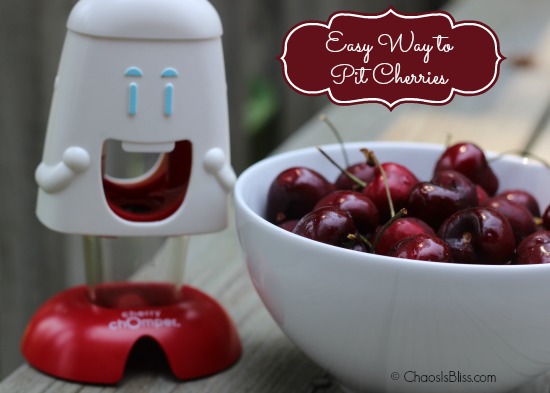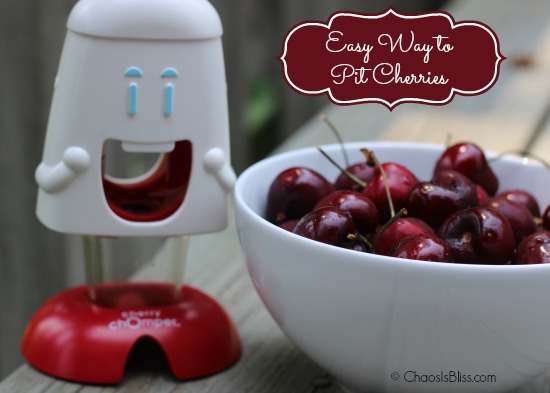 First you'll want this kitchen tool:
The Cherry Chomper is a fairly inexpensive gadget you'll use over and over. It ships free with Amazon Prime or on orders over $25.
Remove stems, wash cherries (I use this plant-based, biodegradable Fresh Produce Wash) and shake excess water off.
Place a single cherry in the middle of the Cherry Chomper "belly". Push down firmly on his (?) head, and thump! The cherry pit drops down into the clear base. Remove the cherry and pop into your mouth! Repeat.
Want to give it a-go? Purchase the Cherry Chomper here.
And to show you how simple it was, here's a quick video I made to demonstrate that it's super easy to pit cherries!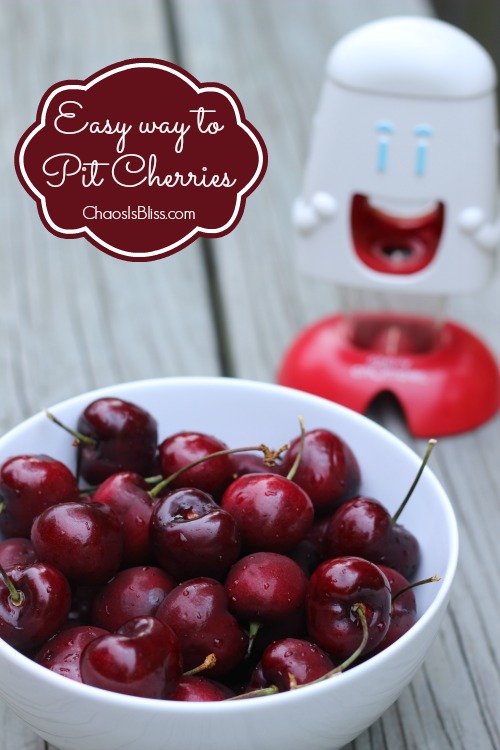 Is this a useful tip? Consider
pinning it
to your cooking or how-to board on Pinterest!
This post was originally published July 22, 2014.
You may also want to take a look at these: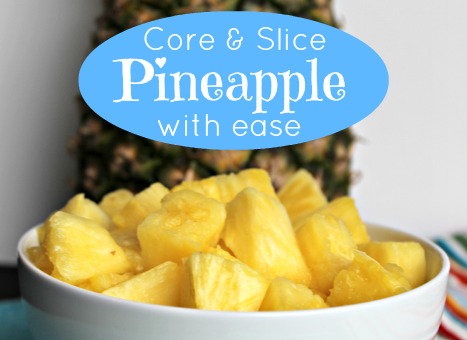 (Visited 1,593 times, 19 visits today)