How many times have you packed away your older child's outgrown clothes to save for little bro or sis, and you needed to find that favorite sweatshirt one more time?
Or wouldn't it be convenient if you're moving, and you had an easy inventory of what's in each box in case you need, um, I don't know, a corkscrew perhaps?!
Mabel's Labels has come up with a way you can quickly & painlessly find the items you've stored, with their new Scan & Store labels!
Scan & Store uses a QR code pre-printed on your labels, and the Write Away! companion app which you'll use to make an inventory of items in your storage container. Simply scan the code with your smartphone, and the app will launch. Enter your container's contents (list the items and even snap a photo of each item if you like), and when your box is complete, affix the label onto your box. When you need to see what's in the box, scan the QR code and your box's contents will appear.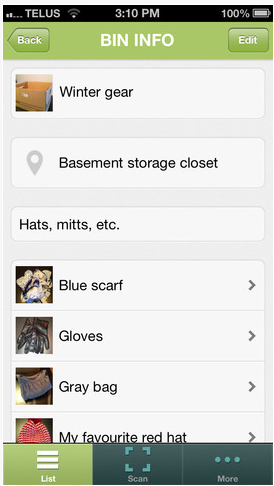 Here's a video that shows how the Scan & Store labels work:
You can only find
Scan & Store labels
at Mabel's Labels!
Find more great deals on custom printed products and for your home!
This post may contain affiliate links. By using these links you support my site – thank you! See my disclosure policy here.
(Visited 545 times, 2 visits today)