This is a sponsored post written by me on behalf of Cricut. All opinions are 100% mine.
When you need a little inspiration, when you want to create but need a jumping off point, or when the creative juices just aren't flowing … that's when a Cricut Access subscription makes your crafty life a whole lot easier!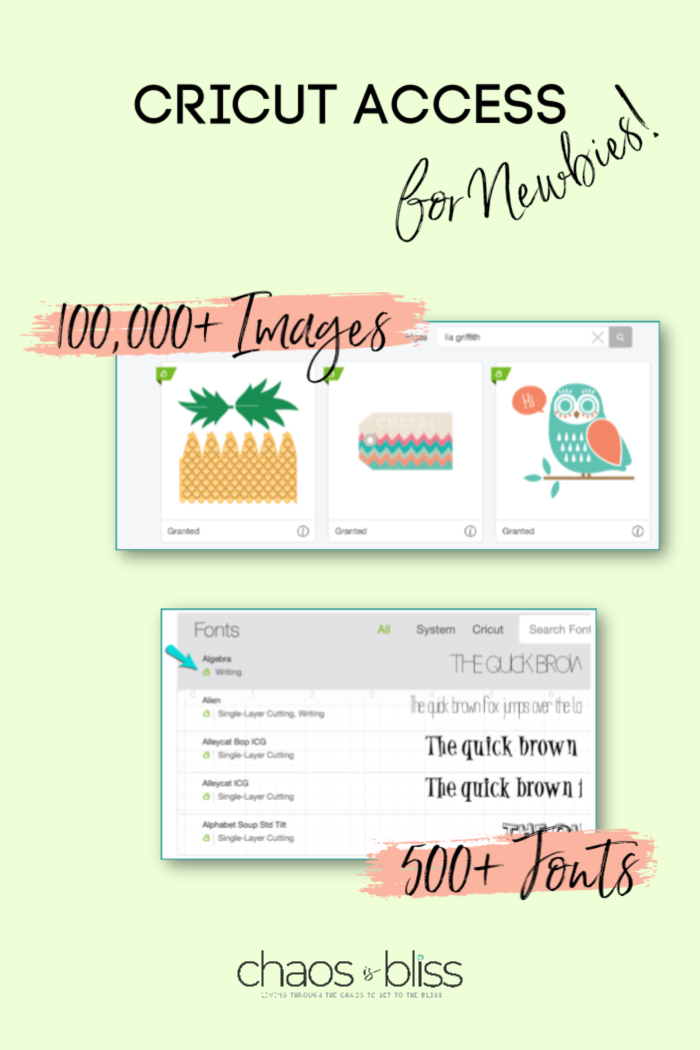 I first entered the glorious (and dare I say, seductive?) world of Cricut just a few months ago! So if you're a Cricut newbie, I'm kind of right there with you!
From the moment I opened the box of my first Cricut and began scouring the website and blog for how-tos and ideas, but I have stars in my eyes seeing the amazing creations of other makers who have generously made their designs, images and fonts available in Cricut Access. It's inspiring to scroll through thousands of ideas and see what I can tweak to make my own!
Cricut Access for Newbies
As a frugal person, I always look at the benefits of a free version first before deciding if paying for a membership is worth it.
In Cricut Design Space, there are gobs of images and fonts included at no charge. But when you want more, you will want Cricut Access!

Included in a Cricut Access membership for just $7.99/month, you get all this:
Unlimited access to over 400 beautiful fonts
Unlimited use of over 100,000 cut‑ready premium Cricut images
10% savings on all product purchases on cricut.com, including machines, accessories, materials, and more – including sale items!1
10% savings on premium licensed fonts, images, and ready‑to‑make projects from brands like Disney, Sanrio, Simplicity, and Anna Griffin2
Priority Member Care Line (50% less wait time)
And for only $2/month more with a premium membership, you'll have these added benefits:
Up to 50% savings on licensed fonts, images, and ready‑to‑make projects2
Free economy shipping on orders over $50
How do you know what's included?
Take a peek below! The green "A" indicates the design (or font) is included for Cricut Access subscribers:
Find the perfect design and either tweak it a little, a lot, or not at all using Cricut's intuitive
Design Space app
guiding you through every step.
Current Cricut Access Offers
Guess what? There are two special offers going on now through April 30th for Cricut Access subscribers!
Enjoy free shipping on all of your orders this month with no minimum order! (Non-subscribers can use Cricut promo code APRSHIP on Cricut.com and get free shipping on orders over $99.)
Cricut Access subscribers also get a FREE Cricut Cutie with purchase of $100 or more on materials! (While supplies last, after discounts, excluding bulk. Cutie colors may vary.)
And always make sure to check the Cricut Sale page to see what the most current offers are … I love helping my readers save money!
You might also like to check out more of my Cricut posts, including this Be Kind t-shirt: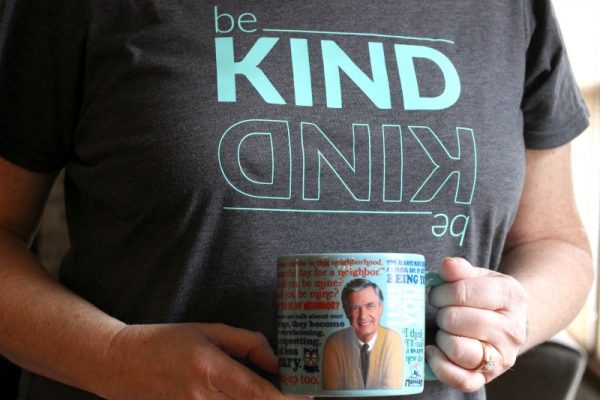 (Visited 1,031 times, 3 visits today)