This is a sponsored conversation written by me on behalf of Cricut. The opinions and text are all mine.

If you have a brand new Cricut and you're looking for an easy Cricut project for beginners, this Leaf & Branch Vase is the perfect craft!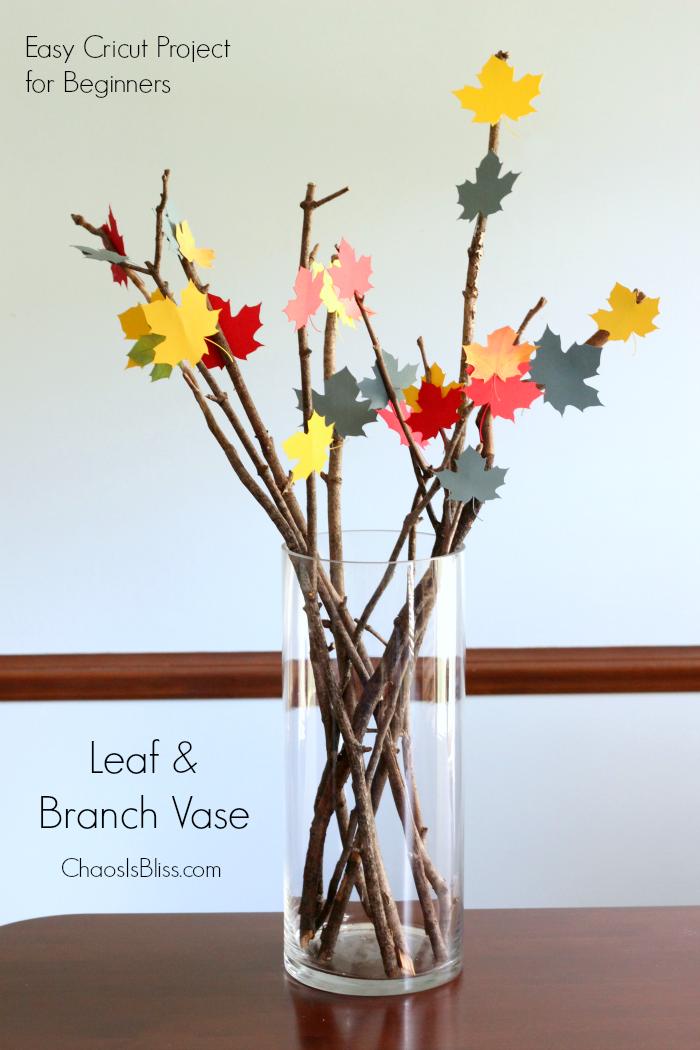 I have always wanted a Cricut. Like, ALWAYS. I've seen so many cool crafts others have made, and when I ask "How???" the answer was always, "My Cricut!".
Recently I was selected to be a Cricut brand ambassador, and I received a shiny mint green Cricut Explore Air 2, an Easy Press, and a sample of vinyls and cardstock to play around with.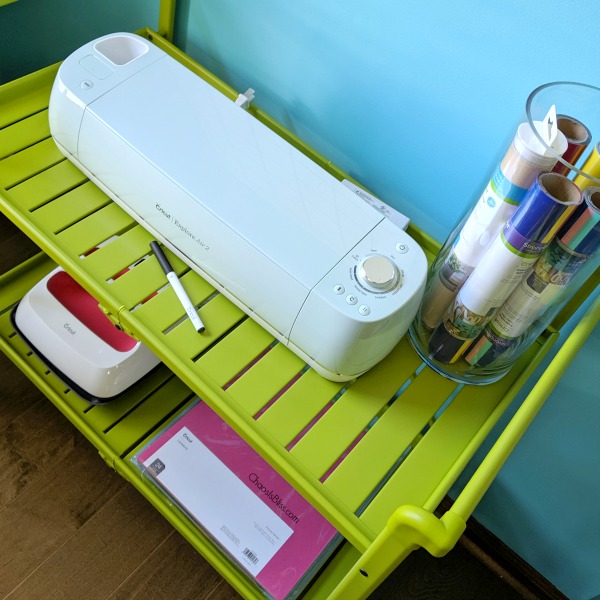 Since I am brand new to this beautiful bad boy, I knew I needed to dig in to watching a few videos to learn how to use my Cricut. Thankfully Cricut has a wealth of short video tutorials that even this busy working mama can fit into her schedule.
Easy Cricut Project for Beginners
This project only scratches the surface of all the Cricut Explore Air 2 can do. The machine will cut not only cardstock and vinyl, but also iron-on transfers, glittery paper, polished foils and bonded fabric. I'm so excited to up my crafting game!
Read more about all the Cricut Explore Air 2 can do by going here and clicking "Products."
Selecting just the right Cricut project for a beginner like me, especially since I have limited supplies to start out with, was an easy task thanks to Cricut Design Space. This companion application is what you'll use to design your projects, and for a small fee you can access thousands of images and pre-designed projects.
Here's a quick look at how I chose the Leaf & Branch Vase for my first (ever!) Cricut design:
Leaf & Branch Vase
Once I decided on the Leaf & Branch Vase for an easy Cricut project, I was still a little wary. Surely it can't be that easy, right? I'm going to run into bumps, I won't have a tool or the right paper, or it'll look like a 3-year-old completed it.
Friends, I could not believe how easy this project was. And yes, it's possible a 3-year-old could have completed this (with a safety assist from a grown-up on the hot glue gun). But it looks gorgeous!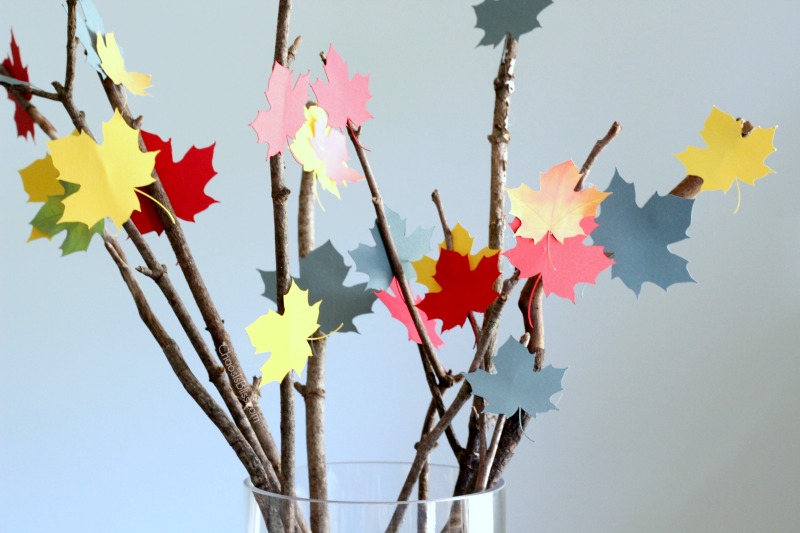 Watch this to see step by step how easy it is to create this design with a Cricut Explore Air 2:
This is what the leaves looked like after cutting: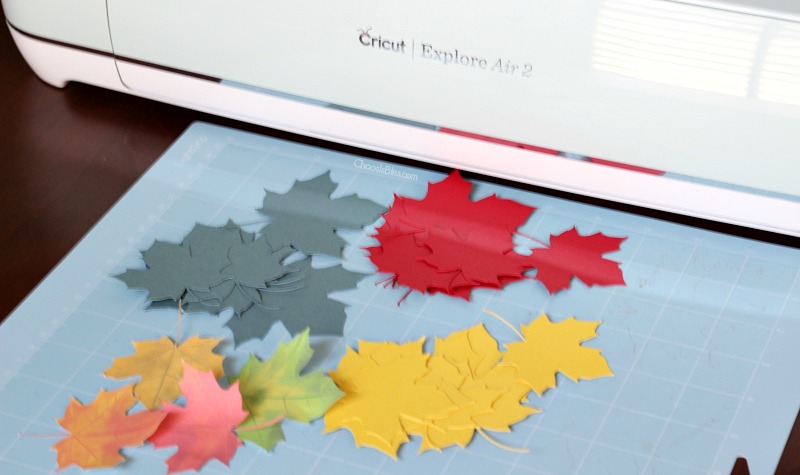 After the Cricut cut out all the leaves, my daughter and I picked out twigs from the backyard (we have lots to choose from!). I then began assembling using a hot glue gun.
And honestly … that's it! That's the completed project. It will add a festive touch to my Thanksgiving table!
I'm so impressed with my new Cricut Explore Air 2 and can't wait to start on my next project!!
Learn more about all the products Cricut offers, and subscribe to my e-newsletter to stay up on how my beginner Cricut projects unfold!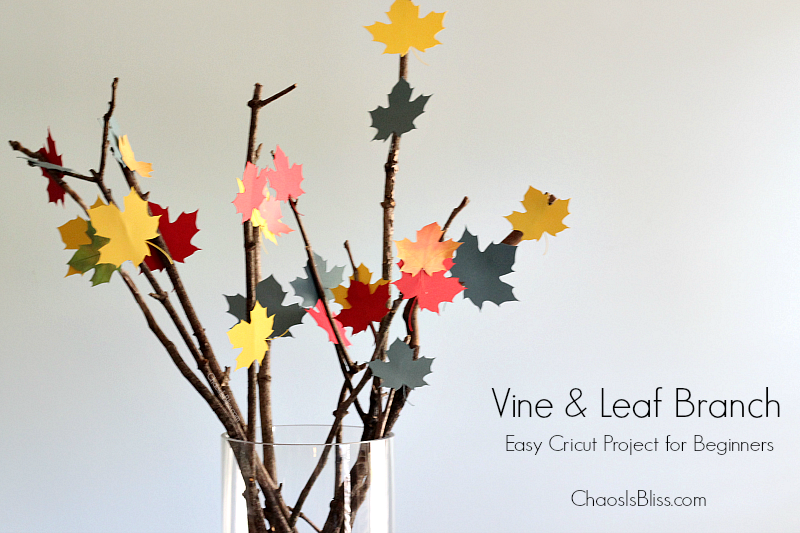 (Visited 1,081 times, 22 visits today)