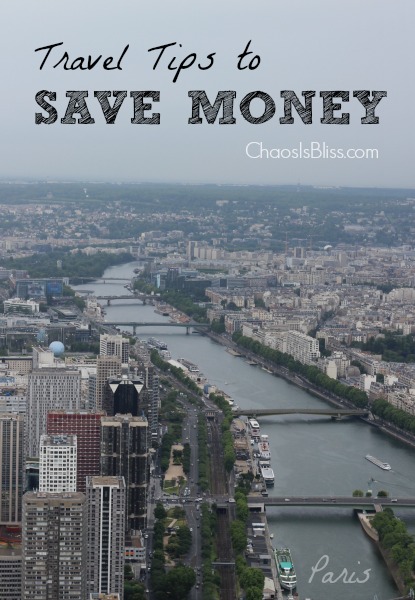 Taking a family vacation is something many families save for months in advance. I have a few budget travel tips that will help you cut travel expenses while you take that road trip with the kids this summer!
1. For driving trips, pack your breakfast and even lunch to eat in the car. This will save money over eating out, and save some time on your stops.
Breakfast ideas: fresh fruit (remember napkins or wet wipes for juicy fruit!), cereal bars and sliced breakfast breads (try my strawberry bread or blucchini bread recipes!).
Lunch ideas: Skip the cold cuts and heat up leftovers (or hot dogs for the kids), wrap in heavy duty foil and store in an insulated lunch bag. You could even use the hot pack from a portable casserole.
2. Check the travel forum over on TripAdvisor for the area you're traveling to for great tips from other travelers. Some even have a subforum on budget tips for traveling to that area. When I was researching our trip to London and Paris, I spent so much time here! The tips that I thought would be helpful for our trip I copied & pasted into Notes on my iPad, and then had them with me when we traveled.
3. You can save money by being flexible with your travel day and time of day, especially on airfare. One warning though – if you look for THE cheapest hotel rate for example – be prepared that the lowest rate will require payment in advance, nonrefundable. There is no wiggle room; we learned that the hard way last year when booking a hotel for a family reunion.
Speaking of the cheapest hotel rate … This year, I did use the "Name My Price" function on Priceline to book our last night in London before heading home. This was the first time I had tried it, and after polling friends who had had great experience, I tried it out. Why would I throw caution to the wind in booking a hotel in another country without knowing exactly what I would get? I had spent exactly 9.2 billion hours researching our trip, and this was the last piece of the puzzle. I was exasperated, and in the end it really didn't matter where we stayed. Anything would be a tube ride away to catch the Heathrow Express back to the airport, and since I could plug in a minimum number of stars, I just wanted to be done with it and have it out of my hands. It was a perfect experience, a very nice hotel, however I only saved about £5 over the lowest rate available on their website. I was hoping I got a "great deal" but in the end I was glad to have it booked.
4. Social shopping sites like Groupon and Living Social have travel sections that can offer up to 80% off normal prices (Groupon Getaways and Living Social Escapes), and for international travel look for their counterpart in the country you're traveling in, such as Groupon.co.uk. I don't have personal experience booking travel deals through these sites – if you've tried it out, please leave a comment and share your experience!
5. Sign up for emails from Travelocity and Expedia. If you create an account and begin searching, your emails will tailor to the area you're searching for – you'll start seeing special sale notices.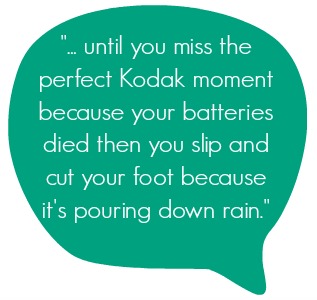 6. Up for an adventure in lodging? Instead of staying in a hotel, try a bed & breakfast, hostel or apartment. You'll find many options at airBNB.com and VRBO.com. We used VRBO (Vacation Rental By Owner) to rent a 6-bedroom home near the Wisconsin Dells for a family reunion a few years ago.
7. As much as you can, purchase or borrow travel necessities in advance. Rain ponchos, travel umbrellas, first aid kit, batteries – you know those items that you might not think of until you miss the perfect Kodak moment because your batteries died then you slip and cut your foot because it's pouring down rain. If you have to buy them in a souvenir shop or from a street vendor, you'll pay 7,012% more.
8. Older vehicle + road trip = AAA membership. Our AAA membership has saved us a boatload in unexpected flat tires and needing a tow truck when my husband's old Honda finally met its last breath. Additionally you can use AAA membership discounts on movie tickets, theme park tickets, restaurants and even retailers like Payless Shoes.
9. Whenever possible, purchase touring and entertainment tickets ahead of time. Bus tours, museum admission, park tickets and more will be cheaper buying ahead online than buying at the door. When you get your email confirmation, double check if you need to print it out or if they will accept showing confirmation on your mobile device – saving paper and printer ink. Even better, check if museums and attraction have free entry days.
10. Use apps like Gas Buddy for the lowest gas prices near you, and AroundMe which shows your nearest coffee shop, restaurants, gas stations and more based on your GPS location. TimeOut has a great list of 50 travel apps.
What other great budget travel tips do you have to help your family save money on the road?
If this is your first time here, you might take a look at more travel tips and recent ways to spend less.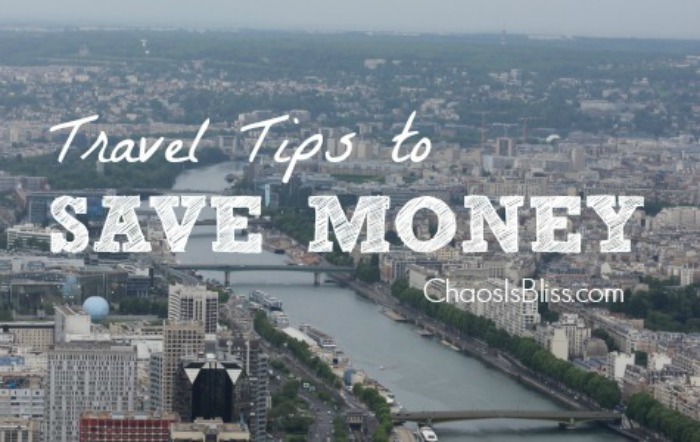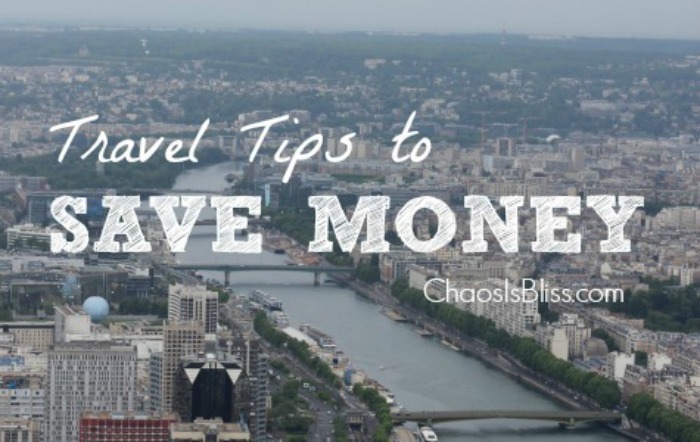 (Visited 1,012 times, 4 visits today)