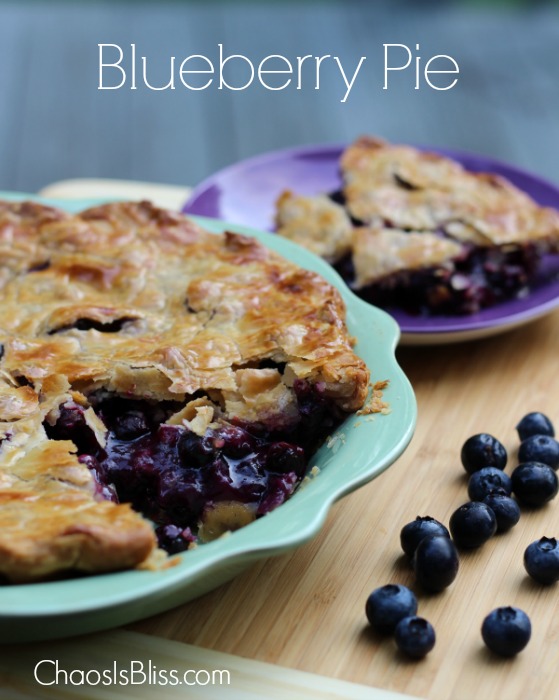 Blueberry Pie is something I remember my grandmother and mother making, and it is most definitely a family favorite (my sister's very favorite pie, in fact). It is so super simple it's surprising to hear friends have never tried making one!
I first shared this Blueberry Pie recipe last summer in my Must-Haves for a Summer Picnic post. It is so divine, it deserves its very own dedicated post.
You can certainly make your own crust from scratch – my grandmother always did, but to save a few steps I let Pillsbury make the crust.
Enjoy! And please – do come back and comment if you make it and let me know what you think!
Blueberry Pie Recipe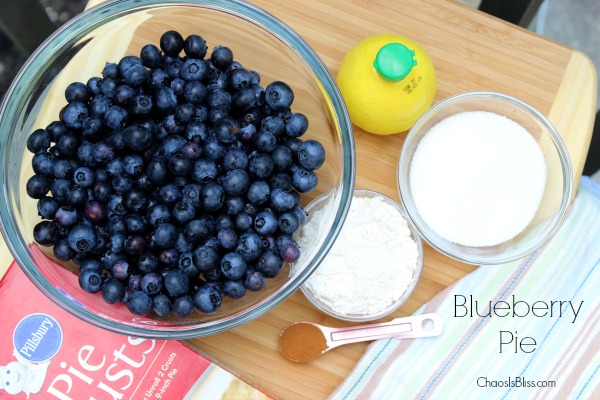 Ingredients:
Ready-made refrigerated pie crust (I use Pillsbury)
1/2 cup sugar
1/3 cup flour
1/2 tsp cinnamon
4 cups blueberries (fresh or frozen)
1 tbs butter or margarine, chopped
1 tsp lemon juice
1 egg yolk (optional)
Easy peazy directions:
Place bottom crust into pie plate, prick the bottom a few times with a fork. Combine sugar, flour and cinnamon in a large bowl. Fold in blueberries, turning to coat. Pour blueberries into pie plate, and sprinkle extra dry mixture evenly over blueberries.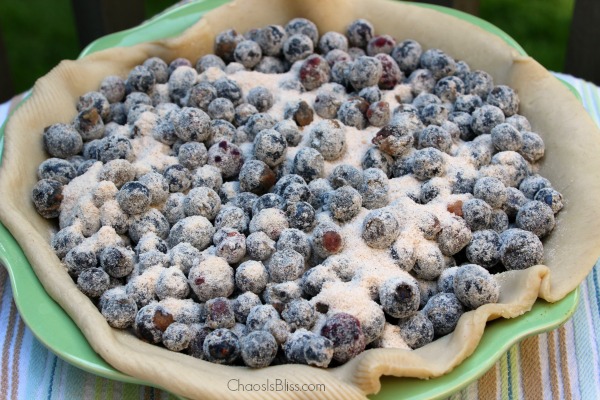 Dot with chopped butter or margarine and sprinkle lemon juice on top.
Place remaining pie crust on top, seal and flute edges. For a flakier crust, whisk an egg yolk in a small bowl, mix in about a teaspoon of water and brush lightly on top of pie crust. Slit the top crust a few times for steam to escape.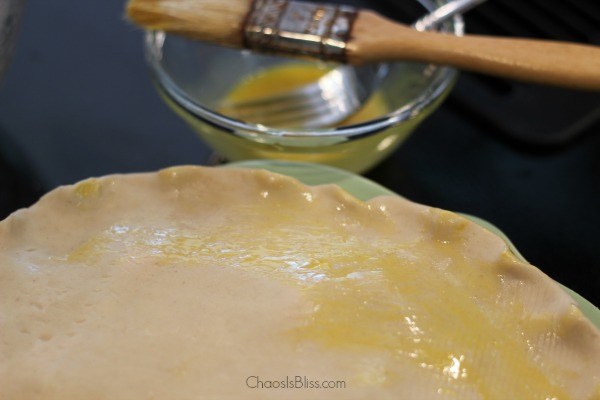 Place a pie shield or strips of foil around edges before baking. Bake in 400 degree oven for 40-45 minutes or until juices begin to bubble through slits, removing foil or shield at around 25 minutes into baking.
Cool completely before cutting – it's hard to do I know, but the pie will hold together better if it is allowed to come close to room temperature.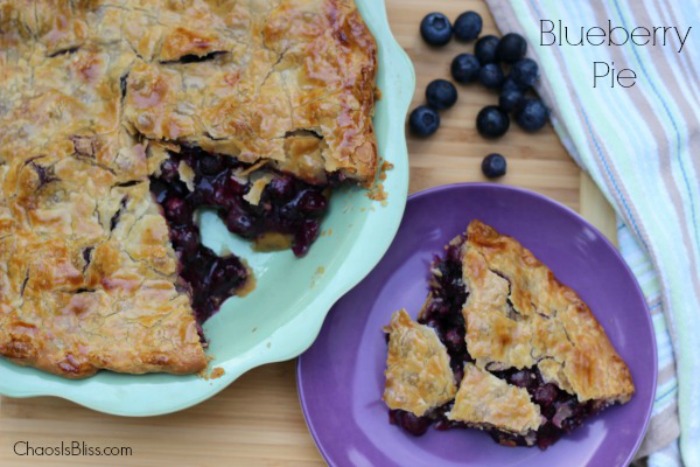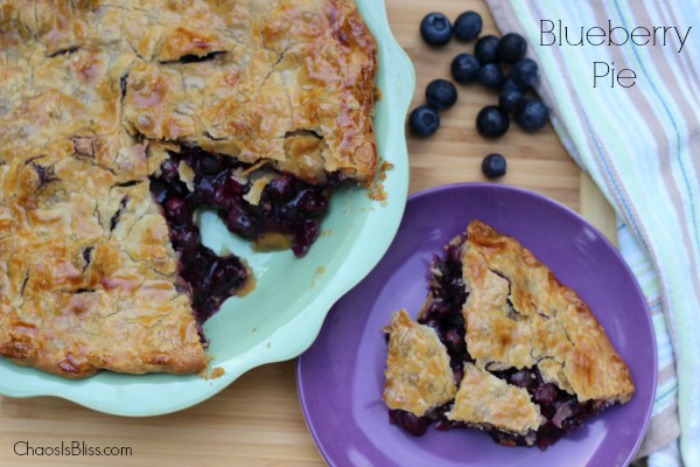 Be sure to follow me on Pinterest for more delicious, family favorite recipes!
You may also like:
(Visited 75,645 times, 473 visits today)